With soccer, baseball, football, hockey and more, D.C. has a lot to offer on the sporting front. Whether you're an avid spectator or a curious neutral, you'll be able to find affordable seats to the regular games and the more special events that happen throughout the year in D.C.
So get yourself a hot dog, buy some merchandise and take me out to the ball game (and other sports and entertainment-related fixtures)!
Soccer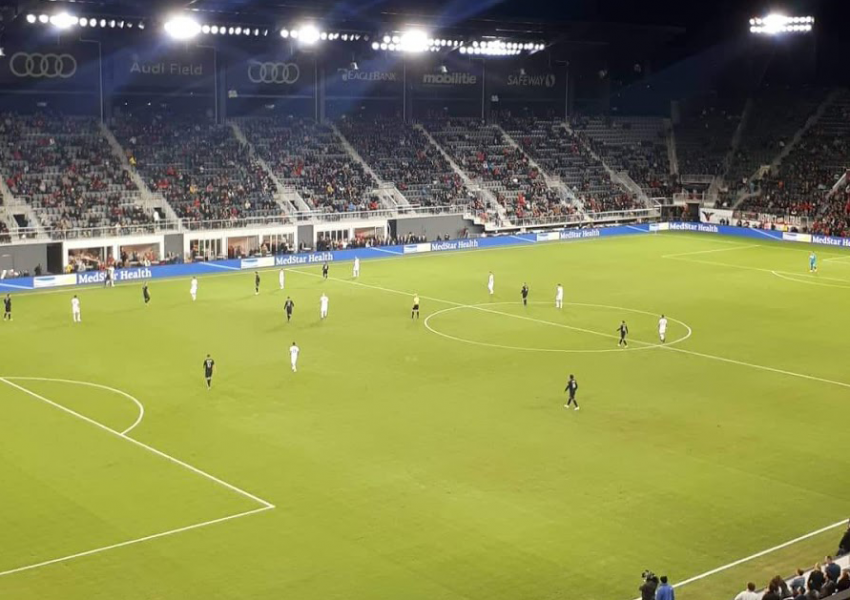 At the time of writing this, DC United FC star man Wayne Rooney just turned 33! One of the finest soccer players of this century (I'm still learning to call it soccer and not football), 'Wazza' is a joy to behold, even at the twilight of his career. Since his recent move stateside, he's been killing it in the MLS. He is a main attraction in D.C.'s brand new Audi Field and it is no surprise. His addition to the squad is yet another development, not just for soccer, but for sports in the capital more generally.
WWE
The World Wrestling Entertainment company brands itself as 'sports entertainment'...and although there are several debates about sports categorization, it's hard to dispute the entertainment value of good old American pro-wrestling. These are incredible productions, displays of athleticism and indulgences in bombastic bellicosity. In short, it's loads of fun.
But the company doesn't come without controversy. While they are elevating and de-stigmatizing women's wrestling from the unabashed sexism it used to portray, they are under fire for hosting high-profile shows in the Kingdom of Saudi Arabia. But if you're willing to stomach that and feel like booing the villains and cheering some heroes, find out if the company is coming to D.C. during your time here! If not, maybe catch a smaller pro-wrestling promotion. Either way, it is an experience that is just about as American as...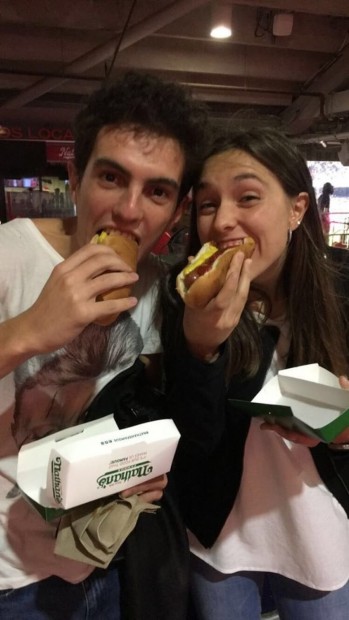 Baseball
Now, I haven't got the faintest clue about the rules of this game...and I like cricket. But it doesn't matter whether you know how to score a strike or pitch a home run, baseball is a great time, especially if it's a new experience for you. The Nationals aren't doing amazingly this season, but who doesn't like to back an underdog? The field is a stone's throw away from the soccer stadium and it is just as impressive. Nosebleed seats are usually cheap but don't be afraid to get closer to the action and grab a snack while you're at it. Go Nats!
Hockey
Hockey on ice - who would've thought? This south-western European blogger hasn't yet seen the Capitals in action (feel free to buy me a ticket), having only watched a game in the Canadian capital of Ottawa. If you feel that pro-wrestling isn't violent enough for you, take a trip to the rink and get ready to (watch) rumble! Joking aside, the Caps are in relatively good shape in the NHL Metropolitan division standings. The team's merchandise section isn't awful either, with sweaters that I'm finding to be necessary in this fall/winter climate.
American Football
Doing even better than their hockey and baseball counterparts, the Washington Redskins have made a clinical start to their campaign, sitting atop the NFC East table at the time of writing. Like the WWE, this sporting franchise has been engulfed in its own share of controversy, largely due to the arguably offensive name and branding of the team.
Current free agent Colin Kaepernick has put American football on the worldwide map with his on-field protests against institutional racism and police brutality. Like some of the aforementioned sports, football occupies a complex place in American culture today. There's no better time to watch a game and learn a little in the process.
This list is by no means exhaustive - there are many more opportunities to experience sports in the nation's capital! Be sure to research the upcoming events in the D.C. area and, most importantly, try something new - you don't necessarily need to know the rules or have played the game before to have fun at a sporting event. Just make sure that you're cheering for the right team!
About the Author

More Content by Mark Montegriffo