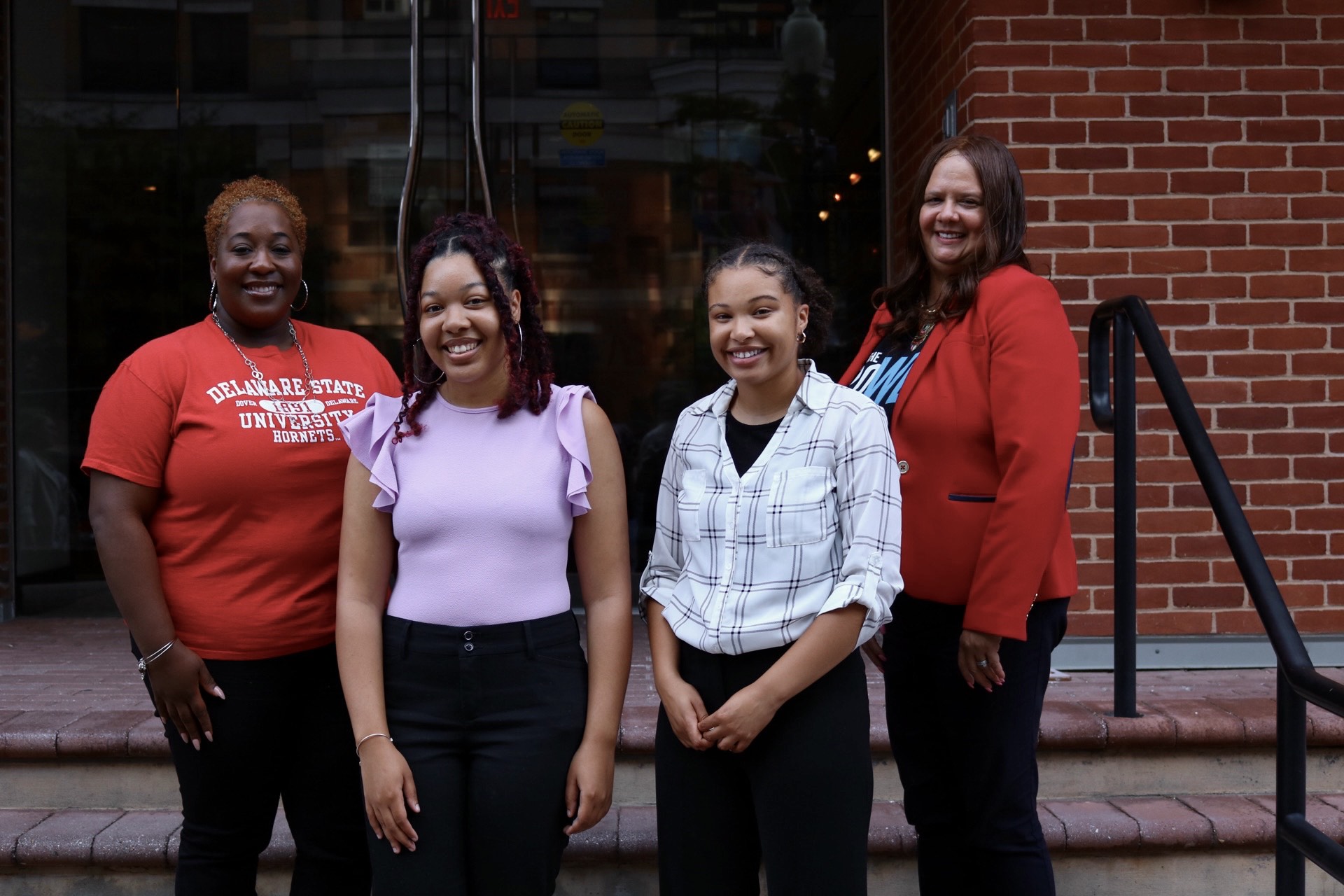 Students from Delaware State University come to The Washington Center (TWC) each year to build meaningful connections and professional experience that will help springboard their careers.
Since 2007, Delaware State University (DSU) has partnered with The Washington Center (TWC) to provide transformative internship experiences to DSU students in Washington, D.C. Every summer, a cohort of DSU students, with all different majors and career interests, take on real-world professional challenges among a supportive community of their peers. To-date, more than 30 students have taken advantage of this opportunity, building experiences, networks and perspectives that will help them achieve future professional career goals.
During the summer 2022 term, four DSU students participated in TWC's Academic Internship Program and two of them spoke with us about their experiences.
Alexis Powell, a criminal justice major and Courtney Greenlea, a social work major, both held internships at organizations that support vulnerable communities. Alexis interned at Thread Talk, a blanket company that donates some of its proceeds to domestic violence shelters, while Courtney interned at LIFT, a non-profit that alleviates poverty for low-income families. These opportunities, made possible because of the DSU and TWC partnership, created experiences that fueled their personal growth and professional confidence. Their responses have been edited for clarity.
This experience allowed me to think more expansively about careers rather than simply typical jobs.

Alexis Powell, interned with Thread Talk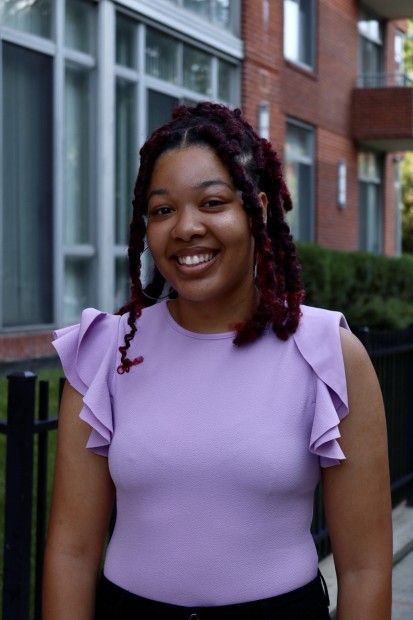 Tell us about a project you worked on during your internship that has been your favorite, the most challenging, or most exciting.
Courtney Greenlea (CG): My favorite moments in my internship were the opportunities to directly connect with the community supported by LIFT, parents experiencing poverty, and seeing their excitement when completing one of their goals.
Alexis Powell (AP): The project that was most exciting was starting our trailblazer program. We used our creativity to come up with a program that works with college students to help with domestic violence prevention education.
How has this TWC experience impacted your career goals?
CG: I have gained experience in my desired career field. This internship has given me the chance to directly practice social work, and I have gained many skills that are needed in the field.
I have gotten the opportunity to gain more independence, develop personal strengths and further explore my identity.

Courtney Greenlea, interned with LIFT
What has been your favorite "Only in D.C." moment?
CG: My favorite "Only in D.C." moment was experiencing an open mic poetry event. They had good food and beautiful poetry from the residents of D.C. Experiencing the vast diversity of D.C. was a goal of mine that I was able to accomplish.
AP: My favorite "Only in D.C." moment was watching Fourth of July fireworks with my friends on the National Mall.
How has this experience impacted your personal growth?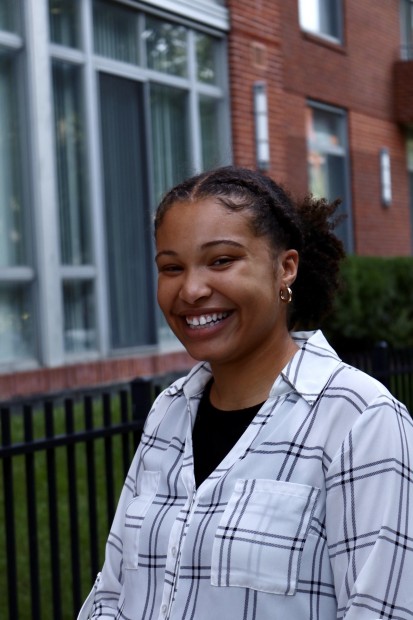 AP: This experience allowed me to connect with others, be more independent and be more of a problem solver.
Alexis and Courtney now join the other 36 DSU students who have participated in TWC's Academic Internship Program, becoming members of our 60,000+ global alumni community.
Let The Washington Center Help
Internships are one of the best ways to learn more about potential jobs and careers, get hands-on experience and build networks and relationships with potential employers. As part of our Academic Internship Program, we partner with hundreds of internship sites in a wide range of professional fields, and will work closely with you to find the internship that best aligns with your career goals and interests. Learn more about the Academic Internship Program.
If you are a Delaware State University student and a Delaware state resident, you may be eligible for a full scholarship to participate in TWC programs!
About the Author

Follow on Twitter Visit Website More Content by The Washington Center