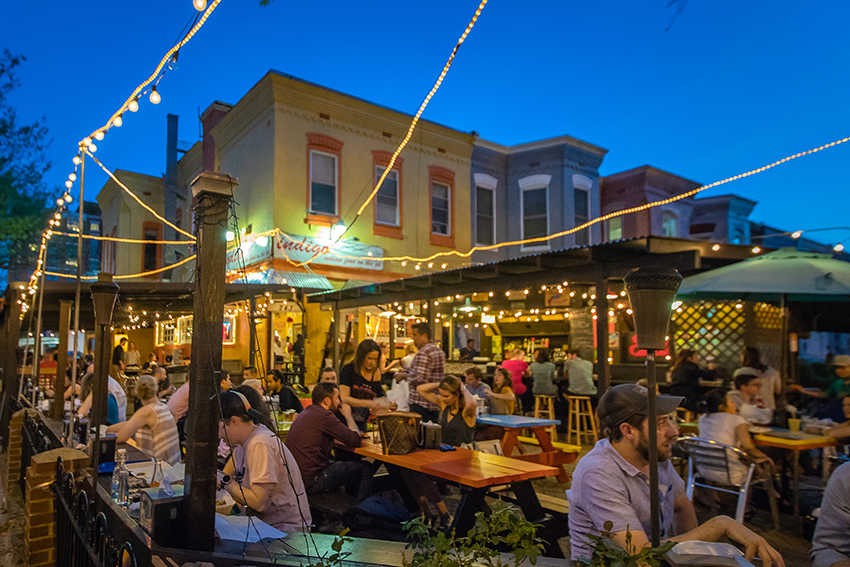 There has never been a time when people have been more conscious of the food they put in their bodies. From vegan and vegetarian to gluten or sugar free, the types of different diets are far too many to count.
Some of these diets are health choices, and some, like Halal and Kosher, are choices made on religious beliefs. I strictly eat Halal meats, and I've gotten used to having limited options when eating out. I was pleasantly surprised by how many options I had in D.C., and more specifically, near the RAF.
The RAF is located right in the middle of NoMa, which is one of the most diverse areas in all of D.C. The neighborhood's food is no exception. NoMa is home to a wide variety of international cultures and cuisines. Listed below are my three favorite places within walking distance of the RAF to either dine or purchase meats and produce that adhere to Halal dietary restrictions. But even if you don't adhere to a Halal diet, this list can act as a gateway to experiencing diverse cuisines that you may not have yet been exposed to.
Indigo - 243 K St NE
Before I came to D.C., I was hoping to at least be within a mile radius of a Halal restaurant. You can imagine my delight when I realized that literally the closest restaurant to the RAF is a critically-acclaimed Halal Indian restaurant that attracts people from all over the East coast. Indigo has been featured in many publications, including The Washington Post, TripAdvisor, CBS, ZAGAT, and many more. Indigo offers authentic "homestyle Indian cuisine" with a welcoming neighborhood atmosphere.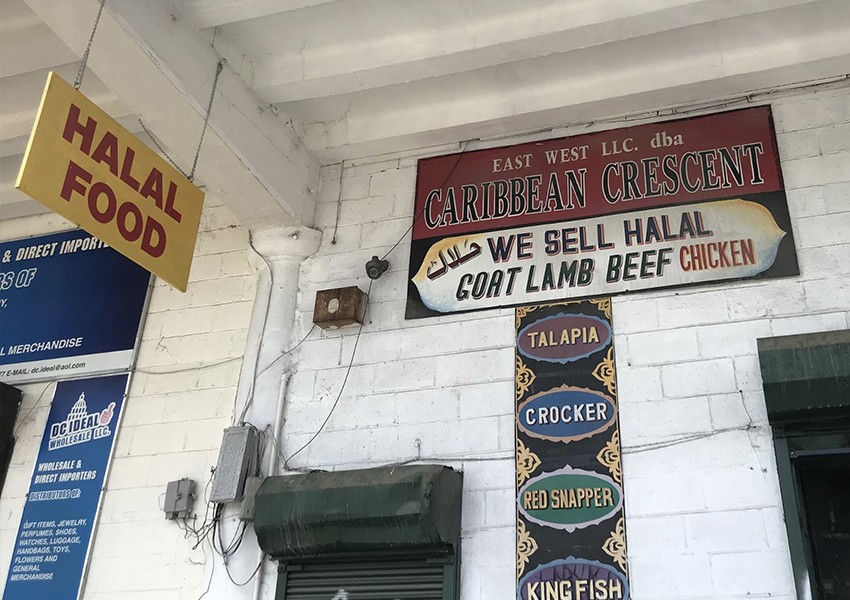 Caribbean Crescent Market - 1280 5th St NE (Union Market)
For those of you who know how to properly cook food yourself, which is definitely not me, there is a Halal produce store in Union Market that sells fresh, locally sourced meats from Maryland and Virginia. Moreover, they have a wide-array of ethnic spices and produce that you can't find in your average grocery store; specifically, produce that is native to the Middle East and the Indian subcontinent. If you prefer cooking your own meals rather than dining out, this is the best option for you.
I strictly eat Halal meats, and I've gotten used to having limited options when eating out. I was pleasantly surprised by how many options I had in D.C., and more specifically, near the RAF.

Abdul Abbas, Spring 2019 intern at the Turkish Heritage Organization (THO), which lobbies for stronger U.S and Turkish bilateral relations.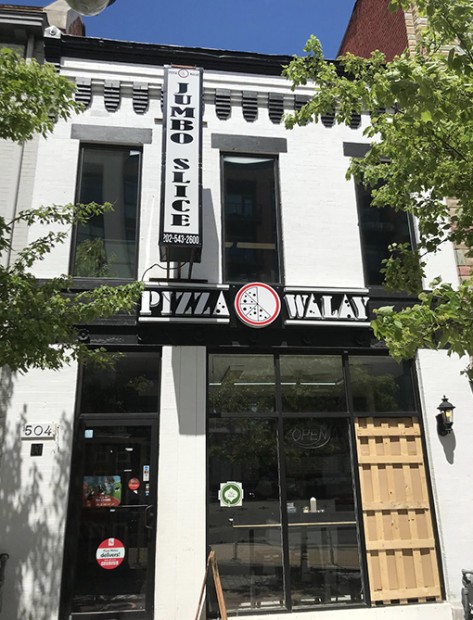 Pizza Walay - 504 H St NE
Deservedly so, Pizza Walay has a serious fan base here at TWC, with students ordering pizza from there every night. They're known for their unique pizza combinations, jumbo 10" slices and they have some of the best subs in town, all while using only certified Halal meat. They make everything fresh to order, and it definitely tastes that way. If I were to recommend anything from their menu, it would definitely be their chicken parmesan sub.
Bonus: CAVA
I know I said I was only going to list three places, but I have a special addition to the list. As some may know, CAVA is a Mediterranean restaurant chain that offers a healthy, fast-casual experience featuring customizable salads, grainbowls, wraps, and so much more. A little known fact is that their braised lamb option is "certified Halal" at all CAVA locations, making your next Halal meal that much more convenient. With eight locations in D.C., two of which are within walking distance of the RAF, eating healthy and Halal is made easier by this.
Given that Washington, D.C. is the national capital, people from all around the country and the world come here to find work. And with all these people comes an equal demand for the respective cultures and cuisines they enjoy. Make it a goal of yours to explore the D.C's expanding food selection. However, D.C and its surrounding area is extremely diverse, and the places listed are my Halal-certified favorites within walking distance of the RAF. It would be a missed opportunity to not explore it to the fullest.
About the Author

More Content by Abdul Abbas