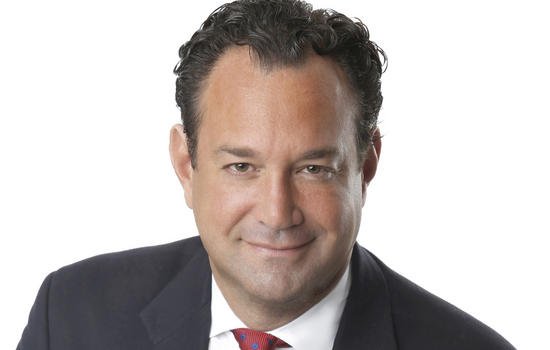 Patrick Ignozzi '90 came to TWC as a criminal law major eyeing a career in the legal field. He left the nation's capital well on his way to becoming one of daytime television's most successful producers, winning an Emmy Award as the producer of ABC's "The View."
Patrick is currently ABC's vice president of syndication and development. He credits a number of diverse and enriching experiences early in his career as the catalysts for his achievements in such a competitive field. He took some time to share his perspective on what it takes to make it in broadcasting.
What prompted your decision to pursue broadcasting instead of law?
For a long time, I thought I would be a defense attorney or maybe even a prosecutor. I love to debate. At the same time, I had always held an interest in TV production but decided to stick with criminal law as a major because it allowed me to develop skills that were unique in the media field. I knew that I could still pursue a career in media. I viewed my major as an advantage because it allowed me to pursue a variety of opportunities. I was right.
How has experiential education impacted your career?
I can hardly imagine anyone getting a job today without having practical, hands-on experience. My experiential learning started in college by having the opportunity to go to school in a community that brought all different types of people together. So much of what we learn is socialized and shaped by our environment, and it teaches you how to deal with problems.
Why is it so critical for a media and communications intern to have hands-on experience to succeed in that field?
Experience is the first door-opener in this business, in any business. I think it's pure luck if you manage to get a job today if you don't have substantial internship experience. This industry takes interns very seriously, and I personally take the time to find value in the work interns do, looking for personality, class and especially work ethic. Hard workers are hard workers, and they are very valuable in this industry.
When you reflect on your time at TWC, what stands as one of your life-changing experiences?
It was a privilege to be a part of the program, and I got to meet some great people during my time at TWC, some of whom I continue to talk to. I had access to so many great resources from around the world. I've seen my career come full circle since then in a great way. I used to spend time at local and national news networks as a part of my fieldwork and now today – as a TV executive – I often go back and visit those same stations as a part of my job. TWC helped me find a career that I love, and that's what makes the program so valuable. You have to know what you want and love what you do. I'm living proof of that.
About the Author

Follow on Twitter Visit Website More Content by The Washington Center