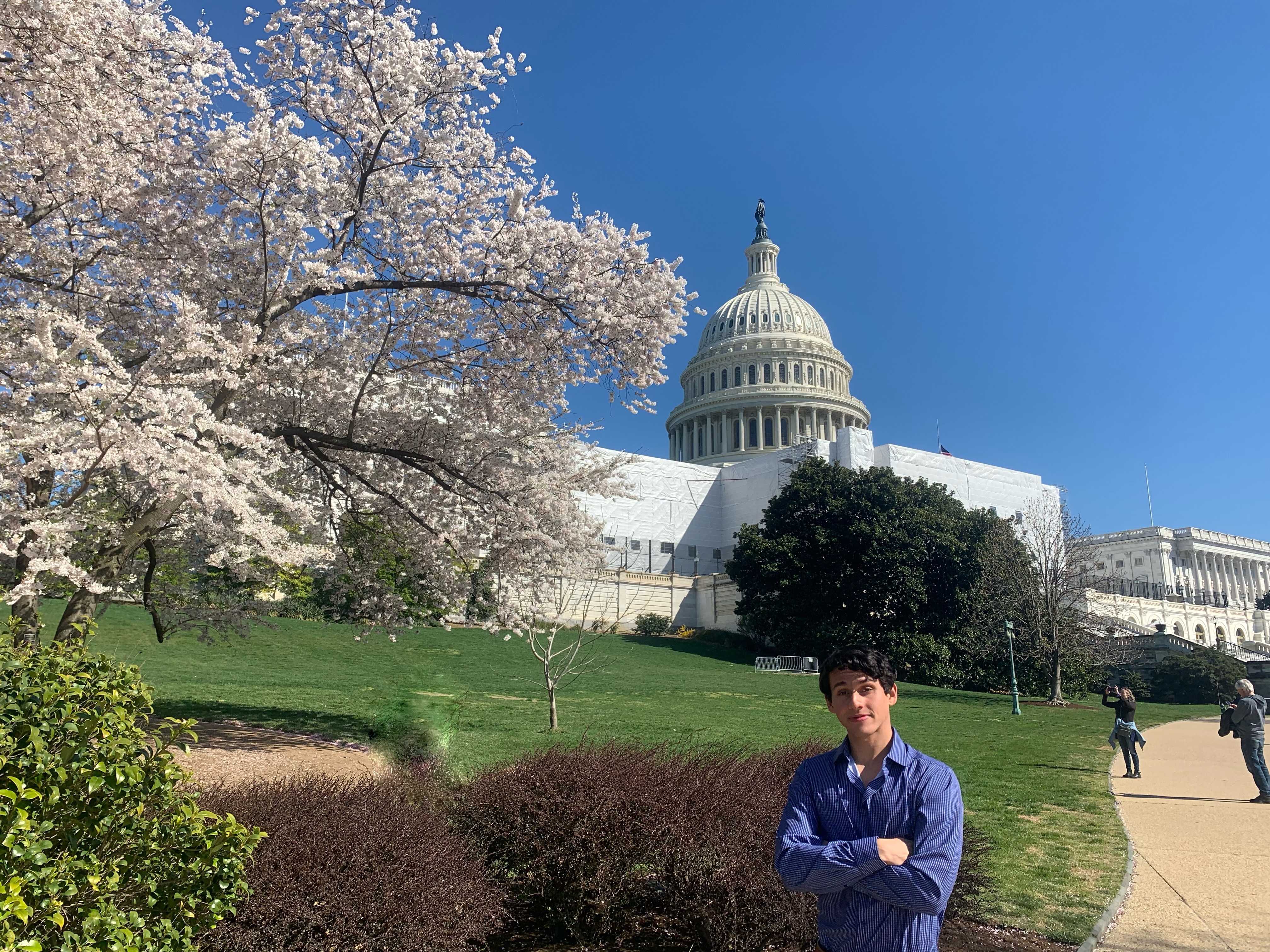 Andrés Jové Rodríguez, a student at University of Puerto Rico, Arecibo joined The Washington Center through the Córdova & Fernós Internship Program. As a journalist interning with the Washington Blade, D.C.'s leading newspaper serving the LGBTQ+ community, he gained incredible experience interviewing news sources, including a member of Congress, and writing articles on important topics for the LGBTQ+ community.
Where did you intern and what are some of your responsibilities there?
I had the opportunity to intern with the Washington Blade, the oldest LGBTQ+ newspaper in the United States. While at the Blade, I worked as a journalist covering politics that directly impacted LGBTQ+ groups. I wrote news articles, interviewed various sources (most of whom were heavily involved in politics, either as elected or non-elected officials), handled at-the-moment deadlines and gathered information for ongoing articles. I was also fortunate to work closely with and learn from other Washington Blade reporters and editors.
Tell us about a project you worked on during your internship that was your favorite, the most challenging, or the most exciting.
The project which I found to be the most exciting, whilst also being the most challenging, was getting the opportunity to interview my first federal official: Rep. Maxwell Frost (D-FL). Most news organizations would shy away from letting an intern do reporting work—let alone interview a congressional lawmaker—but my mentors saw the potential I had for political reporting and allowed me the opportunity to write a profile interview which ended up on the front cover of the newspaper!
Since the congressman's communications team only allowed me thirty minutes with him, I had to make the most of the time and select the most important topics. That time limit became even shorter as the congressman had to leave to vote on the House of Representatives floor! Even though that unforeseen circumstance arose, I pushed through and got all the information I needed from the Florida lawmaker. Suffice to say that the experience was nerve wracking—it's not every day you get a chance to interview a federal politician, and you want to do it right the first time around. 
How have you expanded your professional network during your time with TWC?
My professional network expanded immensely while I was at TWC. I met various members of the press that took the liberty of not only giving me their contact information, but also advising me on how to start my career as a young reporter looking to break into broadcast media. Likewise, I saw the potential of other professional routes which I otherwise would never have had the opportunity to consider had I not opened myself up to the possibility of them.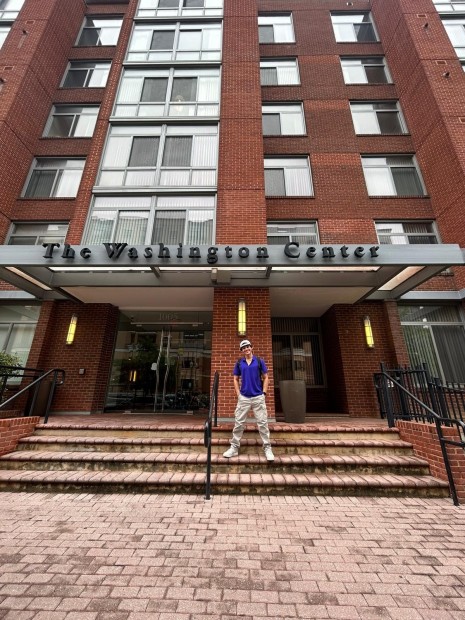 How has this experience impacted your career goals?
This experience further solidified my career goals by putting in perspective the necessity for a conscientious and well-informed press. I came to Washington, D.C. wanting to be a reporter, I returned home to Puerto Rico wanting to achieve that goal more vigorously than ever before.
I now want to learn how to get better as a journalist and ask: what can I keep learning from this ever-evolving profession that is at the forefront of every major event in every democratic country?
The answer, although cliché, is to keep on persevering and preparing the path forward with the only seed worth cultivating: knowledge. 
What advice do you have for students considering an internship through TWC?
Take the road "less travelled by," as Robert Frost would say, experience the possibility of what the wretched "Other" can bring to your life. Do not close yourself up to the possibilities of what D.C. can offer you.
Likewise, take all the feedback and constructive criticism you can from your peers—you can learn the world from those closest to you. Demonstrate the knowledge you have been cultivating these past years, but don't beat yourself up for knowing that you don't know; on the contrary, welcome your unknowingness into the world and solve it with help because that's why you're there—to learn. 
How did the support of the Córdova & Fernós Internship Program expand your opportunity via TWC and career exploration? 
The Córdova & Fernós Program allowed me to expand my network beyond Puerto Rico and learn through different lenses and intricacies of journalism. Observing my profession through a singular, local lens, although still useful, just limited the potential "what ifs" that another scenario could bring to my learning/professional experience. The program's support was indescribable in the way that it brought an entirely different ground for development from the one that I was already accustomed to. 
Let The Washington Center Help
Through The Washington Center, you can embark on a transformative internship experience that will open new possibilities for your future. Internships give you a chance to learn more about your industry, get hands-on experience under your belt and build a well-rounded skill set.
Learn more about the Cordova & Fernós Internship Program.
About the Author

Follow on Twitter Visit Website More Content by The Washington Center