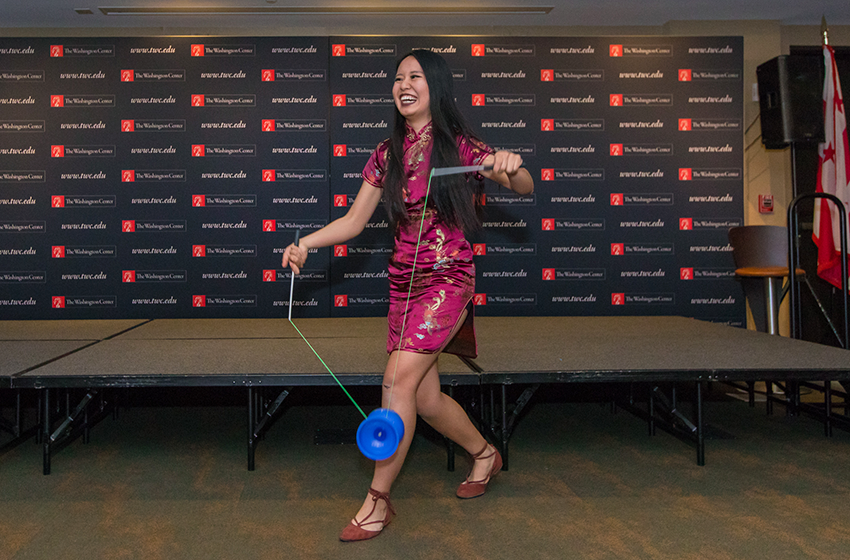 TWC is full of students from diverse backgrounds. In recognition of this, every semester, they host an event called Global Festival, where students in the program get a chance to represent their country or region. The festival is broken up into cultural booths, a talent show, cultural presentations, and a dance show.
This semester, Mexico, South Korea, Belgium, the United States; and many more countries and regions were represented. Attendees were able to taste delicious dishes from all over the globe, watch K-pop dances and Gangnam Style performance, and enjoy the beauty of traditional outfits from different cultures.
I, as the only student in the program from my country this semester, proudly represented the beautiful island of Taiwan, for the cultural presentation and talent show portions. Even though I consider myself to be an "in-between" – too American for Taiwan and too Taiwanese for America – I've grown to be ever so thankful for the opportunities to build bridges, find my unique identities, and unapologetically be the "in-between" I am.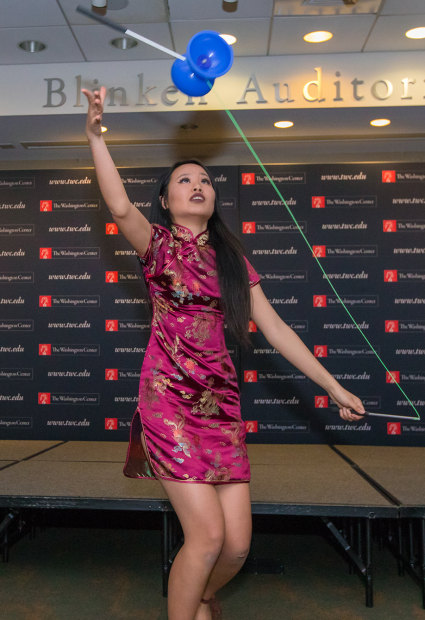 My heart pounded as butterflies swarmed uncomfortably inside my stomach when I first stepped on stage. I walked steadily towards the middle of the stage and introduced Taiwan along with a few fun facts about the country. Under the beats of a mash-up of Taiwanese and American music, I moved swiftly in my 旗袍 Qípáo (traditional Taiwanese outfit) along with my pair of two sticks connected by a string. I observed the initial silence of the audience as they seemed to be trying to connect my introduction of Diabolo and the actual performance.
During my performance, it warmed my heart when I was nervously untangling my string after a mess-up that everyone started chanting "Taiwan, Taiwan, Taiwan" to encourage me.
I am both honored and humbled to have won first place in this semester's Global Festival for the Talent Show portion. Above different ethnicities and cultures, diversity, to me, is about recognizing differences but working together despite that. Today and every day, I am so proud to be Taiwanese and thankful to be surrounded by those who appreciate cultural diversity.
About the Author

More Content by Lin-hsiu Huang