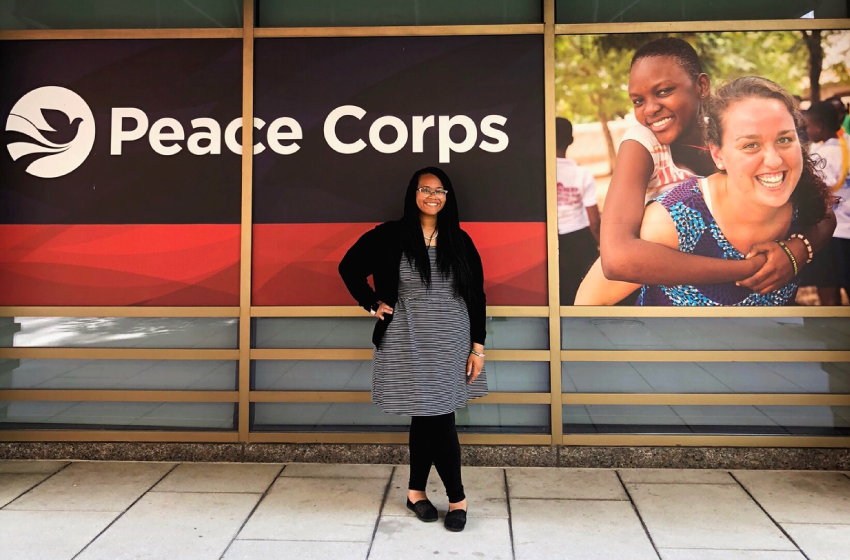 Preparing for your internship matching process with TWC can be nerve-wracking. Everyone's experience is different, but here are some of the things to keep in mind.
When I applied to The Washington Center (TWC), I had no clue where I wanted to intern. I major in Psychological Sciences with a concentration in Pre-Medicine, and I knew that I needed experience in my field before I graduate. Psychology is one of the harder areas to find an internship as an undergraduate, and I wasn't sure what kind of placement would help me the most. I remember feeling so relieved that I would have a TWC Internship Advisor to help me find the best opportunities that matched my interests, as well as work with me until I landed my internship for the summer.
After I received my acceptance to TWC, I got an email from my Internship Advisor inviting me to a Skype call so that we could talk about my interests and career goals. I was very apprehensive about the Skype call because I wasn't sure what to expect, but it was terrific! It was great to be able to talk about my major and my passions with someone who shared as much enthusiasm for my upcoming summer like me. During this advising session, we talked about the essay I had written for my application, as well as ways to improve my resume which would not only help me this summer but further down the road as I started applying for medical school.
My Internship Advisor sent my application to a few internship sites. We both eagerly waited for those internship sites to review my application and (hopefully) contact me for an interview. It was terrifying. I had an underlying fear of nobody choosing me. I had two other friends going through this process with TWC at the same time, and both of them had already accepted internships before I landed my first interview!
Finally, a few weeks after my advising session, I got an email from someone in the Counseling and Outreach Unit of the Peace Corps asking me to interview with them. Not only was it the first interview I had received, but it was with the Peace Corps, and I was thrilled. I had grown up hearing about how prestigious and respected an organization like the Peace Corps was, and I couldn't believe I could have the opportunity to work with them. We set up an interview date and time the following week, and I felt like I could breathe a little. The week of my interview with the Peace Corps, I was contacted by another internship site for a potential spot, and I set up a conversation with them as well.
The day of my interview with the Peace Corps I was excited but nervous, and after the virtual meeting, I was pretty sure I blew it. The interview was scheduled an hour earlier than I originally anticipated and it completely threw me off. I was so nervous about not getting the position that I didn't sleep much at all that weekend. The following Monday morning, I received an email offering me the internship position from the other internship spot where I also interviewed. I was conflicted because I had yet to hear back from the Peace Corps and they were my first choice.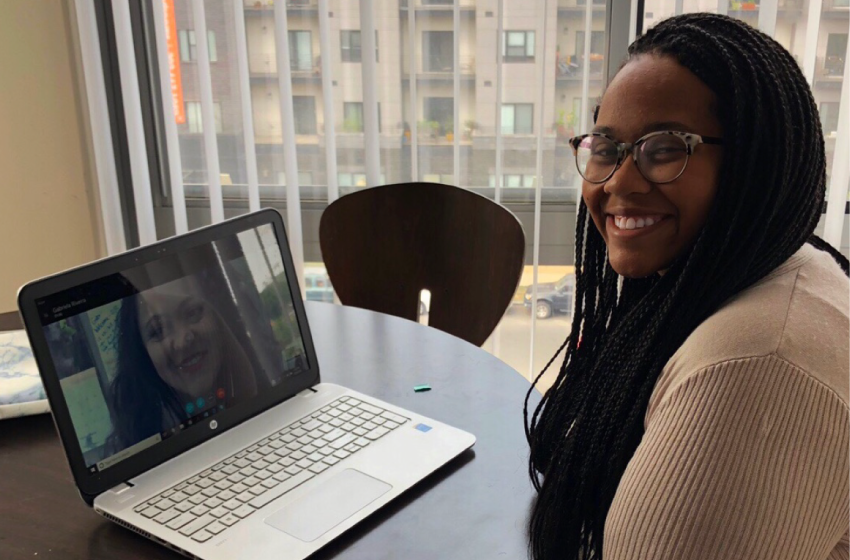 I spent the next few hours internally toying with the decision of whether or not to take the offered position. I laid down for a quick nap (literally 10 minutes), and I woke up to two missed calls from my Internship Advisor and an email from the Peace Corps! I had landed my dream internship with the Counseling and Outreach Unit, and I couldn't believe it. Ultimately, I accepted the Peace Corps internship, and I am so grateful I did.
While I was going through this process, there are some things I wish I had known beforehand. Such as:
Sometimes, you have to say no
Even though I wanted the Peace Corps internship, I was still nervous about telling the other internship site that I was going in a different direction. I didn't want to slam any doors shut, and I tried to close them gently. I feel confident that I was able to handle this sticky situation with ease. Through this process, my Internship Advisor provided valuable advice, and I recommend working with them because they've guided thousands of students through the matching process.
Don't overlook the details!
I am from Western Tennessee, which is on Central Time, whereas Washington, D.C. is on Eastern Time. I completely forgot about this. I thought I had scheduled my interview with the Peace Corps at 11:30 AM Central Time, but it was at 11:30 AM Eastern Time; a whole hour earlier than I had planned. I was in the middle of my History class when my phone rang, and I had to hurry out into the hallway to interview on the spot.
Trust the process
I think the most important thing to emphasize is that students should not compare experiences with other students. Everyone has different interests and backgrounds, and organizations have their timetables as well, all of which may affect the internship matching process!
Talk with your Internship Advisor about any questions or concerns you may have. They are there to help and can help you overcome these or anything that comes your way unexpectedly.
About the Author

More Content by Loren Carmichael