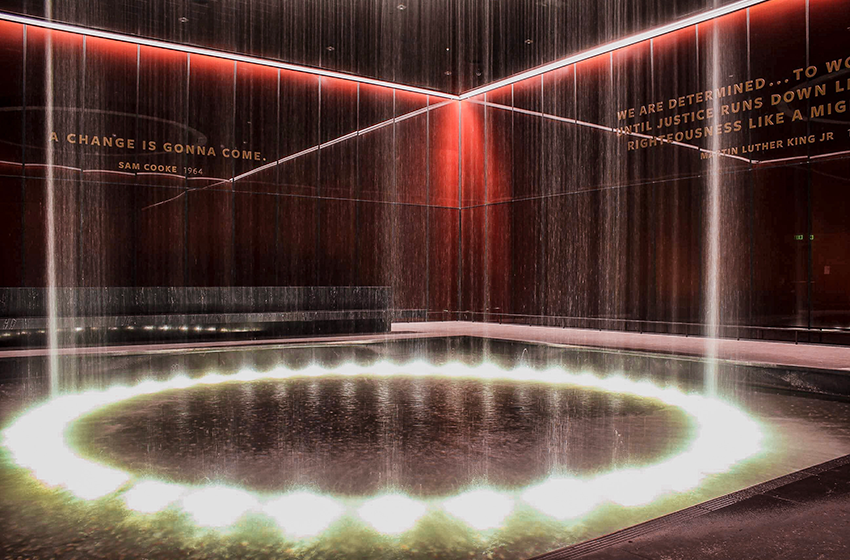 In the United States, there are more museums than McDonald's and Starbucks, combined. Very cool, right?
As an art major, I'm a huge museum person. After interning at the National Human Rights Museum in Taipei, I make sure I always try to visit at least one museum at every city I visit. Museums are full of learning opportunities and each person decides how much they want to take away from it. I enjoy being responsible for my own learning -- it's exciting.
The District of Columbia is an excellent place for museums, as many of us already know. The Smithsonian Institute Museums are free for everyone. I've been to quite a few in the past few years I've visited. They are always interesting and engaging, even if I'm just going in to avoid the cold or rain outside. They have a power of sucking people in. The options are almost endless, too. There's anything ranging from the Air and Space museum, Postal Museum, to the National Bonsai & Penjing Museum. In this blog post, I will be outlining a few of my favorite Smithsonian museums!
National Museum of African American History and Culture
The first time I was here, I cried. The second time, I did too. Honestly, I think I will tear up every single time. NMAAHC is my favorite museum, of all times. The museum is curated terribly well, in a very unique way. After taking the "time machine" elevator, an enormous glass box that moves slowly down the timeline as it takes you on a journey back in time, the main exhibit is laid out in a chronological order. A roughly two miles path spirals upward -- starting from the slave trade going to modern day black successes. From the "time machine" elevator, detailed descriptions of major and minor events, to informative documentaries played at different corners, not only is this museum laid out perfectly, the message behind it is strong and incredibly necessary. As a NBPoC (non-black person of color), it is especially important to untangle and unlearn all the anti-black rhetoric that has been installed in me from a young age growing up in Asia, to be the best ally possible. Everyone says this museum is a must, and they are not wrong.
Renwick Gallery
Only a few steps away from the White House, the Renwick Gallery is a perfect mix of simplicity and sophistication. The museum is compact, which allows you to pay close attention to each piece. Unlike other art museums, I felt very calmed in this gallery, instead of a bit overwhelmed with galleries that are bigger in size. The current exhibitions are detailed, hence the sophistication. The "Parallax Gap" exhibition really caught my attention, as one of the first piece you will see upon entering the building.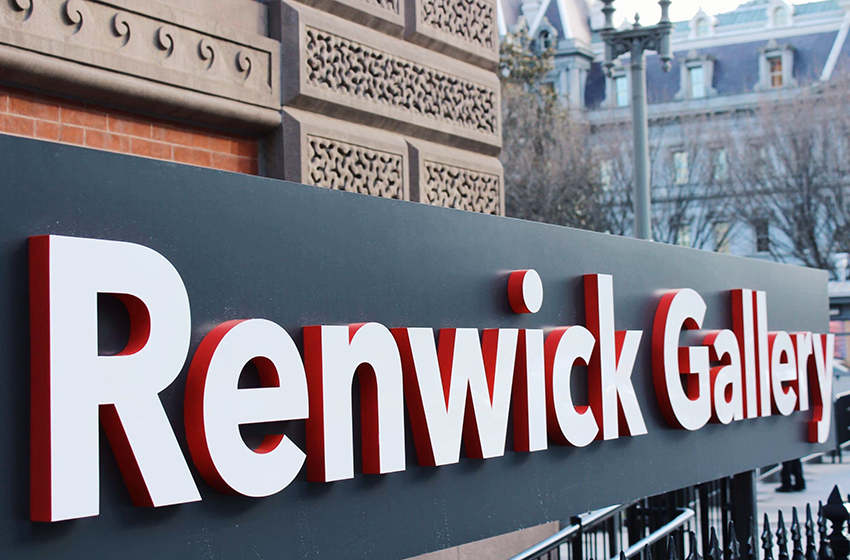 Hirshhorn Museum and Sculpture Garden
I visited this museum to kill time as I was waiting for a friend traveling from Maryland, and once I entered, I did not want to leave. The circular exterior of the building instantly caught my attention. The exhibitions were powerful, engaging, and interesting. When I visited, there's an exhibit that's entirely in black and white - it truly captured my attention with its monochromatism. It's a very visually appealing place, both outside and inside, so I would suggest bringing your camera or polaroid if you are visiting!
National Portrait Gallery
While exploring the National Portrait Gallery, I stumbled upon one of my favorite spots in D.C. so far. Within the museum, there's an enclosed area, with a decorative and interestingly-shaped ceiling, next to a cafe. It almost felt like the outdoors. The warmth kept me a while, lounging at the seating areas, circled by lots of plants. I saw people chatting away or doing work, and I made a mental note to do that next time I visit the garden area (perhaps write a blog post there). The museum is massive, full of interesting stories that can be told from the portraits. This museum is adjacent to Chinatown, so I would recommend heading over for a hot bowl of ramen afterwards!
I hope this inspire some of you to go out and visit a few museums of your choice!
About the Author

More Content by Lin-hsiu Huang