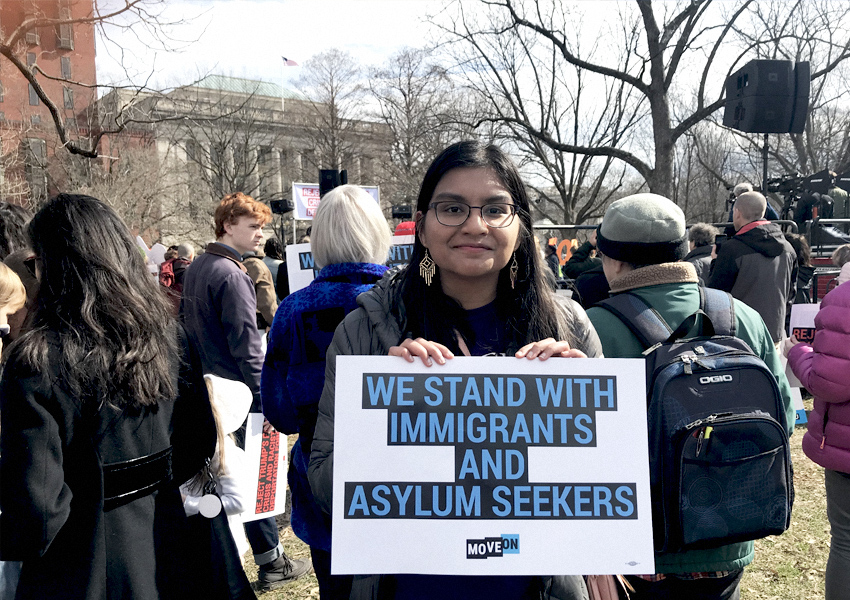 A long weekend means plenty of time to enjoy some free D.C. activities. Here's how I made the most of my time in the center of American politics.
My first stop was the popular bookstore, Politics and Prose. Their author events, held almost every day, have included former presidents and writers like JK Rowling. I attended an event featuring Peter Buttigieg, the mayor of South Bend, Indiana and a candidate for the 2020 Democratic nomination. He talked about his recently released book about his life, mayoral work, and experience as the first openly gay Democratic nominee.
I expected the event to be popular, I did not expect the first floor of the store to be so packed I would end up standing the entire time. Despite this, it was a worthwhile experience because I got the chance to listen to one of the potential nominees in what will be a closely watched election cycle in an intimate setting. Watching how a person engages with the audience and takes a range of policy questions, from taxes to foreign policy, in person is a different experience than watching it through a screen.
On President's Day, I went to an immigrant rights protest at Lafayette Square, right across the street from The White House.

Sara Ahmed, Spring 2019 intern at Leadership Global.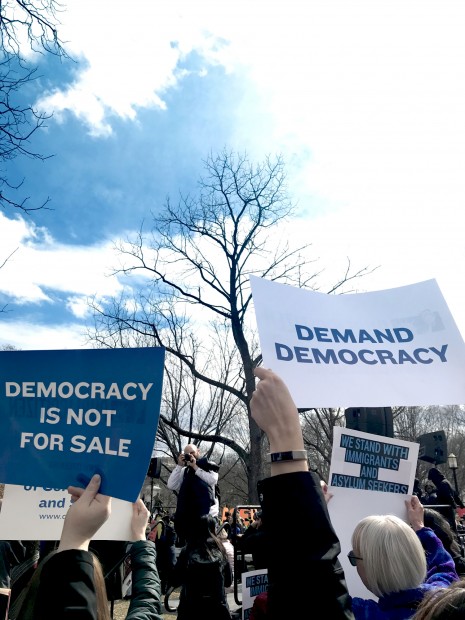 On President's Day, I went to an immigrant rights protest at Lafayette Square, right across the street from The White House. This protest was one of many held throughout the U.S. opposing the national emergency declared to build the border wall. Although the protest was organized in just two days, there was high turnout and even higher energy. Families and people of all ages came out with clever signs and quirky protest garb.
The organization MoveOn had free signs for protesters, so I snagged one and headed towards the stage to listen to speakers from organizations like Amnesty International, the Center for Popular Democracy, and Detention Watch Network. It was both exhilarating and comforting to stand in solidarity with so many calling for unity.
There are so many opportunities to mobilize in D.C., for causes well-known and niche, that I can be sure my first protest here won't be my last (and for those who have never protested in D.C. or anywhere else, TWC offers a "Know Your Rights" session during welcome week that will give you tips on protesting safely).
One thing that ties these two different experiences are the people I met and ended up talking with. I'm a relatively introverted person but still found myself in conversation with people. The most popular conversation starter is "Where do you work?" and in my experience, once I tell people I'm a student and intern I've found people delighted to talk about their career and be willing to exchange emails. I fell into a conversation with two people while waiting for the Politics and Prose event to start, including a woman who's spent years working in the Middle East and is affiliated with a research institute on women and peace studies. At the protest, I introduced myself to another woman from a human rights organization who I recognized from other regional advocacy events. Either way, it shows you'll never know who you'll run into. Even on your days off from your internship, you continue to build your professional network!
About the Author

More Content by Sara Ahmed