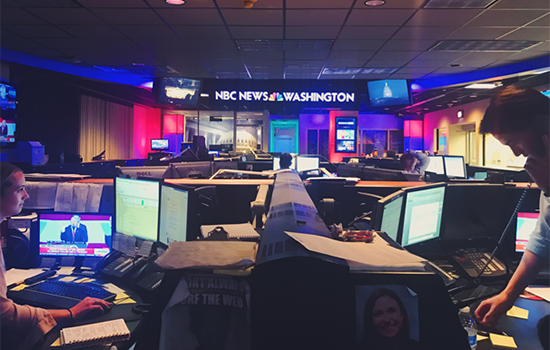 What do Jay Leno, Norman Lear, and David Foster Wallace all have in common? Of course, they all have ties to Emerson College!
But additionally, all three—Leno as a comedian, Lear as a decades-long producer of sitcoms, and Wallace as an author and journalist—were never shy about infusing their opinions about the news of the day in their work. In that same tradition, Emerson students today head south from Boston to Washington D.C. every Fall semester to participate in The Washington Center's internship program, getting to learn firsthand how media and communications affect their world and applying classroom theory into real-world practice.
Interning for the National Lesbian and Gay Journalists' Association
For Ross Cristantiello, a journalism major, his time in Washington has been centered around embracing differences. Although he is from a small town forty-five minutes outside of Boston, he now finds himself in a metro area of over six million. As a straight man, he is nevertheless interning at the National Lesbian and Gay Journalists' Association (NLGJA), an organization that advocates for fair and accurate coverage of LGBT issues. And as someone interested in entering a career in journalism, the majority of his internship workload has been in communications and public relations.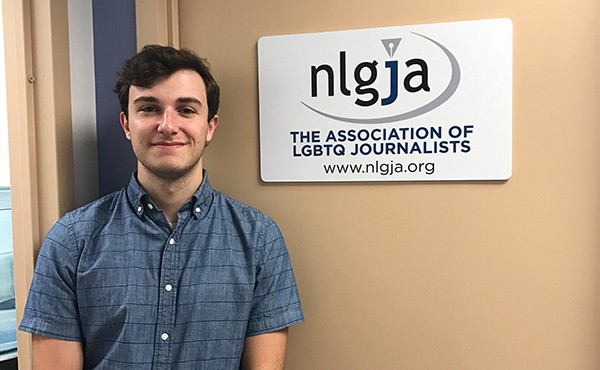 All of these differences have proven collectively to be a great strength. Ross has found the office environment at his internship "incredibly friendly and accepting." Moreover, with an eye toward leaving Massachusetts in the future, "I figured that there's a good chance I'll have to move to a city I'm unfamiliar with once I graduate, and this program seemed like a way to 'test run' that experience." But perhaps most importantly, in gaining expertise in skills he did not expect -- "writing short stories for our newsletter, composing social media posts, and general research" -- Ross is making himself more marketable upon his upcoming graduation and subsequent search for a permanent job. As he explained, "I'm mostly becoming more adept at writing from a PR standpoint as opposed to journalistically. It's a different way of writing, which is definitely useful."
Interning for the John F. Kennedy Center for Performing Arts
As noteworthy as the opportunities for working in activism are, there is ample room in Washington, D.C. for interns interested in exercising their creative muscles. Such is the case with Mia Young, a writing major who is spending her Fall semester interning at the John F. Kennedy Center for the Performing Arts. Long considered a crown jewel in America's cultural inheritance, the Kennedy Center plays host to everything from classical ballet and Tchaikovsky symphonies to drum circles and improv comedy troupes.
Mia is at the center of all of this, working in the Special Events section, which allows her to assist in every aspect of events at the Kennedy Center. Furthermore, she has acquired technical skill sets in working with databases, which, in her words, is useful because "I was never quite certain what career path I wanted to follow, and so, for me, this internship is more of an opportunity to explore options I don't really get through traditional education." Ultimately though, the big selling point for her, is living in Washington, D.C.-- "There's a lot of ambitious people here. It's definitely the kind of place that caters to young, career-driven people, and yet it still has a good social scene and a lot of fun, free things to do. It's kind of the whole package.
Interning for NBC News
For those who want to immerse themselves elbow-deep in the world of journalism, Jackie DeFusco's story is proof that opportunities abound in Washington, D.C. Clocking in every morning at the Washington bureau of NBC News, Jackie works primarily with the Nightly News team identifying major national stories and coordinating logistics. In the process, she has developed a more discerning eye for "tailoring my news judgment and understanding what it takes to organize a show with so many moving parts." This has even led to frontline experience, interviewing a family concerned about Medicaid cuts for NBC's coverage of the Graham-Cassidy healthcare legislation. In the process, she has also been able to realize the stakes of the issues she's covering.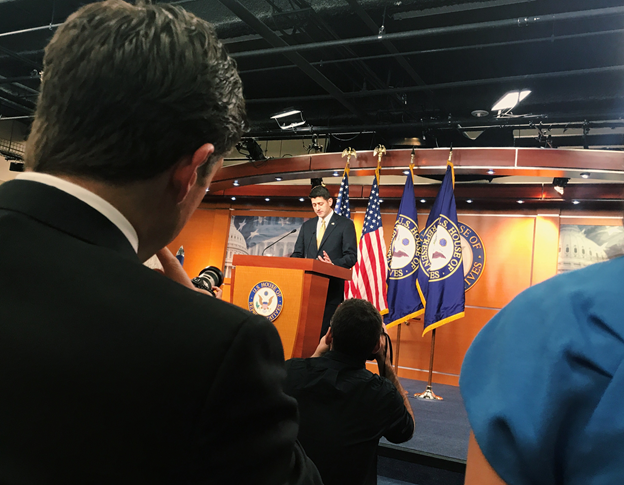 A little more than a month into her internship, does Jackie regret being away from college this semester? Not for a minute. As a city with its finger on the pulse of national events, an internship in Washington, D.C., as she herself puts it, "is simply unmatched when it comes to media and communications opportunities. No class can truly prepare you for a fast-paced newsroom." She has already had the opportunity to network and make connections with lawmakers and journalists from other networks that will serve her well down the line. Additionally, she has been able to shoot her own packages, practice her camerawork and shadow correspondents on Capitol Hill. All in all, Jackie feels more confident and better equipped than the average student as she tries to break into the field of journalism.
Emerson College's longstanding motto is "Expression Necessary to Evolution." And whether it be through Ross's advocacy on behalf of those expressing their true selves, Mia's work at a landmark of artistic expression or Jackie's seeking to express what's at the bottom of every story, all three are actively building a country far more evolved than the one they knew in the pages of their textbooks.
About the Author

Follow on Twitter Visit Website More Content by The Washington Center