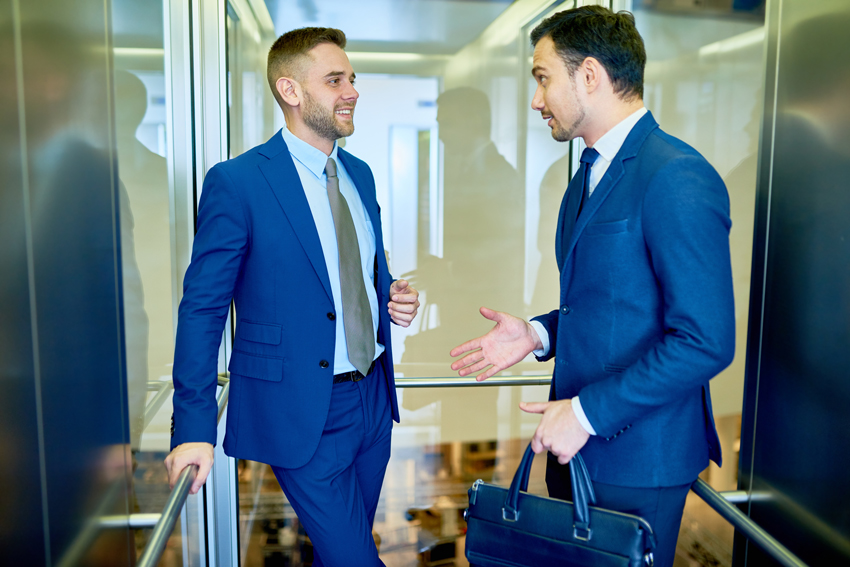 "So what do you do?" If you know anything about Washington, D.C., you know that this is the most frequently asked question — on the Metro, at the coffee shop, and yes, in the elevator.
Designed to succinctly summarize your professional self in the time it takes to ride an elevator (about 30 seconds), a successful elevator pitch contains these key ingredients:
Your background — what you've been working on; this is a great place to mention any notable achievements.
Your skills — what you bring to the table and what makes you unique.
Your career aspirations — what you plan to accomplish in the future.
Your desire to make a connection – ask a follow-up question to learn about the individual and help build your own network.
But What If I'm Just Starting Out?
Don't worry if you don't have a lot of professional experience under your belt, the chance to share about yourself is also a great way to start building connections and networks that will help fuel your professional and personal journey. Starting simple like the following example is a great way to start:
"Hi, I'm Sam — I'm a junior at Acme University studying law and criminal justice. I'm passionate about criminal justice reform, and through my internship at ABC organization, I plan to develop the skills and connections I need to launch a career in this field after I graduate. What about you?"
Not only must your elevator pitch be concise (remember, 30 seconds or less!), it also needs to be memorable. You don't want to ramble-on or pad your elevator pitch with technical phrases — you'll lose your listener. Therefore, we recommend tailoring your basic elevator pitch to whoever you're speaking to; check out the examples below.
The Stranger in a Public Place: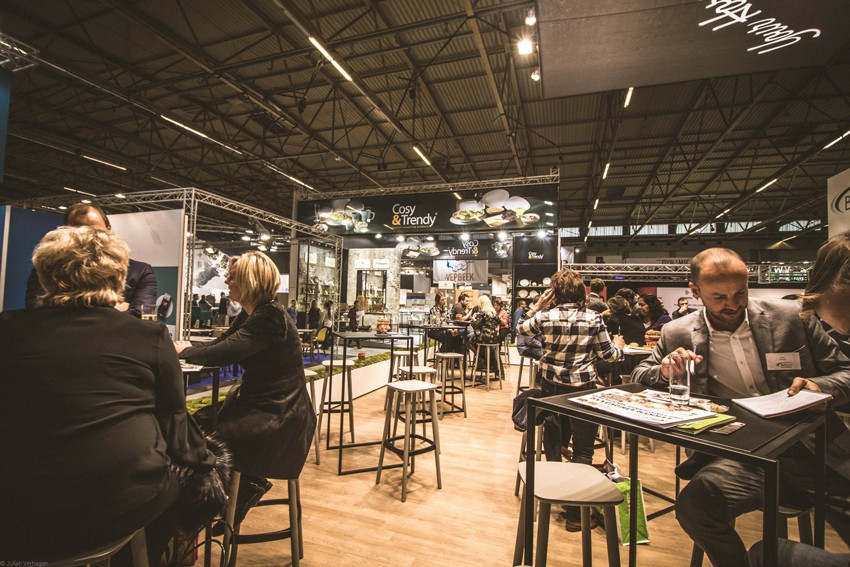 In this scenario, assume that your listener has little to no knowledge of who you are, and what your industry is like. Since this will be a very basic introduction, keep your elevator pitch short and simple; avoid anything that's too technical or specific.
Question:
"So what do you do?"
Answer:
"I'm Taylor, and I'm a communications major at Summit College. I'm interning this semester with ABC organization, where I help advance their mission through press releases and social media posts, something I really enjoy because I am working on important issues and building great skills. What about yourself?"
In an Interview with Your Future Supervisor: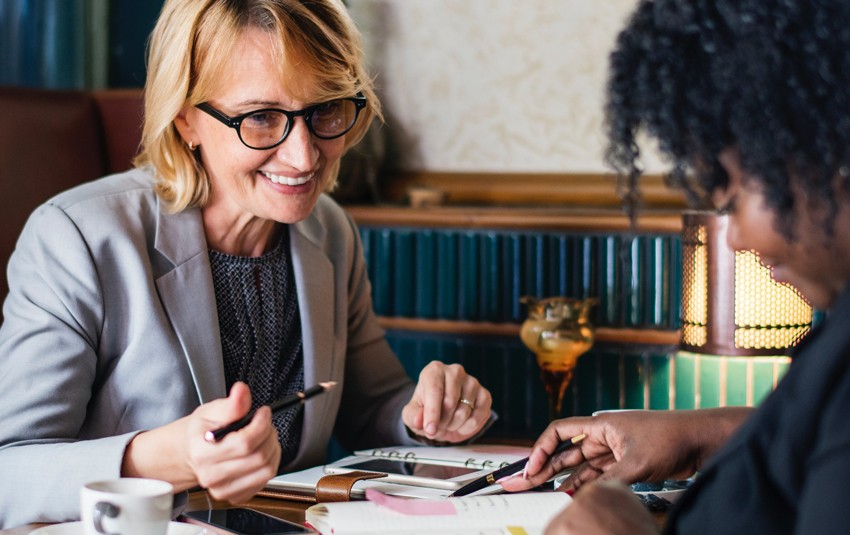 In this situation, your listener has knowledge of your industry, but little knowledge of who you are and what you can bring to the table if hired. As a result, your elevator pitch should focus on guiding your listener to visualize you as a valuable contributor in the workplace.
Question:
"Tell me about yourself."
Answer:
"I'm passionate about advocating for more female and minority representation in STEM fields. While working towards my degree in business administration, I twice won the position of President for the Women in Business club at Washington State University. I hope to apply the experience and organizational skills I gained in this on-campus role, along with my personal passions, to help increase advance ABC organization's mission."
With a Coworker in Another Team: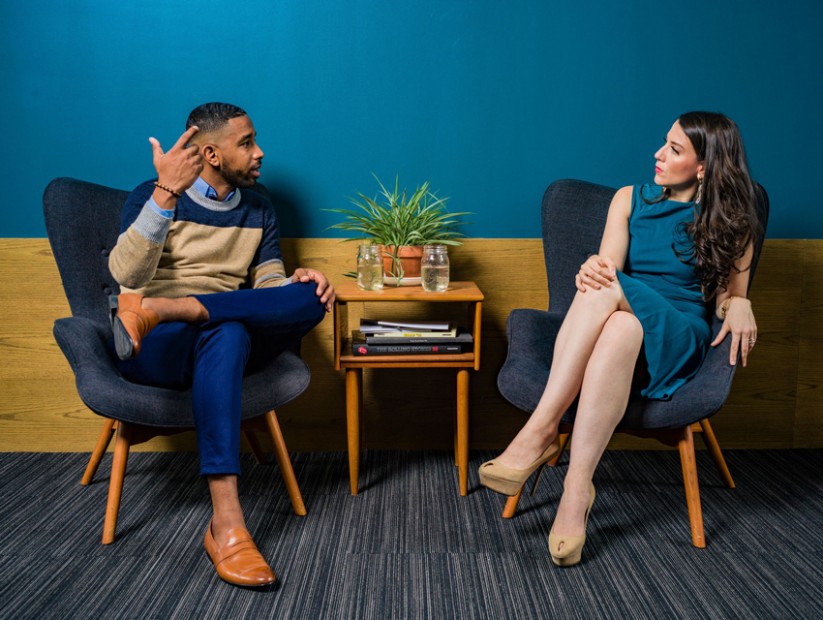 Depending on the size of your organization, the knowledge your coworkers have about you can vary. Whether you're interning in a physical office or virtually, it's important to establish a productive relationship with your coworkers and build your own knowledge and networks at the same time as sharing your own story.
Question:
"I haven't seen you around before, what do you do?"
Answer:
"Hi, it's great to meet you. I'm Eric, I'm interning for the semester with the Marketing department, where I help manage our company's weekly podcasts…"
In this setting, it's good to build on the conversation to learn more about the individual and expand your own network. These can be good next steps…
"What is your role here at ABC Industries and how long have you worked here?"
"I'm excited to learn more about the organizations and the different roles. Would you be interested in getting coffee to talk about your position and how you got here?"
Bonus Round — With Family and Friends: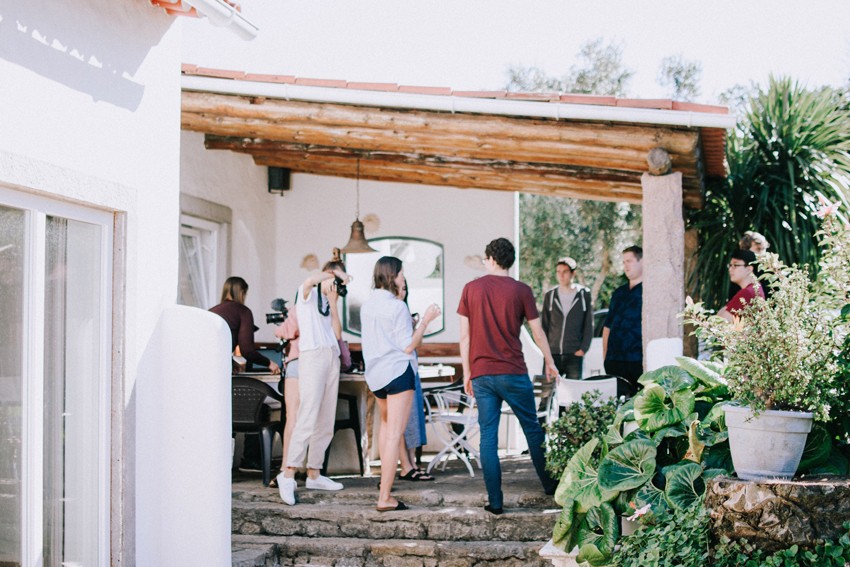 If you think an elevator pitch is meant only for professional purposes, think again — every time a family member or friend asks "What are you doing this summer?" or "What will you be doing after you graduate?" those are all prime opportunities for when your elevator pitch will come in handy.
Question:
"What will you do after graduation?"
Answer:
"I plan to work as a paralegal so that I can gain more experience and build my network, which will make me more competitive for top law schools in the U.S. I'm currently in the middle of interviewing with a couple different companies, but if you know anyone who's hiring, I welcome any recommendations you may have."
Perfecting your elevator pitch is just one of many valuable skills that will help you build the networks, connections and frame your personal brand to launch a career you'll love.
About the Author

Follow on Twitter Visit Website More Content by The Washington Center