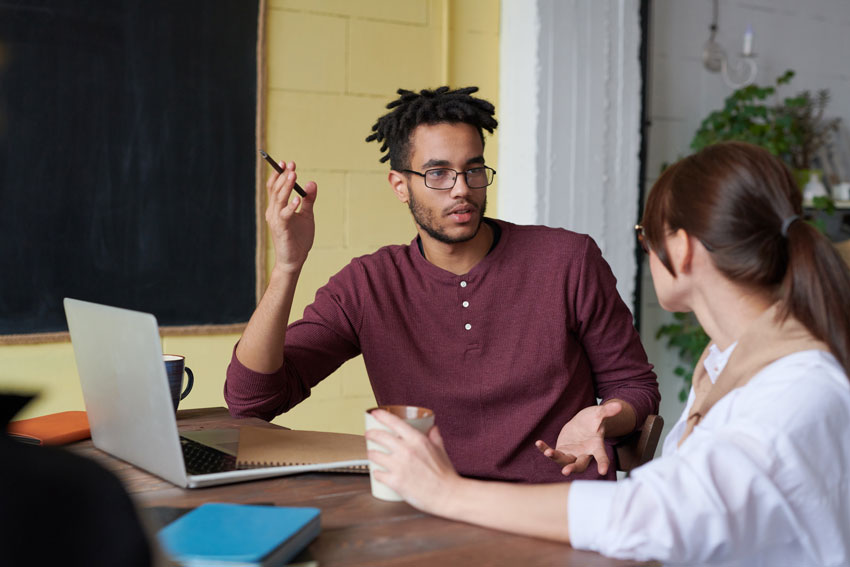 Contrary to popular belief, you don't need stellar coding or computer networking skills to succeed in cybersecurity. This diverse industry needs people with many different talents and areas of expertise.
People from different gender, racial, educational and geographic backgrounds, as well as those who are neurodiverse, are also in high demand to fill cybersecurity jobs as diversity of background and perspective is as important as technical ability.
Technical cybersecurity careers often draw on these essential abilities and knowledge domains: 
Content creation 
Data backup 
Incident response approaches
Network protocols 
Network traffic analysis methods 
Penetration testing techniques 
Programming languages
Vulnerability scans
Cybersecurity talent is in high demand for both technical and non-technical roles. Industry experts are even concerned that the hiring need could become a national security crisis as cyber-attacks grow every day.
There are also plenty of opportunities in cybersecurity for those with non-technical backgrounds. The industry seeks people with expertise in these fields, among others: 
Accounting
Business 
Communication
Education 
Ethics
Graphic design
Legal 
Marketing
Policy 
No matter your passion, you can find a job or career in cybersecurity. What's more, the median salary in cybersecurity is $135,000 per year, compared to the national median salary of $41,500, according to the 2020 U.S. Census.
Launch Your Cybersecurity Career 
Ready to enter a career in cybersecurity? There are many avenues to start working in this rapidly growing field. Some aspiring cybersecurity professionals choose to enroll in a relevant bachelor's or master's degree program. You could also obtain a cybersecurity certification or use online resources to develop skills like structured query language. 
An internship is a great way to gain new skills, apply your current knowledge and build connections and credentials that can help land a job in cybersecurity. The Washington Center's Cybersecurity Accelerator Program allows students from all backgrounds to participate in a remote "micro-internship." The program welcomes students from technical and non-technical backgrounds, and you will earn a financial stipend after completing your internship. If you're "cyber curious," securing an internship can be a great way to explore career options and learn more about this highly rewarding industry.  
About the Author

Follow on Twitter Visit Website More Content by The Washington Center