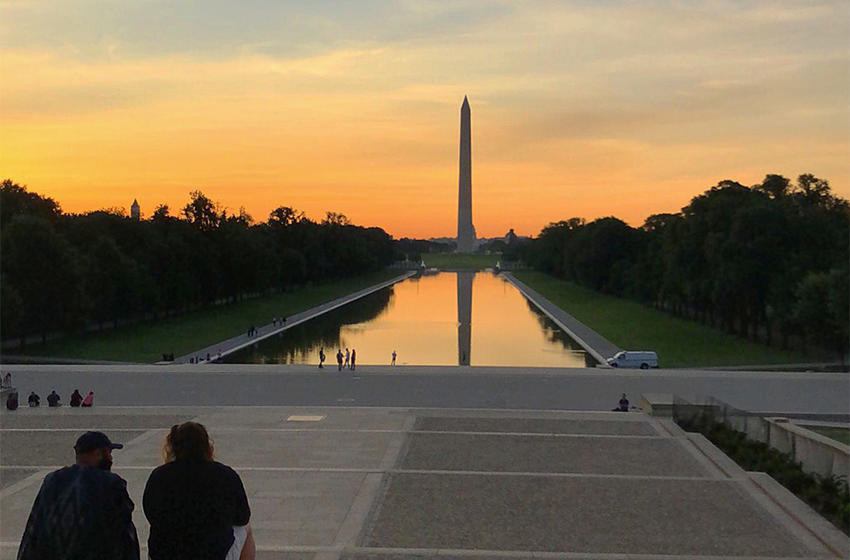 Before I decided to make the move to Washington, D.C. I prepared by watching copious amounts of "Scandal," "Bones," and "The West Wing."
I was convinced that everything they showed on these TV shows was real life, and I was shocked when I got to this city and realized that nothing was as it seemed. Here are 4 things that TV shows get wrong when it comes to our nation's capital.
People stroll from monument to monument (without breaking a sweat)
Hollywood makes it seem as if the Capitol Building and the Lincoln Memorial are two seconds away from each other when, in actuality, it's a good hour and fifteen minute walk. In this summertime D.C. heat, it's great to know the actual distance ahead of time so you can not only dress appropriately for the occasion, but also remember to bring your FitBit or Apple Watch to get your steps in!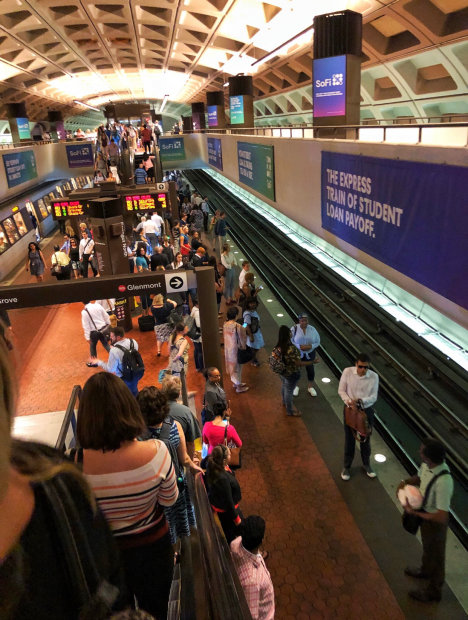 The Metro is nowhere to be found
Public transportation is essential to getting around in D.C. In "Bones," Booth and Brennan can always be seen in their respective cars gliding through the nonexistent traffic, but in real life that is almost never the case. Unless you are fortunate enough to have a driver (like the fictional President Grant or President Bartlet) you are more than likely going to have to learn to navigate the Metro. Driving in a major city can not only be extremely stressful, but it can be a hassle trying to figure out where to park your car without paying $20 to do so. Television shows very seldom show their main characters hopping on the Metro or Circulator Bus, but that is a very important part of life in Washington, D.C.
High heels on the way to work (nope!)
Olivia Pope is famous for her beautiful, red-soled Louboutin heels, but you will not see those walking around downtown. Everybody wears tennis shoes or flats to walk to and from work, and very seldom will you see someone in heels on the Metro. It is an unspoken rule that many follow and if you listen to Hollywood on this one, you will definitely be in the minority.
The (non-existent) road to the White House
I toured the White House my first week here, and it was very eye-opening. On "Scandal," the White House looks like this huge bustling epicenter where everyone comes together. There's this long road leading up to it, benches where staff members eat their lunch and lots of Secret Service agents at the front. Turns out, the only part that is true are the agents. When I went inside the White House, it was almost eerily quiet, because everyone was just in awe of what we were experiencing. There's no "hang out spot" in the front - it's just an unused road filled with the Secret Service. It also was not nearly as big as Hollywood makes it seem!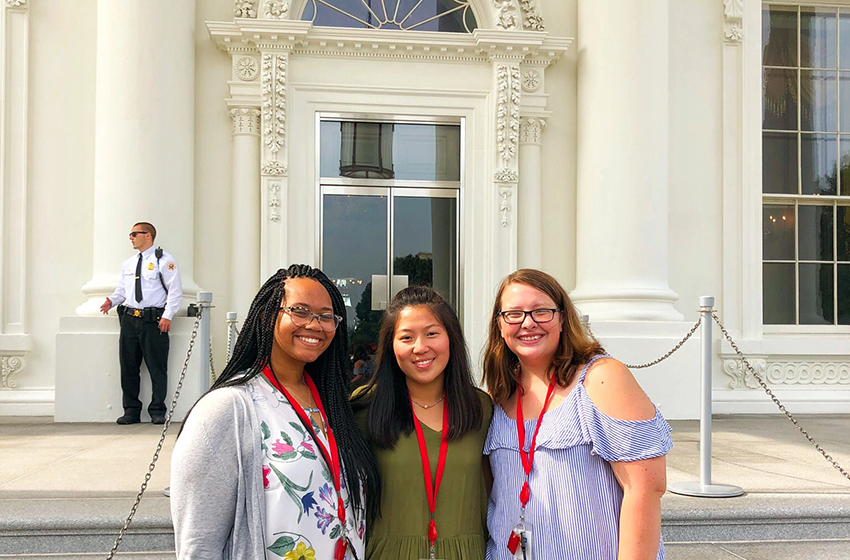 Now that I'm living in Washington, D.C. for the summer, it is easy to see the stark contrast between the "Hollywood" version of D.C. and the real-life version. D.C. is not just a stone city filled with slick politicians, but a vibrant city full of young professionals and people from all over the world. I can't wait to experience even more of D.C.'s unique culture!
About the Author

More Content by Loren Carmichael