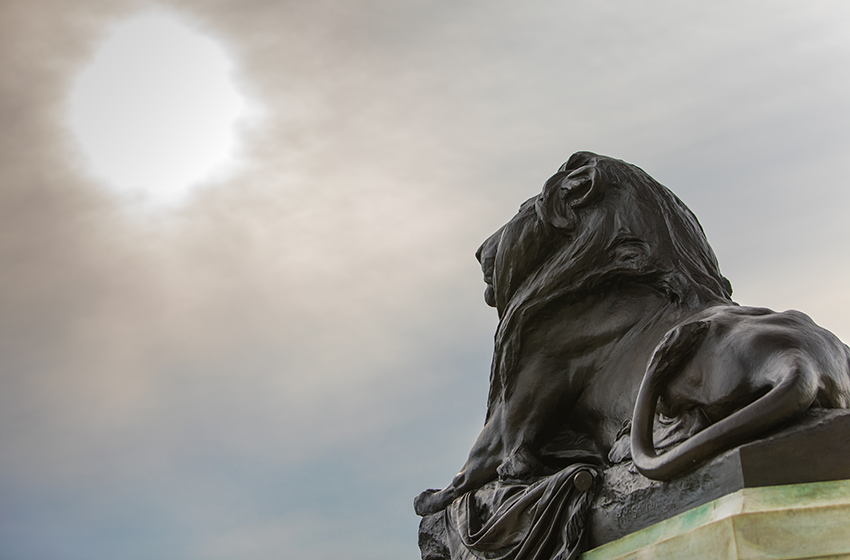 WASHINGTON, D.C. – The Washington Center for Internships and Academic Seminars is pleased to announce the selection of the 2018 Thomas R. Pickering Graduate Foreign Affairs Fellows. Thirty Graduate Fellowships were awarded to a group of highly competitive candidates. Hundreds of applicants from over 200 colleges and universities competed for this distinguished fellowship.
Managed and funded by the Department of State and administered by The Washington Center, the Thomas R. Pickering Graduate Foreign Affairs Fellowship offers talented students from diverse backgrounds the opportunity to pursue a career in the U.S. Foreign Service. Consideration is given to qualified applicants who, in addition to outstanding leadership skills and academic achievement, demonstrate financial need. Women, members of minority groups historically underrepresented in the Foreign Service, and students with financial need are encouraged to apply.
Recipients of the Pickering Fellowship receive two years of financial support, mentoring and professional development to prepare them for a career in the Foreign Service. Fellows also complete a domestic internship at the U.S. Department of State in Washington, D.C. and an overseas internship at a U.S. embassy.
The 2018 Pickering Fellows hail from 26 academic institutions, including HBCUs, state and private universities. Their majors range from Political Science and Philosophy to Art History and African Studies. Through academic and public service activities, these students have traversed the globe, spending time in numerous places from Afghanistan to Cuba, Malawi to Nepal. Collectively, they speak over 20 languages including Hindi, Norwegian, Arabic, and American Sign Language. These accomplished students hail from 19 states and the District of Columbia. Prior to becoming Fellows, they worked in a wide range of fields, including academic research, local and federal government, private companies, international development, and NGOs.
The Thomas R. Pickering Foreign Affairs Fellowship Program honors one of the most accomplished U.S. Foreign Service Officers of the 20th century. Ambassador Pickering was appointed Career Ambassador, the highest rank in the U.S. Foreign Service. He served in many leading positions around the world during his Foreign Service career, including Ambassador to Nigeria, El Salvador, Israel, India and Russia. Ambassador Pickering concluded his career as Under Secretary of State for Political Affairs.
"The Washington Center is honored and excited to be administering such a distinguished program for the third year in a row," said Chris Norton, president of The Washington Center.
The 22nd Cohort of Pickering Graduate Fellows:
Ms. Stephanie Arzate, Georgetown University
Ms. Nicole Bermudez, Bates College
Ms. Anastasia Burnett, Georgetown University
Ms. Jennifer Cardoza, Northern Arizona University
Ms. Valli Chidambaram, University of North Carolina at Chapel Hill
Mr. Eric Chu, University of Minnesota – Twin Cities
Ms. Hannah Clager, University of North Carolina at Chapel Hill
Ms. Caroline Corcoran, University of Texas at Austin
Ms. Taylor Demons, Baylor University
Ms. Kayla Evans, Spelman College
Ms. Renee Garcia-Tolson, University of California, Berkeley
Ms. Ashley Jones-Quaidoo, Bucknell University
Ms. Anna Jozwik, Northwestern University
Ms. Palak Khanna, Tufts University
Ms. Caroline Lanford, Tulane University
Mr. Jakob Lengacher, University of Massachusetts Amherst
Ms. Jeanette Martinez, California State University – San Bernardino
Ms. Sophia Meulenberg, Westmont College
Mr. Erick Murrer, Western Kentucky University
Ms. Jaewon Oh, Middlebury College
Mr. Blake Osborne, Clark Atlanta University
Ms. Gricelda Ramos, Dartmouth College
Ms. Jade Rhoads, Syracuse University
Ms. Maggie Samuels, Hampshire College
Ms. Manna Selassie, Occidental College
Ms. Katherine Shafer, Elon University
Mr. Hainer Sibrian, Georgia State University
Ms. Nancy Talamantes, University of Southern California
Ms. Yassitoungou Tamdji, Georgetown University
Mr. Benjamin Troupe, University of Kentucky
Visit the Thomas R. Pickering Foreign Affairs Fellowship page for more information.
About the Author

Follow on Twitter Visit Website More Content by The Washington Center