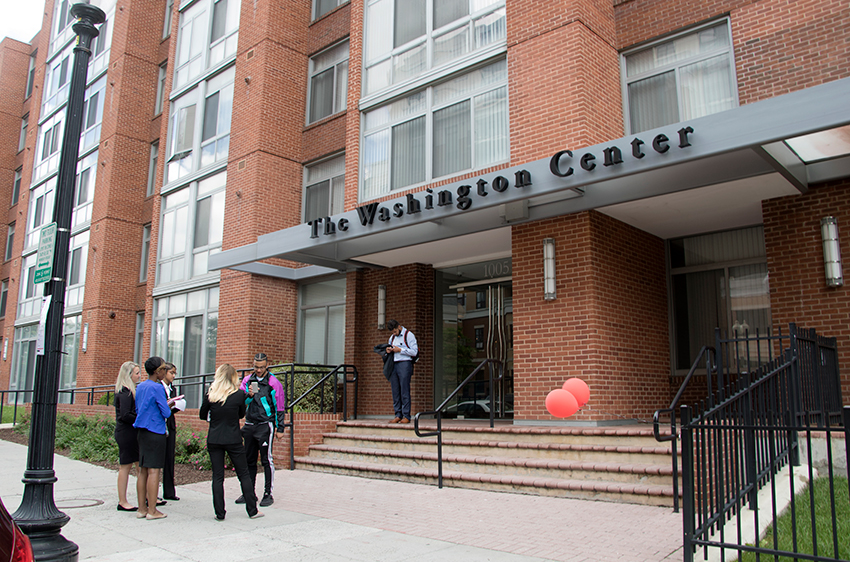 The Washington Center for Internships and Academic Seminars and the State Department are pleased to announce the selection of the 2016 Thomas R. Pickering Foreign Affairs Fellows – 10 Undergraduate Fellows and 20 Graduate Fellows. Hundreds of applicants from more than 160 different schools competed for this distinguished fellowship.
Managed and funded by the U.S. Department of State and administered by The Washington Center, the 2016 Thomas R. Pickering Graduate and Undergraduate Foreign Affairs Fellowship identifies talented students from all ethnic, racial, and social backgrounds who have an interest in pursuing a Foreign Service career. Consideration is given to qualified applicants who, in addition to outstanding leadership skills and academic achievement, demonstrate financial need. Women, members of minority groups historically underrepresented in the Foreign Service, and students with financial need are encouraged to apply. The Department of State strives to assemble a Foreign Service that reflects the excellence and diversity of the United States to the world.
Recipients of the Pickering Fellowship receive two years of financial support, mentoring and professional development to prepare them for a career in the Foreign Service. Fellows also complete a domestic internship at the U.S. Department of State in Washington, D.C. and an overseas internship at a U.S. embassy.
The 2016 Pickering Fellows represent the program's goals of promoting excellence and diversity. All of the Fellows have studied, worked or lived overseas in countries from Ecuador to Oman to Japan. They come from 26 undergraduate and graduate institutions and 18 different states. They bring diverse experiences to the Fellowship, including backgrounds in: academic research, government agencies, private companies, international development, NGOs, and service organizations such as AmeriCorps, City Year, and Peace Corps.
The Thomas R. Pickering Foreign Affairs Fellowship Program honors one of the most accomplished U.S. Foreign Service Officers of the 20th century. Ambassador Pickering was appointed Career Ambassador, the highest rank in the U.S. Foreign Service. Pickering served in many leading positions around the world during his Foreign Service career, including Ambassador to Nigeria, El Salvador, Israel, India and Russia. He concluded his career as Under Secretary of State for Political Affairs.
This fellowship contributes to developing the next generation of Foreign Service Officers and we're proud to be a part of it."

Michael B. Smith
President of The Washington Center
The 23rd Cohort of Pickering Undergraduate Fellows:
Alina Clay, University of Tennessee at Knoxville
Nurmukhamed Eldosov, George Washington University
Leobardo Espinoza, Yale University
Dylan Hoey, Claremont McKenna College
Ankhet Holmes, Dartmouth College
Khadija Mohamud, Georgetown University
Kelsey Orr, Furman University
Mehek Sethi, University of California-Berkeley
Valerie Tucker, University of Georgia
Kayla Walden, Rider University
The 20th Cohort of Pickering Graduate Fellows:
Mery Arcila, Seton Hall University
Amanda Ashley, Berry College
Jarek Buss, Brigham Young University Hawaii
Joanna Chen, University of California-Berkeley
Tiffany Cox, University of North Carolina at Chapel Hill
Jatnna Garcia, Boston University
Amy Gradin, Wheaton College
Kamra Hakim, Arizona State University
Norva Hall, University of Pennsylvania
Russell Hathaway, University of Chicago
Rachel King, Vanderbilt University
Priya Knudsen, American University in Cairo (AUC)
Mario Lamar, Morehouse College
Stanley Marquez, George Washington University
Megan Mattson, George Washington University
Alithea McFarlane, Bowdoin College
Daniel Moon, Swarthmore College
Cierra Saylor, Richmond, the American International University in London
Hermila Yifter, Georgetown University
Yang (David) Zhou, State University of New York at Binghamton
Learn more about the Thomas R. Pickering Fellowship Program and application process.
About the Author

Follow on Twitter Visit Website More Content by The Washington Center