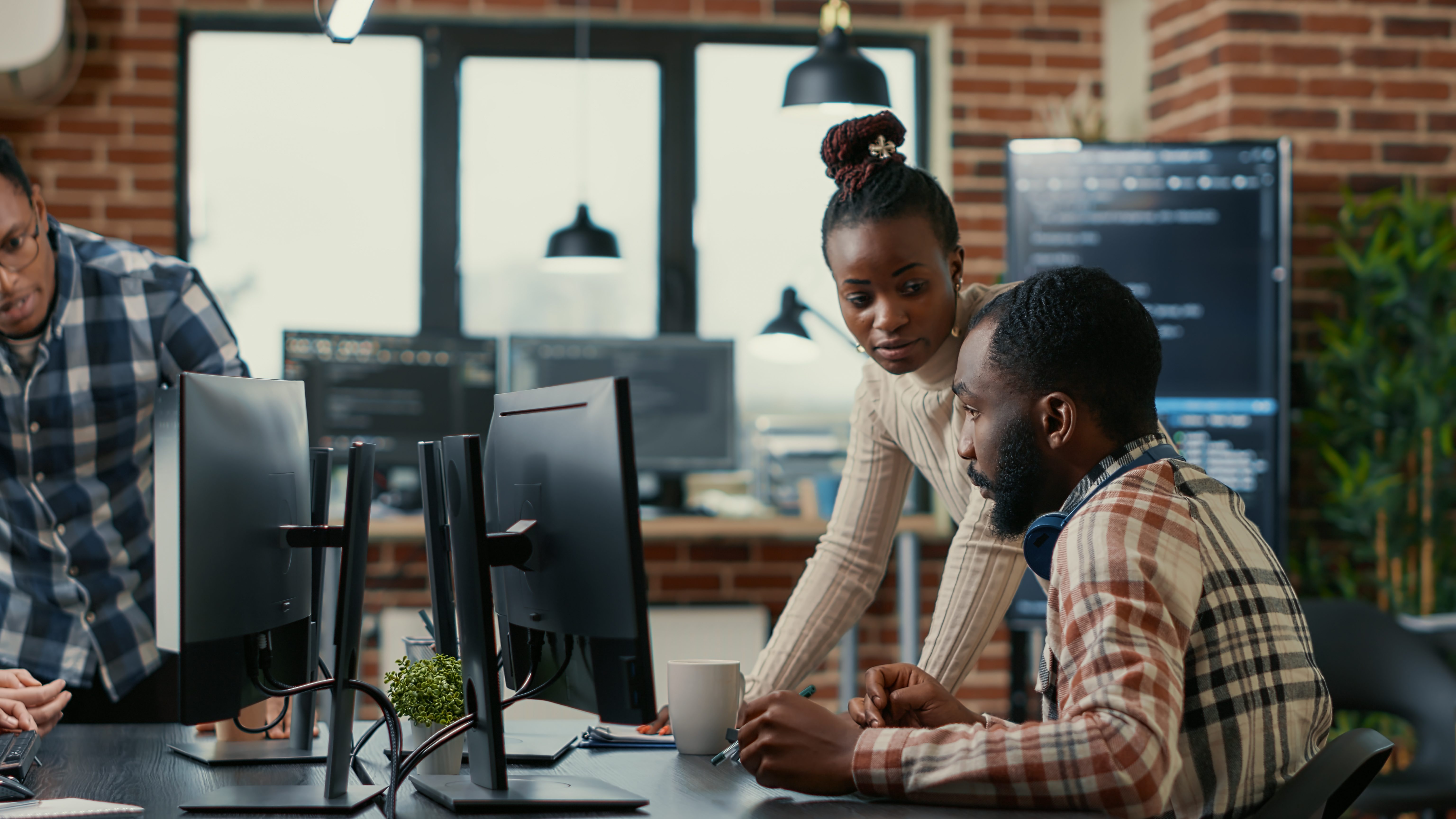 Movies and television shows depict cybersecurity as hackers dueling it out from behind computer screens. In reality, cybersecurity has jobs for people from all backgrounds and with a wide range of interests and skills. And because our lives are so digital, it is one of the fastest growing industries worldwide, with millions of open jobs especially internships and entry-level roles.
Whether you are studying a technical field like computer science, a liberal arts major with an interest in law or political science, or anything in between, there is an opportunity to find a rewarding job and grow a career in cybersecurity.  
Careers in Cybersecurity
Cybersecurity professionals protect individuals, companies and governments from digital attack. They build, monitor and respond to threats to computers, phones, networks and the cloud, safeguarding confidential information like bank accounts, government files and healthcare records. These experts also detect and prevent cybercrimes. For example, a cybersecurity expert may stop identity theft, malware or phishing attacks. 
Because cybersecurity touches all aspects of our lives, it's one of the fastest-growing industries. According to the U.S. Bureau of Labor Statistics (BLS), demand for information security analysts will increase by 35% between 2021 and 2031. The need for cybersecurity professionals is especially high in Washington, D.C. where over 25,000 cybersecurity jobs open in the region annually.
Industry leaders note that the challenge to fill cybersecurity jobs is becoming a crisis and potential national security issue as cyber-attacks continue. Moreover, the industry must hire people with diverse backgrounds of race, gender, physical and mental ability and more, in order to respond to the increasingly sophisticated attacks.
Students with a background in just about any field of study can find a job in the cybersecurity industry. What's more, there is opportunity for everyone. Women, people of color, those who are neurodiverse or have an alternative education journey are encouraged to explore this growing and financially lucrative industry.
Cybersecurity offers many fulfilling career paths. There is no one job in cybersecurity and no one college major or interest that creates the opportunity for a job. Here are just a few satisfying positions anyone can pursue to find the perfect fit for your interests: 
Cybersecurity Researcher: These experts research the latest developments in cyberthreats and develop safeguards against new and emerging forms of malware.
Ethical Hacker: Organizations hire these professionals to launch simulated cyberattacks on their computer systems. Ethical hackers help companies detect and fix security vulnerabilities. 
Exploit Developer: These specialists investigate how cybercriminals use software to exploit weaknesses in security networks. They use algorithm development, reverse engineering, software testing, and other methods to identify vulnerabilities before hackers find them.    
Identity and Access Management Engineer: Employees need different levels of access to company records and systems. Identity and access managers enable each member of an organization to use the proper tools for their role. 
Security Architect: These professionals design, build, protect, and update an organization's security system.
Many cybersecurity positions provide lucrative salaries. The BLS reports that experts in this field earn an average salary of $102,600, but the top 10% of earners make more than $165,920 annually. If you want to enter an in-demand and typically well-paying industry, cybersecurity could be a great choice. 
Launch Your Cybersecurity Career 
Ready to enter a career in cybersecurity? There are many avenues to start working in this rapidly growing field. Some aspiring cybersecurity professionals choose to enroll in a relevant bachelor's or master's degree program. You could also obtain a cybersecurity certification or use online resources to develop skills like structured query language. 
Internships are an effective way to experience the varying jobs in cybersecurity. The Washington Center's Cybersecurity Accelerator Program allows students from all backgrounds to participate in a remote "micro-internship." The program welcomes students from technical and non-technical backgrounds, and you will earn a financial stipend after completing your internship. If you're "cyber curious," securing an internship can be a great way to explore career options and learn more about this highly rewarding industry.
About the Author

Follow on Twitter Visit Website More Content by The Washington Center