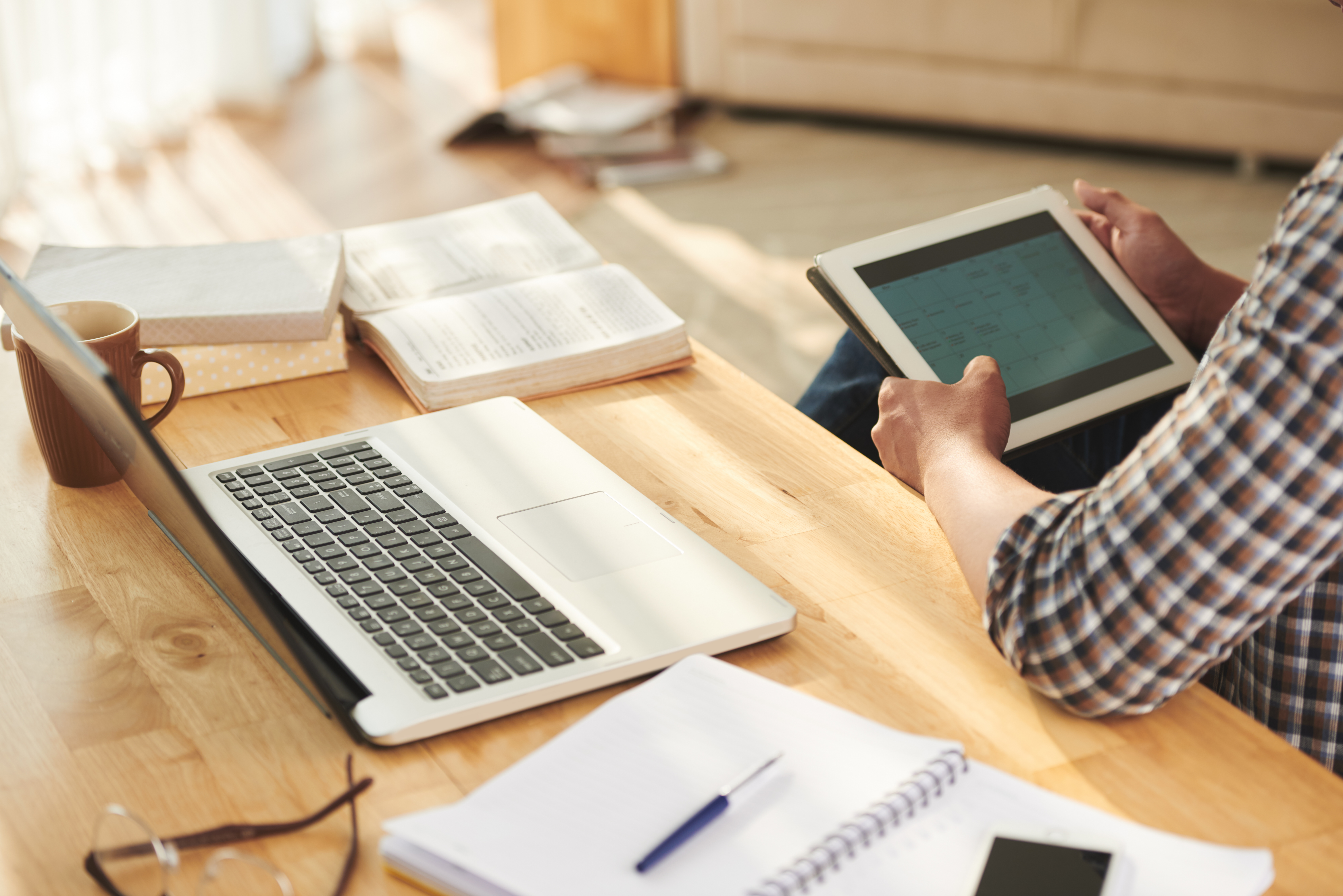 Special program re-engages professional opportunities that could have been lost to COVID-19
WASHINGTON, D.C. — Summer has become intern season in D.C. Travel restrictions and mandated social distancing for offices throughout the area jeopardized the internship plans students had envisioned for months, possibly years. Professional experience, business-world contacts and invaluable workplace skills teetered just out of their grasp. In this time of uncertainty, The Washington Center for Internships and Academic Seminars (TWC) will launch the Summer 2020 Virtual Internship Program (June 1st-July 31st).
Drawing upon its recent experience of moving over 300 students in the Spring 2020 cohort from in-person experiences to virtual internships, along with 45 years of adapting to address student, university and employer needs, TWC's Virtual Internship Program is a valuable alternative for students who want to acquire professional experience yet do not have the option of traveling this summer.
While not equal to an in-person professional semester, the Virtual Internship Program will still offer value for students eager to lay the foundations to their careers with an internship, professional development training, mentoring and one-on-one career advising, all from the safety of their homes. Kelsey Ballard, a TWC Spring student whose internship with the Washington Performing Arts went remote in March, shared her experience as a virtual intern:
"It was a big change from interning for three weeks in D.C., to then doing it in my parents' house. However, there's still a lot to be gained and I feel like I'm learning every day what it's like to be in the workplace, including thinking outside the box and being flexible about doing my work differently. Interning remotely means a lot more independence in my tasks and how I'm doing them. It has been an opportunity to grow, learn time management and keep myself accountable.
My site, Washington Performing Arts, has been awesome throughout the virtual internship. We have team check-ins every other day during the week to touch base and see each other. I'm included in all-staff meetings and we do a virtual Zoom lunch once a week, which is super fun. To remedy not having my supervisor sitting 10 feet away from me, where if I had a question I could just pop over to her desk and get an answer right back, she and I text now and have a Zoom check-in once or twice a week. It's just a different way to communicate and every day I'm learning to adapt to those different situations and that will help me long-term."
Necessity is the mother of invention
Many colleges and universities have begun to re-evaluate or are in the process of canceling school-endorsed in-person summer experiences. TWC meanwhile has built a unique program to afford students, particularly seniors, the opportunity to acquire the firsthand experience that enables them to launch their careers.
Virtual Internship: Students intern 20-25 hours per week with one of TWC's vetted internship partners, and have a dedicated internship supervisor who will onboard and guide them throughout the term.
Career Readiness: Students participate in virtual sessions with professionals that help them prepare for a career. TWC will offer an array of workshops (resume writing, interview preparation, branding, LinkedIn fundamentals), career coaching, networking and expert panels. Additional topics relevant to today, such as graduating in the time of COVID-19, financial literacy during an unstable economy and managing anxiety in the workplace, will be covered.
Academic Course: One night a week students will take part in a course designed to guide students through reflection on an academic area or topic. The course may fulfill a major requirement or provide an opportunity to experience a subject only available to them here.
Program Support: Students work closely with a Pre-Arrival Advisor, Internship Supervisor and Career Advisor to set up and assist throughout the experience.
Experience Assessment: The Internship Supervisor, supported by the Career Advisor, conducts a virtual orientation, mid-term site visit and a final skills evaluation.
The higher education and intern worlds may have been upended before our eyes this spring by COVID-19, but TWC is committed to continue serving students, and its partners, during this tumultuous, unprecedented, workplace re-defining moment. The Virtual Internship Program affords students the opportunity to earn credits, gain experience and learn the skills that will enable them to adapt, grow and excel in the future workforce that lies ahead.
To learn more about the Summer 2020 Virtual Internship Program please visit twc.edu/programs/summer-2020 or email info@twc.edu.
About the Author

Follow on Twitter Visit Website More Content by The Washington Center