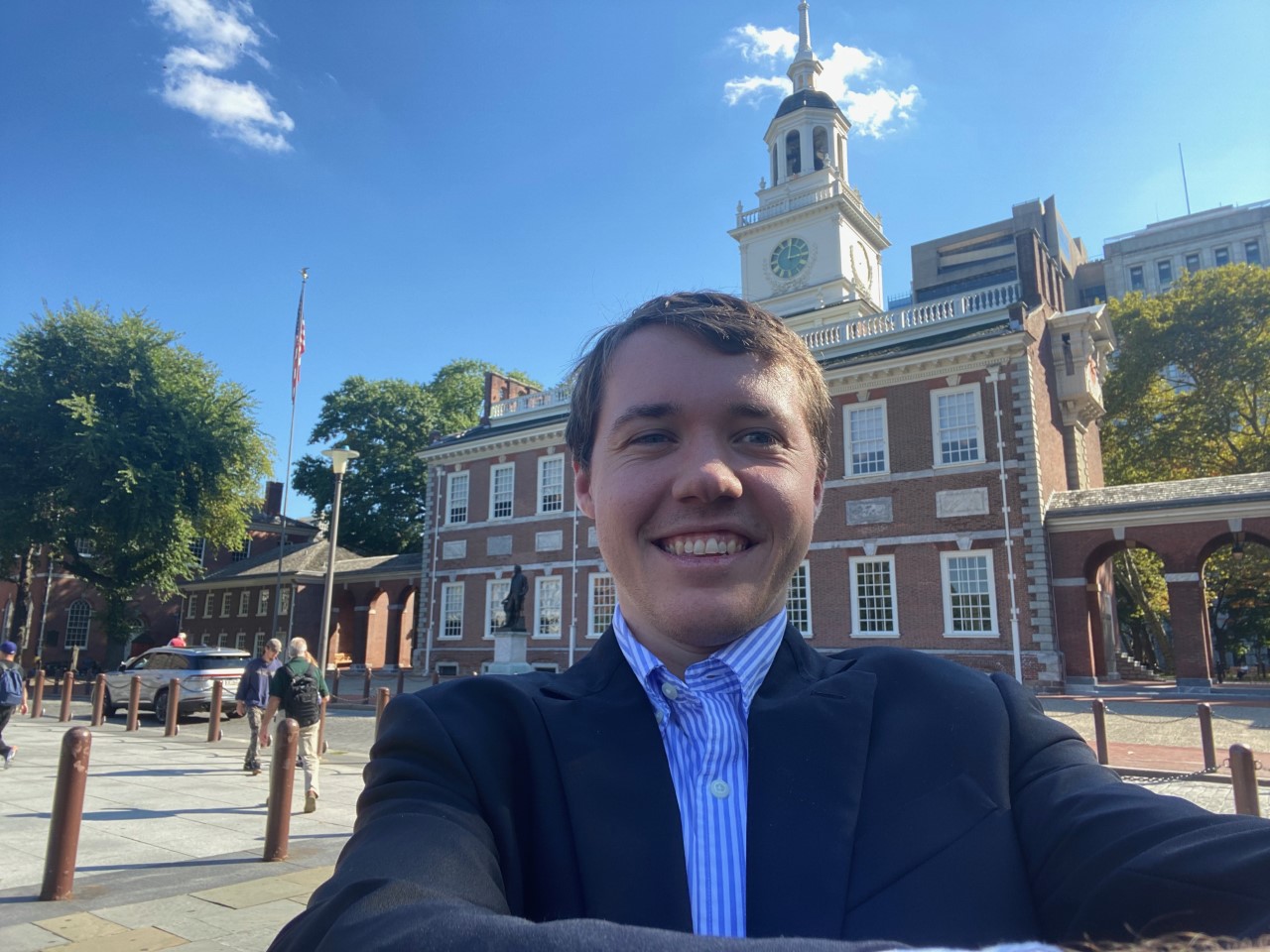 Florida Atlantic University student Jake Walsh spent a summer interning with the Bipartisan Policy Center. It was through this life-changing experience that he was able to acquire professional growth and improve his skills in preparation for entering the political sphere.
Where are you interning and what are some of your responsibilities there?
I am interning with the Bipartisan Policy Center (BPC). As research assistant to Dr. Tevi Troy and the BPC's Presidential Leadership Initiative, my primary responsibilities include conducting targeted research into the various historical aspects of the United States presidency and copy-editing and fact-checking articles prior to submission for publication.
Tell us about a project you worked on during your internship that was your favorite, the most challenging, or the most exciting.
My most challenging, but yet, most rewarding, project was helping my internship supervisor, Dr. Troy, complete the manuscript for his forthcoming book on the modern American presidency. The book is a compilation of a variety of essays from different writers on a wide array of subjects relating to the executive branch, and coordinating with each to synthesize the project into a coherent work was extraordinarily gratifying.
I absolutely have expanded my professional network during my time at The Washington Center in our nation's capital.

Jake Walsh, Bipartisan Policy Center intern.
How have you expanded your professional network during your time with TWC?
I absolutely have expanded my professional network during my time at The Washington Center in our nation's capital. Among the interesting events I have been privileged to attend include an alumni dinner with the American Enterprise Institute and leadership training at the Ronald Reagan Presidential Library. I could not have done these things without the connections I made at my internship that I found through this wonderful program. In addition, I have undoubtedly made new personal friends that I am thankful for and look forward to staying in touch with.
How has this experience impacted your career goals?
This experience has impacted my career goals positively by allowing me to participate in an internship that has engaged my professional and academic interest in history and improved my skills in my desired career field of politics. I have benefitted individually and collectively from the evening course and career readiness programming by enhancing my ability to multitask and becoming acquainted with best practices in discerning my professional pathway.
What advice do you have for students considering an internship with TWC?
To students considering TWC, I would say this is a tremendous opportunity and experience to learn about yourself and what it is you may want to pursue following your academic career. An internship like this in Washington, D.C. will demonstrate your capability to yourself and many potential employers.
What was your proudest accomplishment during your TWC experience?
My proudest accomplishment this semester is the sense of fulfillment I've gained for the work I have done and the growth I have undergone because of this experience. I came to TWC anxious about how I might handle this undertaking, but I am thankful to leave possessing a determination to use the attributes I have acquired to make a difference where my journey takes me.
Let The Washington Center Help
Internships are one of the best ways to learn more about your industry, get hands-on experience under your belt and build a well-rounded skill set. As part of our Academic Internship Program, we partner with hundreds of internship sites around the country, and will work closely with you to find the internship that best aligns with your career goals and interests.
Learn more about the Academic Internship Program.
About the Author

Follow on Twitter Visit Website More Content by The Washington Center