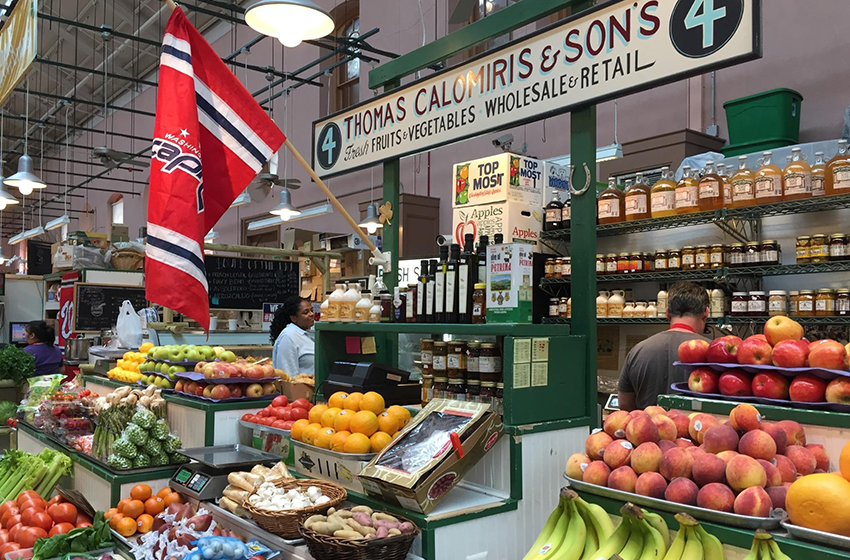 DC has two very famous food markets, Union Market and Eastern Market, but which one is better for a D.C. intern on a budget? I spent the day going to both to answer that question.
Eastern Market
Established: 1871
Neighborhood: Capitol Hill
Metro Stop: Eastern Market
Eastern Market is the go-to for specialty groceries. You can find stalls specializing in cheese, fish, meat, and produce. On the weekends, there are even more options outdoors. It's a fantastic place to go grocery shopping if you are looking for high quality, fresh ingredients sold by salespeople who are very knowledgeable about their product. The first thing I did at Eastern Market was to scope out my lunch options.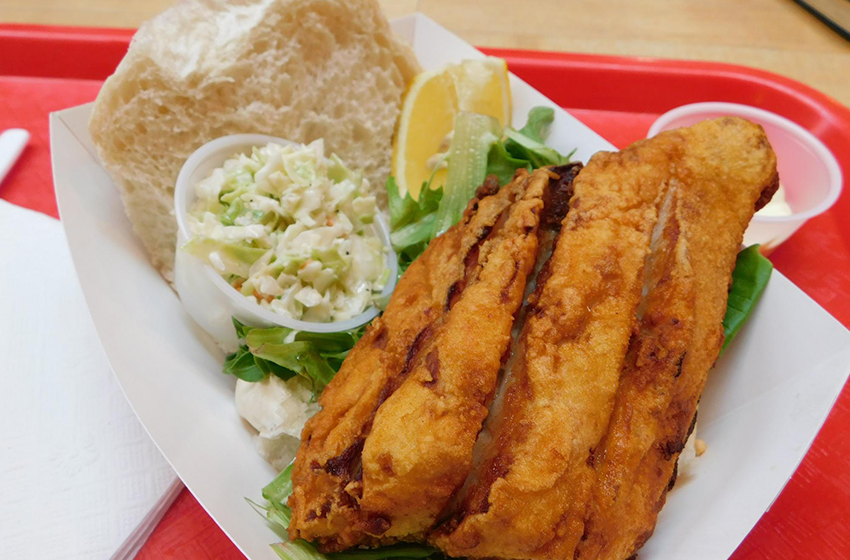 I first considered Fine Sweet Shoppe, which has an array of sandwiches named after presidents such as, the Roosevelt Ruben ($5 excluding tax) or the Jefferson (a bagel with hummus for $3.50). I opted for Market Lunch, recommended to me by a local, which is famous for pancakes in the morning and for crab cakes at lunch time. Market Lunch also lists fish of the day, which come fresh caught. The only drawback is that it is a little expensive, with a crab cake sandwich running for $12.95.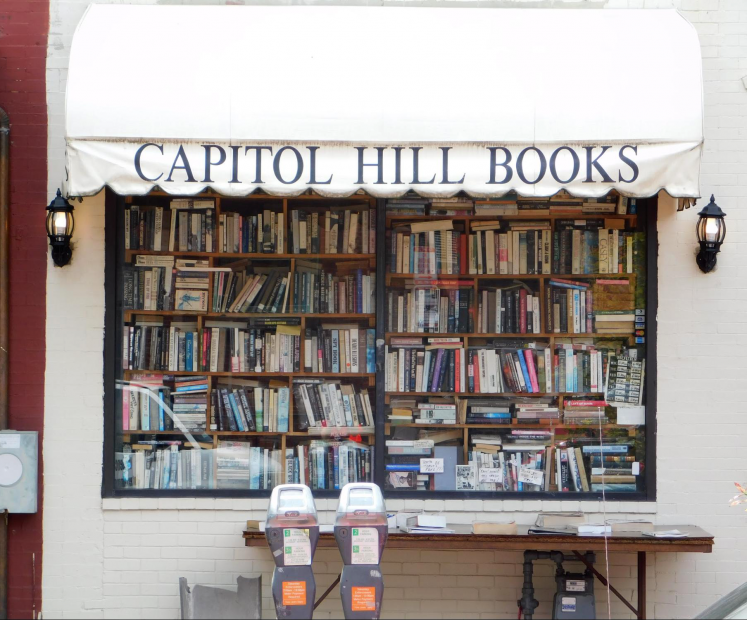 The nice thing about Eastern Market is that the surrounding neighborhood is lively. There are several cute shops and restaurants waiting to be explored. My personal favorite is Capitol Hill Books, which sits right across the street from the market. They hang up goofy signs all around the store proclaiming things such as "Ron Dies" in a "spoiler" for Harry Potter and naming a section of memoirs by the likes of Sarah Palin "The Wacko Stacko- Now with more wacko."
Union Market
Established: 1931
Neighborhood: NOMA
Metro Stop: NOMA/Gallaudet U (Same as TWC Housing)
For dinner I made my way to Union Market, which is walkable from TWC's Residential and Academic Facility. Even on a Wednesday night, the market was hopping with students and families -- gathering outside, eating at the picnic tables, and playing Ping-Pong.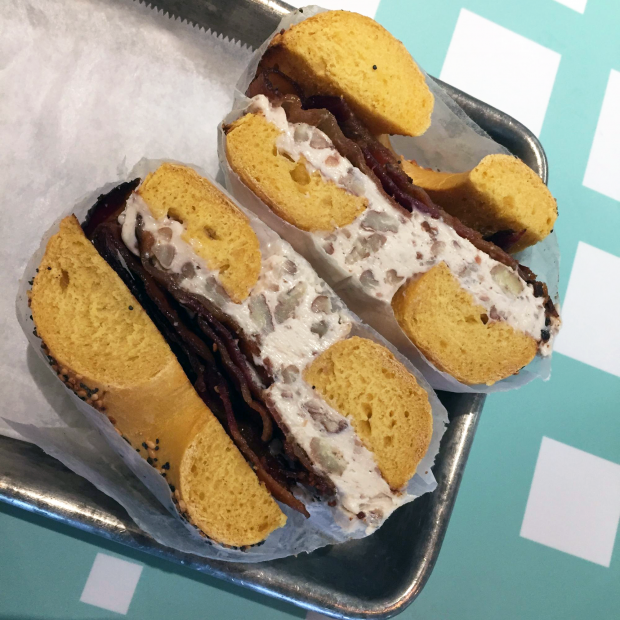 Union Market has a lot more prepared food choices than Eastern Market and it was hard to pick just one dinner option. I settled on Buffalo Bergen, which sells cocktails and bagels. The latter has fantastical names like "The Second Coming of Cheesus" (a grilled cheese) and "The Original Sinner" (cream cheese, capers, onion, lox & bacon)
I settled for the "Rude Socialist" (bacon and maple pecan cream cheese) for $6.75 and wasn't disappointed. After dinner, I checked out a few of the retail shops selling shoes, books and other products.
The Verdict
Between the two markets, it's hard to pick a winner. For grocery shopping, I'd prefer the fresh selection at Eastern Market, but for prepared food Union Market has more options. The neighborhood around Eastern Market is very charming during the day, but Union Market stays open (and busy) later at night.
My suggestion for your semester in DC? You have to try both and judge for yourself.
About the Author

More Content by Nicole Teufel