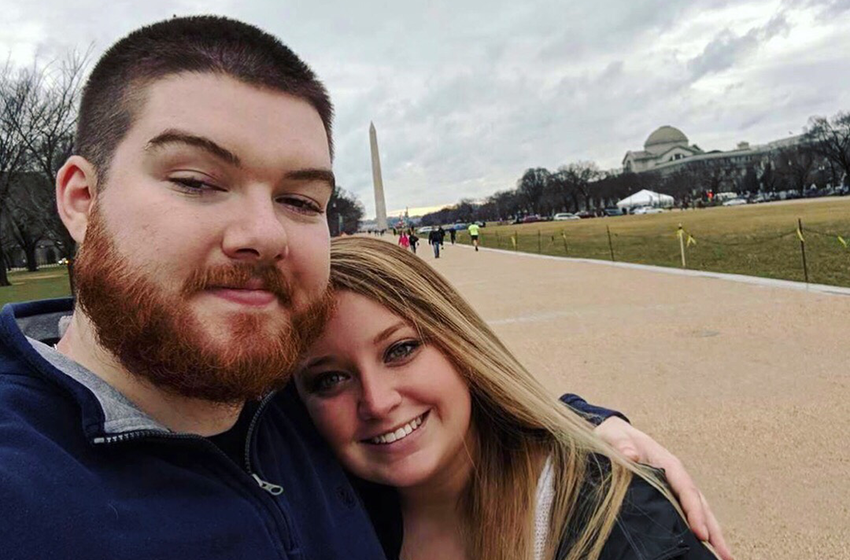 My 22nd birthday was relatively uneventful. I'll admit I was a little lonely, but fortunately I only had to wait until the weekend to get some company.
Luckily for me (and possibly you), The Washington Center allows you to host guests! An overnight guest can stay for three consecutive nights. You just have to register them on the Student Portal and check them in when they get here. They get a guest pass that they show the concierge and security guard when they walk in, just like you do with your student ID.
My boyfriend flew in from Syracuse, New York to visit me for the weekend. I was so excited to see him that I had to keep myself busy, which is not hard to do in D.C.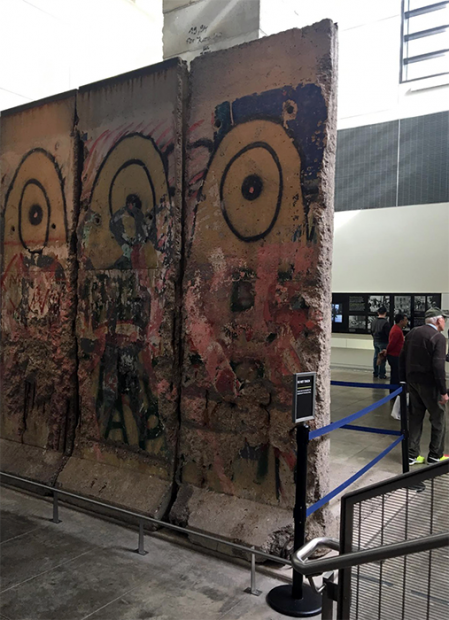 Part of the requirements for my evening class was a trip to the Newseum. There are tons of free museums in D.C., but sadly this is not one of them. You can buy tickets online at a slight discount and a visit will cost you about $25.
The Newseum is HUGE. I'm talking six stories tall huge. It has an observation deck on the top floor, part of the Berlin Wall on the bottom floor and tons of interesting newspaper articles, facts and videos throughout the building.
After spending a few hours looking around, I hopped on the metro and went to the Ronald Reagan Airport. After he arrived, we took the metro back to the RAF and went straight to bed; we had both had a long day.
On Saturday, the weather was not great. It rained most of the day so it put a damper on our plans. We slept in and watched some of the Olympics. In the evening, we headed to one of my favorite restaurants in D.C.: Capitol City Brewing Co. (Pro tip: I highly recommend the buffalo chicken pizza. YUM!). After dinner, we went to an Irish Pub and enjoyed the live band that was playing. And before we knew it, it was time to head home and get some sleep.
He had a late flight on Sunday night, so we had the whole day to explore the city. I took him on my morning commute (sympathy points were indeed awarded) and we ate at a restaurant a few buildings down from my office.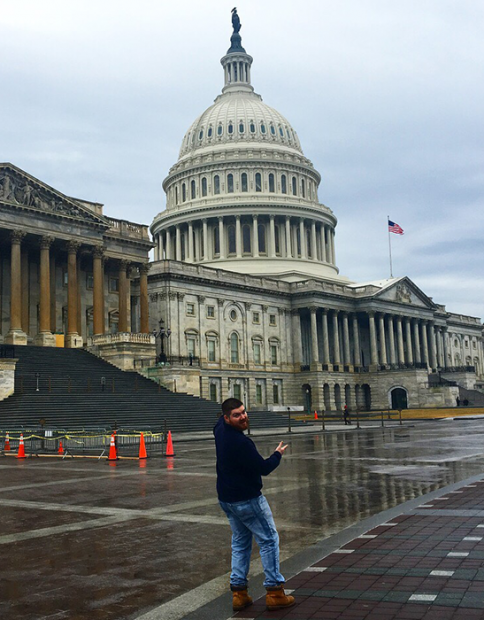 I work just a few blocks from the Capitol Building and the Supreme Court, so after we finished eating we wandered up to the Capitol. We ended up checking out some of the free museums. (Hey, we're college kids on a budget here!) We made it to the United States Botanic Garden, The Air and Space Museum and The American Indian Museum. It was a pretty nice day so we got ice cream, too.
By the time we had done all these things, it was time to head back to the RAF, pack up and head to the airport!
So, my first suggestion: If you have a guest that has the time and money to burn, clear it with your roomates first, then invite them! There is no shortage of museums, tourist sites, restaurants, sporting events or nightlife to show them while they're here.
My second suggestion: Seeing your friends or significant other from back home for the weekend may be just the pick-me-up you need.
About the Author

More Content by Taylor Raga