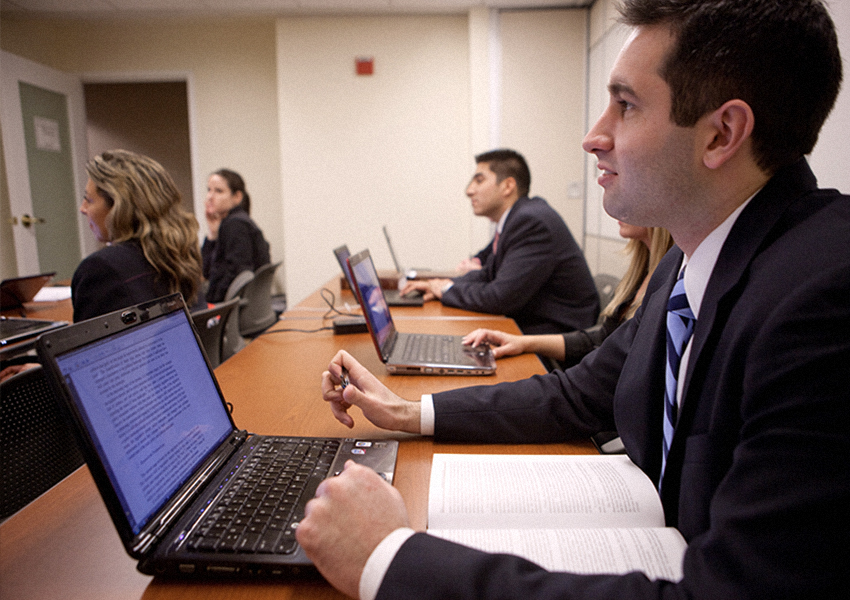 TWC's evening classes are not just opportunities to study different topics of interests, but for students to understand how the components of these courses can ultimately shape any future career.
Being able to handle real-time stress and reporting to save a company's reputation is an advantageous talent to possess.

Lauren E. Munroe, Spring 2019 intern at the D.C. Bar Foundation.
Once you understand the concepts of your chosen class, you'll be able to add those skills to your resume, which will help give you an edge when it comes to your future career!
Interns at The Washington Center are allowed to choose one course of any topic that is offered (but when choosing your evening course, hurry; you might miss getting your first choice due to that course's popularity!). What is interesting to note with the evening classes offered at The Washington Center is that interns are not forced to take courses that only pertain to their major.
Evening courses occur once a week for three hours (day and length of the evening course is set by the course instructor to make sure interns will get their full college or university credit). Some of the evening courses offered this semester included Research & Writing: Contemporary Methods and Skills, U.S. Foreign Policy, The First Amendment, Media Management, Issues in Science Policy and many more!

Just what are the benefits of an evening course?
With evening courses, interns get a chance to:
Step out of their comfort zone. Interns taking a course that is not familiar to them can help broaden their knowledge of a new topic.
Network with professors who are experts within their field of study.
Engage in debate with fellow interns.
Exposure to sometimes controversial material that force an intern to measure one's own opinions and the opinions of others.
I have the pleasure of taking the Crisis Communications course every Wednesday from 6:30 p.m. - 9:30 p.m. after completing a full, 9-to-5 schedule at my internship. This course focuses on the volatile nature of social media and the challenges companies face when social media attacks. Ultimately, I want to pursue a career in publishing. Thanks to the experiences gained from my Crisis Communications course, I'll be more aware of possible crises that may arise when working with a sensitive project or content leaks.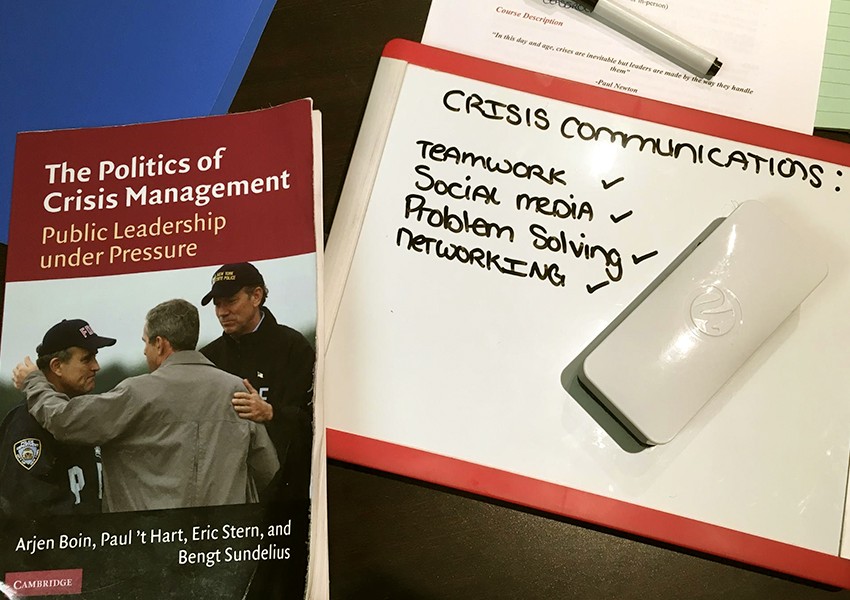 My fellow intern, Courtney Taylor, a senior who is a journalism and public relations major, likes the Crisis Communications course because it has given her a chance to take a course that she was not able to take at her university. It also has given her much insight on what a person would have to handle if they were to enter this lucrative career field.

When it comes to the evening course you choose during your internship with The Washington Center, make sure you try your very best to gain as much knowledge as possible. You never know when you might need those crucial skills within your career or even everyday life!
Happy Studying!
About the Author

More Content by Lauren E. Munroe