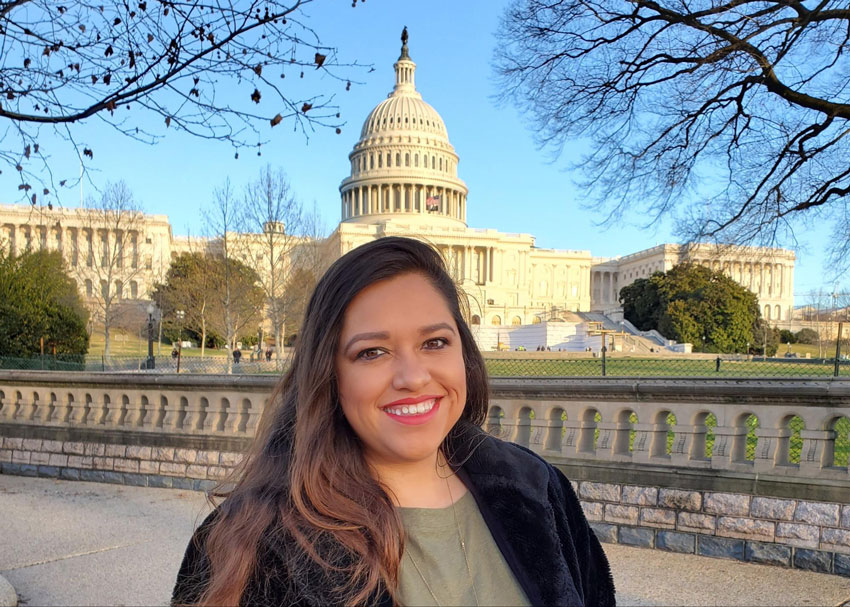 Mireya Cabrera shares what a typical day is like as an intern on the Communications Team at Global Ties U.S., a nonprofit partner of the U.S. Department of State.
This content was originally published on The Washington Center's Instagram account and has been edited for length and clarity.
Good morning everyone! My name is Mireya Cabrera. I was born in Mexico but consider myself a world citizen. I have a Bachelor's Degree in Communication Sciences from The Benemérita Universidad Autónoma de Puebla (it's the oldest and largest university in Puebla, Mexico). My main passions are Politics, International Affairs and Diplomacy.
Thanks to the government of Hidalgo, Mexico, this semester I am a part of the Communications Team at Global Ties U.S., a non-profit organization which works to promote public diplomacy in the U.S. as a partner of the U.S. Department of State.
Today I'll be taking over The Washington Center (TWC) Instagram account to show you a little bit of my everyday life living in Washington D.C. and being a part of the TWC family!
My day usually starts at around 7 in the morning. By 8, I'm ready to have breakfast (today it's yogurt parfait with sliced apples and some hot tea ☕) and get dressed for the day!
Since I'm always running on a schedule, having my Fitbit is really important to me — it definitely makes it easier to always know what the time is! I also always bring my agenda with me everywhere I go, because it helps me to not forget everything I need to do each day.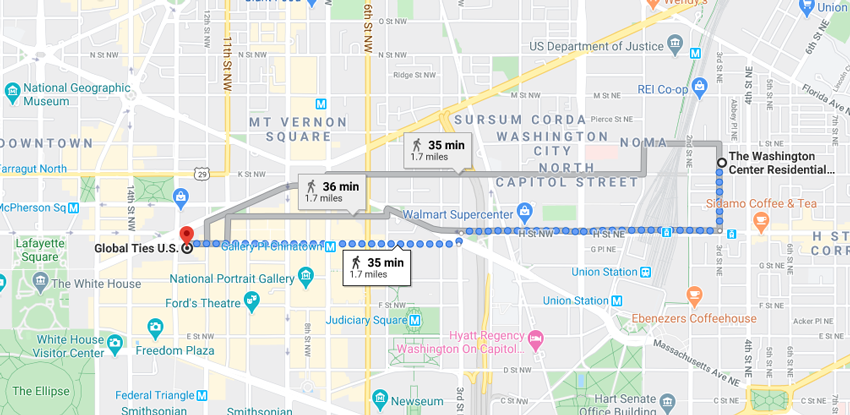 I like to walk to work because it saves money and helps keep me active (it's great how D.C. is so walkable)...but we're not going to walk today, since it's raining ☔ On the plus side, the nearest metro stop is just a short walk away from TWC housing. What's cool is that I get to work only a few blocks away from the White House!
After getting into the office, I start working on making updates to the Global Ties U.S. website. One thing that's helped me at my internship is taking as many notes as I can — it's key to continuous learning and improvement!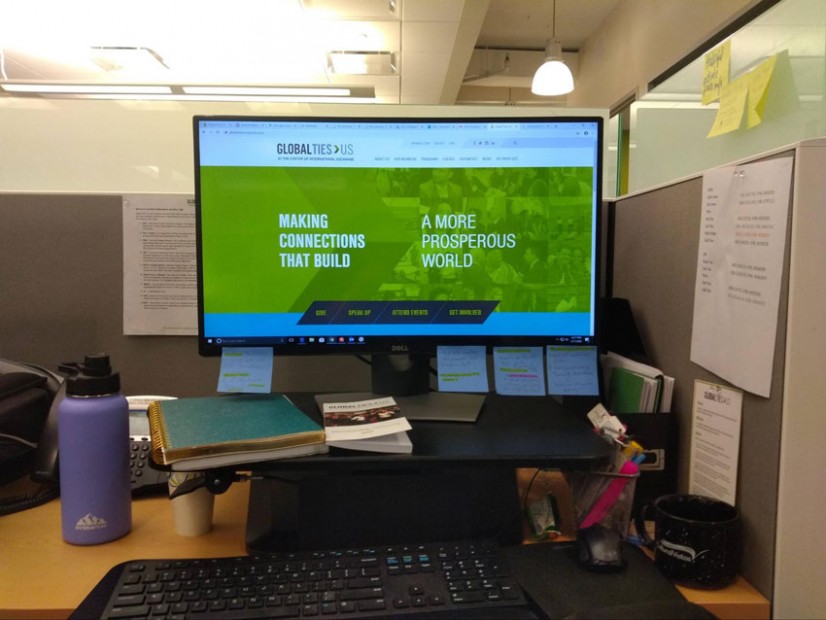 The morning flies by and soon it's time for lunch; to save money (and because it's healthier), I typically bring my own lunch. Afterwards, my afternoon is spent on an online workshop about project management. One thing that I really appreciate about my internship site is that they provide interns with professional development opportunities and a platform for continuous learning.
One of the best things about living in Washington, D.C. is that we always have many free and interesting events about different topics — at any one time, there's always a lot of things going on in D.C., so no matter what you're interested in, there's something for you to enjoy here! After work today, I'll be attending a reception hosted by the Women in Migration Network. I check online and see it's only 10 minutes away by walking (it's great how D.C. is so walkable!)
And in case you want more things to do, the TWC Community Services Team is always creating events, such as the upcoming Global Festival, a celebration of the diverse students living and working in D.C. each semester!
After the networking event, I'm back at the RAF. It's been a long day, so I'm definitely feeling tired, but my day is not yet over — tonight, I'm getting a workout in at the fitness center. My advice: Remember to take care of yourself! Being an intern in D.C. can be overwhelming, so make sure to take time each day just for yourself. Even though it's been a long day and I want nothing more than to head to bed, I still want to make time to take care of myself, which is why I'm squeezing in a late-night workout.
But before I do that, here's a quick tour of some of the amenities that TWC offers as part of its housing facility: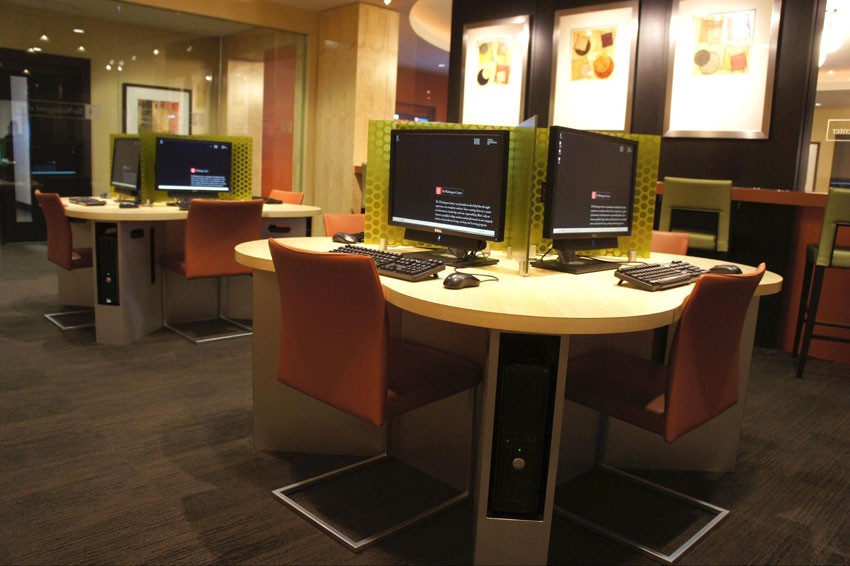 A computer lab where you can go online and print materials, either for your internship or for your evening course.
This is the lounge area, which connects everything at the lower level, including the classrooms, the computer lab, the fitness center and the Housing and Community Life office. Right now, since it's late at night and most people are in bed, it's very quiet.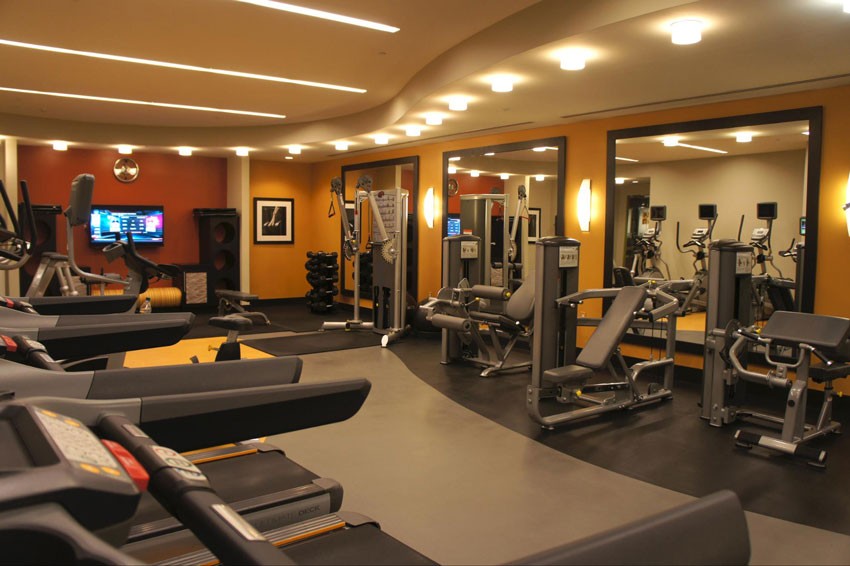 And of course, here's the fitness center!
As my takeover for the day nears its end, here are my tips for a successful internship in Washington, D.C.:
Be organized
Be proactive
Ask every time you have questions or doubt
Don't be shy
Make new connections
Be thankful for everything and to everyone
Make time for yourself
Be open to learning
Attend as many events as possible
Make the most of D.C. — visit every museum, monument and historical site
Certainly one of the best things about being a part of this experience is the opportunity to live in one of the most international cities in the world and make friends from different parts of the globe.
And remember, always believe in yourself and follow your dreams because nothing is impossible if we do our best. Dreams are meant to be real!
---
As a college student, you have questions — What should I do with my major? Should I go to grad school? How do I get ahead and get a job after graduation? Thankfully, we've got answers. Sign up to learn more about how a professional semester experience in Washington, D.C. can help you figure out the right career path for you.
---
About the Author

Follow on Twitter Visit Website More Content by The Washington Center