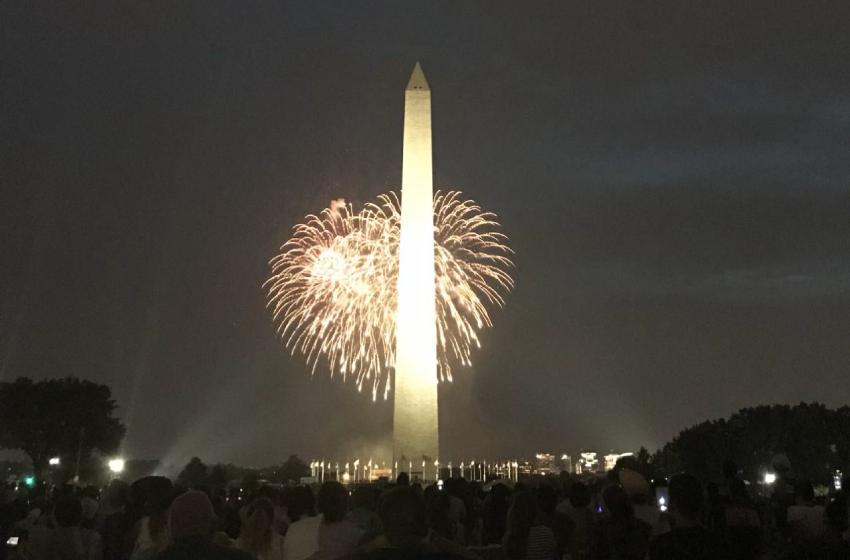 Interning full time, taking an evening course, attending the LEAD colloquium and still making time for networking events and experiencing D.C. is exactly as stressful as it sounds.
Monday:
Monday is my longest day of the week, by far. Typically, I make a quick breakfast, like cereal and milk, before ironing my clothes for work. I don't like spending a lot of time getting ready, especially on Mondays, so for me it's a matter of re-styling my hair, washing my face, brushing my teeth and throwing on a button-down and slacks as quickly as possible (I'd like to think I have my morning routine down in record time). I have to be at work by 10:00 a.m. so I usually aim to leave at 9:15 a.m., which gives me just enough time to get on the Metro and arrive to work with about 10-15 minutes to spare.
After work, I usually bike or walk home. One of my favorite things about living in D.C. is all the different transportation options. Personally, I love using Capital Bikeshare because it's affordable and super convenient. All you have to do is download the app, and you can grab a bike from any one of their many locations around the city- and it's yours for as long as you want!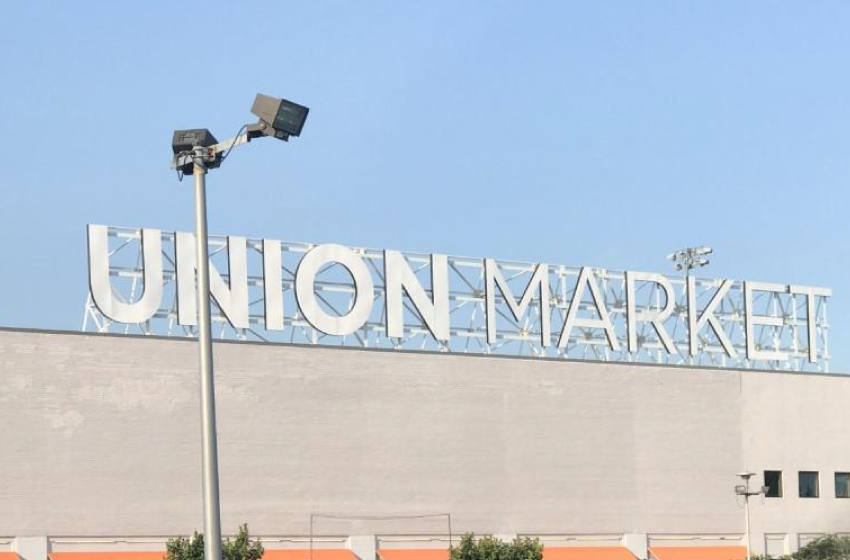 Monday is also the day I have my evening course. By the time I get home and change quickly while I eat something, I have about 30 minutes or so to get my life together and make it downstairs to the classroom. This summer I'm taking "Campaigning for a Cause: How Advocacy Groups Change the World." In this course, we explore the different components of cause campaigning, how they're successful or unsuccessful, as well as focusing on the role of social media in these campaigns. After class, I am usually ready to go to bed, so I head back up to my apartment and get ready for the next day.
Tuesday:
Tuesday I spent a large chunk of my day in a meeting, brainstorming ideas for a new project we're starting that highlights Diversity, Equity and Inclusion (DEI) in the education field. The nonprofit organization I'm interning at focuses on educator prep, which is a simple concept, but one that a lot of people don't think about. Unlike other hands-on careers like physical therapy or dentistry, there aren't requirements for clinical-style prep programs. I think education is one of the greatest tools we can use to lift people out of poverty but it isn't successful if we aren't arming our teachers with the resources needed to succeed and one of those really important resources is teacher prep programs.
Part of what my organization does is advocate for federal funding of these programs and help connect their members to these resources. Our organization already has a lot of DEI practices in place. We are now organizing all of these into one accessible location. I'm a member of the marketing and communications team where we focus on messaging, wording and making sure our narrative is consistent throughout the company, whether that be internal materials, information on our website or media we share on our social networks.
Wednesday: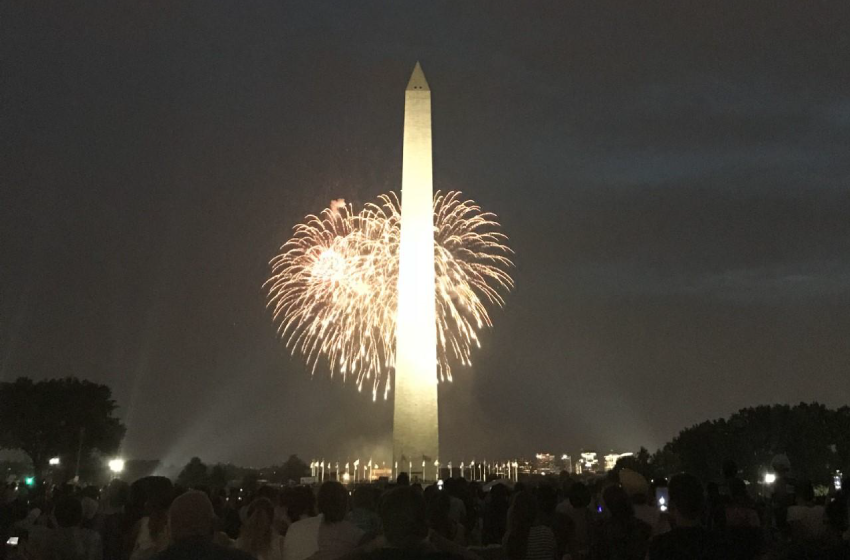 This Wednesday was the Fourth of July and I had the day off from work. It was really hard deciding what to do on this day. Many people advised against going to the National Mall because it was going to be packed. Others recommended finding a rooftop bar, while some suggested buying tickets to a closed event to ensure a spot to watch the fireworks. I ended up sort of playing the day by ear. I met up with some of my friends for lunch at "B" in Penn Station. "B" serves burgers and has an extensive list of bourbons as well as typical bar-style fare. After we ate, we decided to check out the National Archives, as none of us had been before.
With many tourists waiting to check out the original copy of the Declaration of Independence, the line was literally down the block. Thankfully, one of our fellow interns (who happens to work at the Archives) was there that day and let us in through the back and gave us a little tour. Following the Archives, we walked over to the Smithsonian Folklife Festival, which featured live music, food and clothing from Armenia and Catalonia. I eventually got tired and knew I needed to take a break before continuing my day. I went back home to the RAF (Residential and Academic Facility) and took a power nap. I then got ready to meet my friends at a bar before we planned to end our Fourth at the National Mall to watch the fireworks.
Seeing the sky light up with fireworks, being at the National Mall with some of my closest friends I've made this summer, was truly magical and an experience I'll never forget. Overall, it was a very picturesque and memorable Independence Day, filled with fun, food, and friends - I couldn't have asked for more.
Thursday: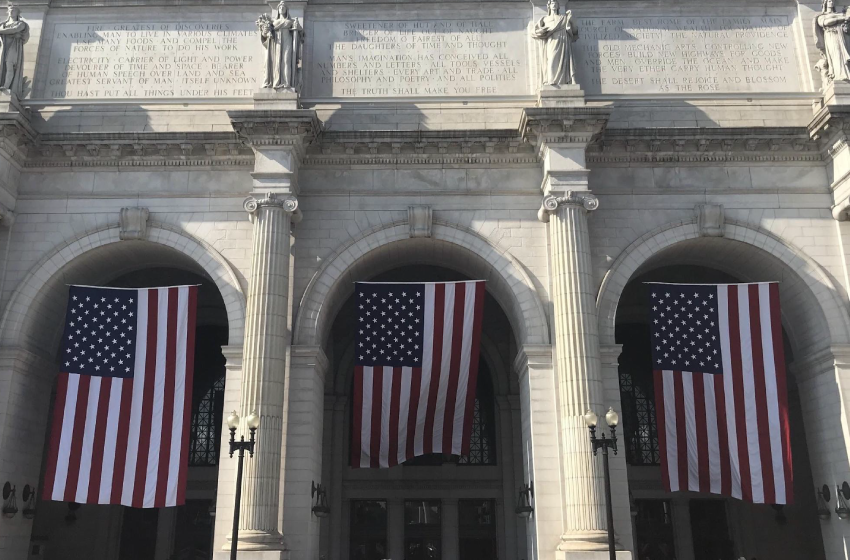 Thursday was a bit different. My school, Florida International University, had a tour scheduled for us at the Supreme Court, so I started my day off there. A little tip for all of you prospective interns: don't be afraid to ask to come into work late or miss a day if there's an event you absolutely want to attend. Most employers in D.C. realize that interning here isn't only about work experience, it's about life experience as well, which includes things like networking events, going to museums and, hey, even protests. After the tour, my friends and I grabbed a quick bite to eat at Starbucks and went our separate ways to go to work.
Work was interesting because half of the office was essentially still on vacation and it wasn't really a crazy busy day. I left around 4:00 p.m and headed back to the RAF. Me and my friends have a tradition on Thursdays: there's a bar not too far from the RAF that hosts a weekly Intern Night. Interns from all over the city are encouraged to come out, network and enjoy specials on drinks and food. When I tell you this place is a hole-in-the-wall, I am not kidding you. It's almost impossible to find. We usually meet up at someone's apartment to hang out for a bit and then walk to the bar. The owner is super cool and makes you feel right at home, plus it's in walking distance. It's perfect!
Friday:
Friday is our LEAD colloquium day. The point of LEAD is to work on our professional development. Some weeks we do hands-on exercises, other times we have guest speakers and panels or, like this Friday, we just worked on our résumés. TWC had professionals come in, review and help us correct and improve our résumés. Up until this day, I never knew there could be so much wrong with mine! After spending over 30 minutes on specifics, we went over formatting, font size, what to include and what not to include. Overall, I came out feeling a lot more confident with my résumé and the way I was going to present it going forward.
That's what I love about these LEAD sessions; we learn things that I can apply in real life, right away. It's stuff that can help me even while I'm at my internship. It's the little things like this, that The Washington Center offers that make a huge difference in the experience as a whole. After the session, my friends and I went to a nearby café called Ebenezer's where we enjoyed some Lavender-flavored lemonade and pastries. We worked on compiling our informational interview essays and spent the rest of the day taking pictures near the Capitol building.
D.C. is one of my favorite cities, because even when it seems like there's not much to do you can just walk around and find something. There's always an opportunity to meet someone new, learn something or see things from a different perspective.
About the Author

More Content by Samuel Santos