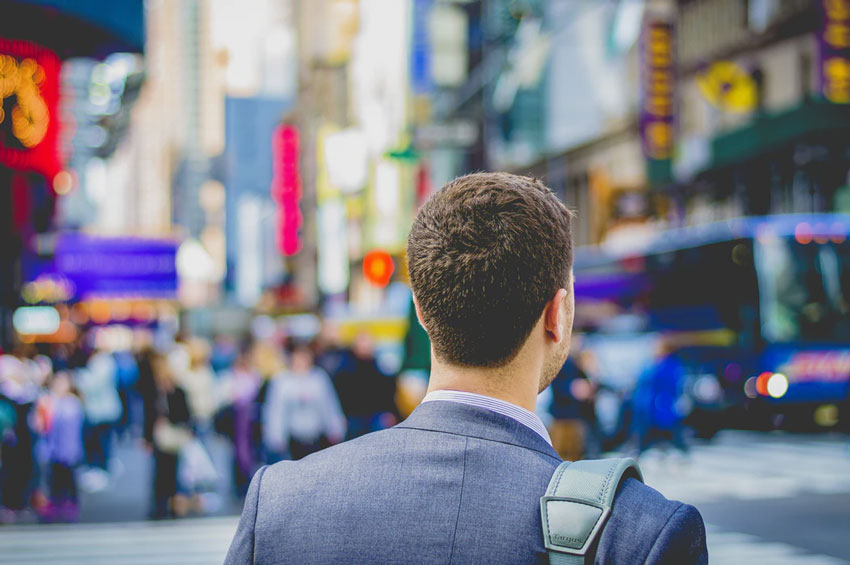 An internship is the best way for college students to get real-world work experience and figure out the right career path for them.
Not only do internships help you better understand what you're good at and what gets you excited, they also help you weed out job prospects that don't align with your goals or your values.
Throughout the semester, interns at The Washington Center (TWC) not only build their professional identity, but they also establish career goals and take concrete steps toward accomplishing them by gaining hands-on experience, building their network, and taking advantage of professional development opportunities in Washington, D.C. Every intern comes to D.C. with different backgrounds, interests, and goals. No two interns have the same career path or internship experience, so I talked to four fellow interns to get their perspectives on how their internship experience ties into their career goals.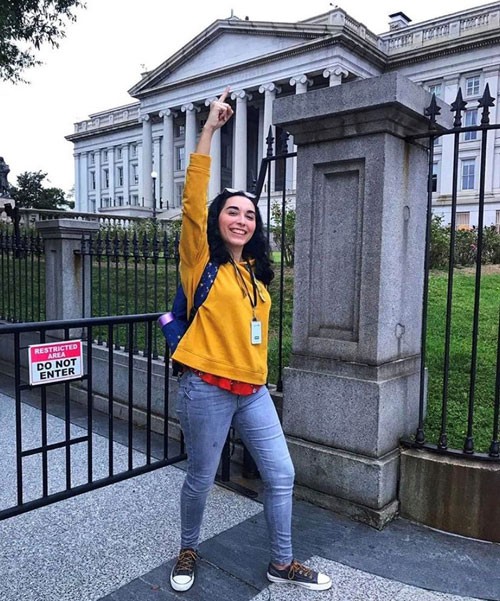 Natalia Bonilla
Natalia is a senior at the University of the Sacred Heart in Puerto Rico. Her major is public relations, and she is confident that this is the career path for her. This semester, she is interning with the public relations department of the Puerto Rico Federal Affairs Administration, which is the office of the Puerto Rican governor. Natalia is working to get as much experience as possible so she can get into a public relations graduate program. She is especially excited about the opportunity to work on projects that will benefit the island, because she has always been passionate about helping other Puerto Ricans.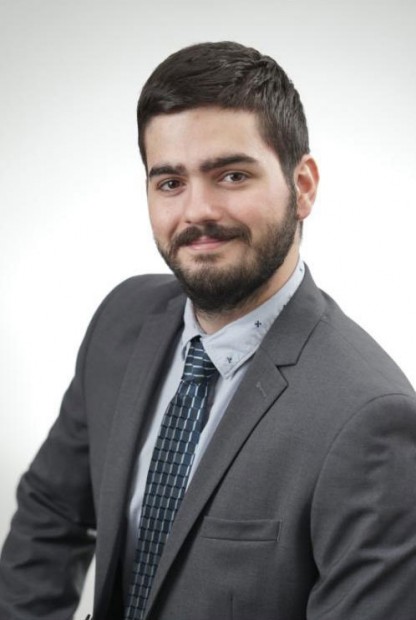 Cristian Lopez
Cristian, a senior economics major at Florida International University, is interning with the National Hispanic Caucus of State Legislators. In this role, he works with various state legislators on researching and drafting resolutions to address issues facing the Hispanic community. He is very excited about this internship because it aligns closely with his current plan of pursuing a career in policy or government relations. Not only has he gotten valuable work experience through his internship, but he has been taking advantage of the opportunities provided by TWC to learn more about what his career path could look like; he will be participating in an upcoming Extended Learning Opportunity, or ELO, to learn more about jobs in government.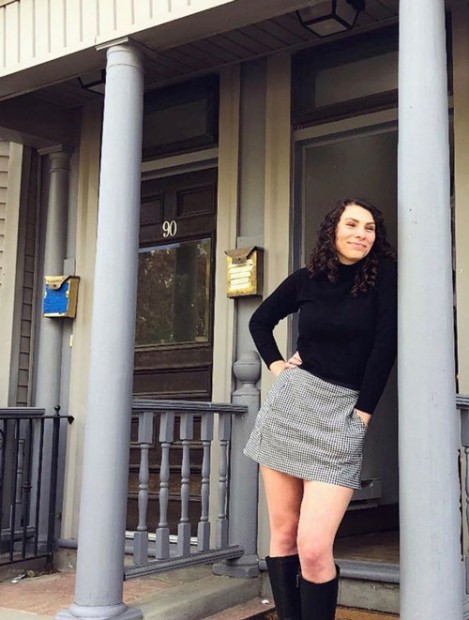 Emma Houle
Emma is a junior at Suffolk University studying government. She is pretty unsure of what she might want to do after she graduates, but at the moment she is interested in learning more about working in elections and government communications. This is why she chose an internship with Running Start, a bipartisan nonprofit aiming to recruit and support women running for public office. Emma views her internship as a way to test out a potential career field; even if she decides that this is not the field for her, she is still excited to learn more about her role in the workplace and develop her professional identity.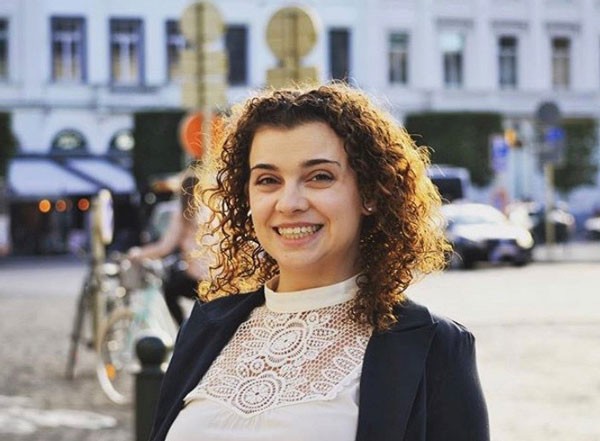 Mythea Mazzola
Mythea is a senior studying political science and business at the University of Rochester. She's spending the semester interning with the National Community Reinvestment Coalition, which promotes affordable housing, workforce development, financial literacy, and better mortgage finance policy. Mythea said that, as she sees more and more of the work of affordable housing advocates, she is becoming increasingly excited about pursuing a career in this industry. Mythea is very excited to gain experience in the affordable housing industry; even better, she is gaining incredibly valuable policy research and grant writing experience that will build her resume and make her extremely attractive to potential employers. She has also enjoyed several social events - such as happy hours, group outings, and even Zumba classes - to meet new people and expand her professional network.
As for me, I am a junior studying politics and English at Hendrix College, and I hope to go to law school after graduating. I plan on working in criminal justice reform research and advocacy. I am interning at the D.C. Bar Foundation, which provides funding, grants, and other resources to civil legal aid organizations in the District. While this internship isn't directly tied to the work I want to do, which is in criminal law, I am excited to learn about legal nonprofits and how lawyers and non-lawyers can work together to create a more just legal system overall. I have also taken advantage of other opportunities in D.C. to learn more about myself and my career goals: TWC hosts ELOs about understanding my professional strengths, connecting them to potential careers, and communicating them to employers. There is also a biweekly Intergroup Dialogue to discuss social justice issues and current events, which has helped me understand more about my place in the world and how I want to make it better.
Each of these interns has a unique set of goals and preferences. However, they all have one thing in common: they are taking steps to achieve those goals by taking advantage of their experience at TWC to build their resumes, professional networks, and professional identities.
About the Author

More Content by Lauren Porter