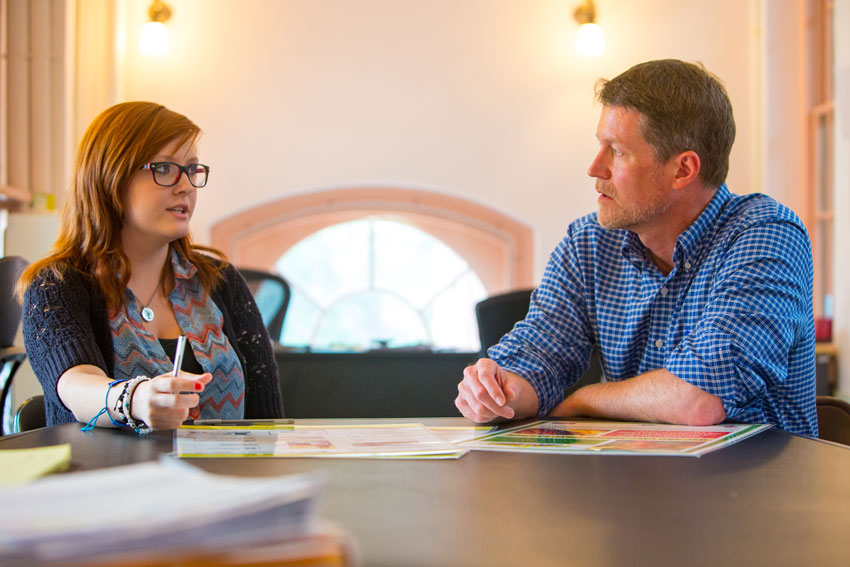 Supervisors can successfully integrate Gen Z professionals into the workforce by adapting their communication style.
Gen Z has aged into the professional world. They join Baby Boomers, Gen X and Millennials in a multi-generational workforce with vastness likely unseen since our hunter-gatherer days. Their inclusion adds yet another professional approach — to tasks, collaboration, feedback, and more — unique to the group.
While decades of employment have established some generations' approach, each new group upends talent professionals' conventional wisdom on preferences in recruitment, management and evaluation. Just when we had figured out the best way to reach Millennials, Gen Z floods the professional workforce.
And the two groups are staggeringly different. Employers, career counselors and mentors must re-evaluate how to communicate everything from using slang terms such as "stans" (extremely enthusiastic) to how to deliver feedback (candidly) across this latest generational divide.
Studies show that Gen Z students believe Millennials were "coddled," and Gen Z would rather be catered to and desire critical feedback that helps them define their working lives. Gen Z also believes it works harder than Millenials, which means they are ready to hear how they impact the workforce. Here are some other notable differences between the two:
Millennials enjoy:
Words of affirmation and encouragement about their strengths
Online communication
Collaborative environments
Gen Z enjoy:
Critical feedback and straight forward dialogue
Face-to-face communication
Private workspace to focus on their own career
In short, Gen Z differs in almost every way from Millennials.
According to one study, Gen Z believes it works harder than Millennials, which means they are ready to hear how they impact the workforce.

The Workforce Institute at Kronos Incorporated, 2019
A prominent component of structuring a career journey is strengths-based conversations. It is vital for young professionals to know what their unique skills are and how they can articulate those abilities, rather than exclusively focusing on deficiencies or weaknesses. This is particularly important for recent grads who must self-advocate during interviews, and as they begin their professional career. Knowledge of their unique skill set will allow them to properly dazzle employers as well as be assigned relevant projects where they can thrive.
Due to Gen Z's preference for critical feedback, a traditional strengths-based approach does not resonate as much with their generation. This does not mean a supervisor should not utilize a strengths-based approach, but rather that they must adapt their verbiage, which can be done through three simple steps:
Tangible Examples
Relevant Action Steps
Futuristic Vision
Step #1: Tangible Examples
Gen Z wants to know how their strengths can be used through tangible examples. Given their strong desire to succeed, they would be helped by defining exactly what success means and then shown how to achieve it.
Coach them by exploring what strengths and skills were present in previous projects they excelled in, as well as previous accomplishments. This hindsight activity will allow them to see which skills brought them success, as well as help create resume bullet points and behavioral interview examples.
Step #2: Relevant Action Steps
After they've created a list of their strengths based on proven experience, it's time to put those into play with relevant action steps. Gen Z wants to know how they can change the world with their company or organization. In fact, 65% of Gen Z want to personally create something world-changing due to their innate need of finding their purpose.
Focus on how their strengths can relate to projects, and see if they can determine if that explains why they were given certain projects. For example: asked to provide additional tours as a tour guide due to their ability to relate to families and strong communication skills.
Step #3: Futuristic Vision
Now frame the conversation to focus on their strengths in relation to their future. Gen Z is looking for purpose and advancement at their companies or organizations that affect their individual career path. Discuss how they can utilize their strengths to advance the organization, how they can make a lasting impact in the company and recognize how their strengths will propel them forward.
Though Gen Z plan to stay at a company for at most three years, they seek purpose in their work at a much higher rate than previous generations. They care more about how they can leave their mark and make an impact for themselves and the workplace more so than team dynamics or salary.
Undertaking this process will allow Gen Z to tangibly realize their strengths and how they can relate to their future while building their confidence as new professionals. This method provides them with actionionable steps to move them in the right direction.
Every generation brings its own strengths to the job. Supervisors can successfully integrate Gen Z professionals into the workforce by adapting their communication style to reflection, brainstorming and a clear individualized plan. This feedback will recognize and validate Gen Z's contributions to the multi-generational workforce.
And creating such an inclusive environment will make Gen Z your biggest fans.
About the Author

More Content by Laura Koepsell