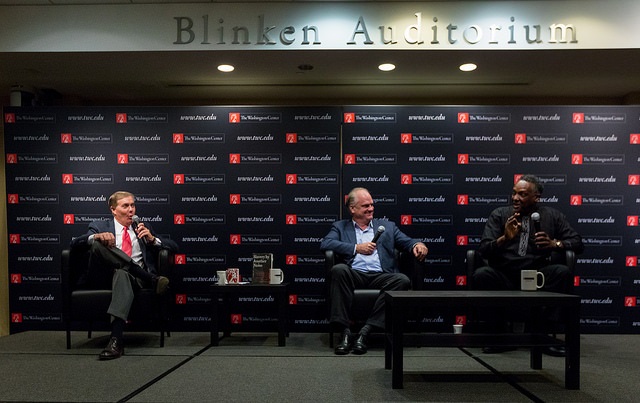 Discussions of race have often been described as "the third rail of American politics" in that those who dare to touch it often, aren't the better for it afterward. Yet the students of The Washington Center not only touched it but, for an hour and a half, delved into it during a candid discussion on what it means to be black in America in 2017.
Moderated by C-SPAN's Steve Scully, this proved to be yet another frank and engaging chapter in the ongoing Simpson-Mineta Leadership Series, featuring Howard University Associate Professor of Africana Studies Dr. Greg Carr and Wall Street Journal journalist and Pulitzer Prize-winning author Douglas Blackmon.
Glancing at their qualifications alone, it would be hard to find two men better suited to tackle such a fraught subject. After a childhood spent in Mississippi, Blackmon worked as a columnist at The Atlanta Journal-Constitution and The Wall Street Journal before completing his celebrated book Slavery By Another Name: The Re-Enslavement of Black Americans from the Civil War to World War II, which earned him a Pulitzer Prize. Meanwhile, Carr, after earning his Ph.D. at Temple University, started teaching in 2001 in the Afro-American Studies Department at Howard University in Washington, DC, eventually rising to become its chair -- no small feat at an institution long regarded as the crown jewel of HBCUs.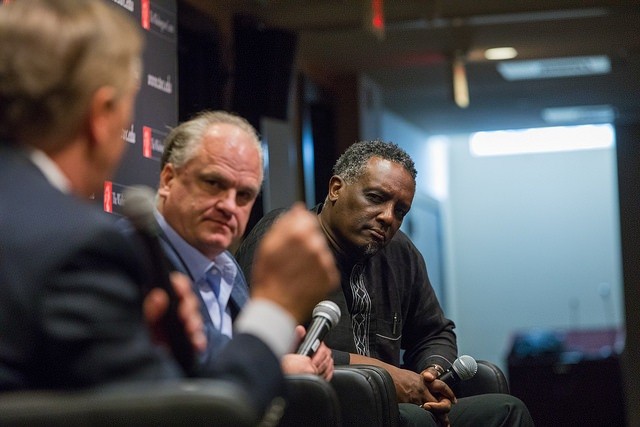 As every Washington Center student eventually learns in a city like Washington, DC, a discussion involving political opinions is unavoidable. In that spirit, the speakers began with a brief round-up of President Trump's decision to wade into the controversy surrounding Colin Kaepernick's ongoing protest of policing tactics by opting to kneel during the national anthem. Their opinions converged, feeling that it served to exacerbate a longstanding culture war along largely black-and-white divisions.
They touched on other contemporary political issues, such as the ongoing controversy surrounding monuments honoring Confederate generals and politicians and the August 2017 violence in Charlottesville. As a part-time resident of Charlottesville, Blackmon gave his unique insight on the matter, saying that alt-right rally attendees chose the picturesque college town for a reason – knowing full well that they were likely to be met by counter-protesting University of Virginia students (the demographics of which are overwhelmingly white) rather than by African-Americans, the resulting and inevitable television images would be less insidious than their intent truly was: "grotesque neo-Naziism," as Blackmon put it.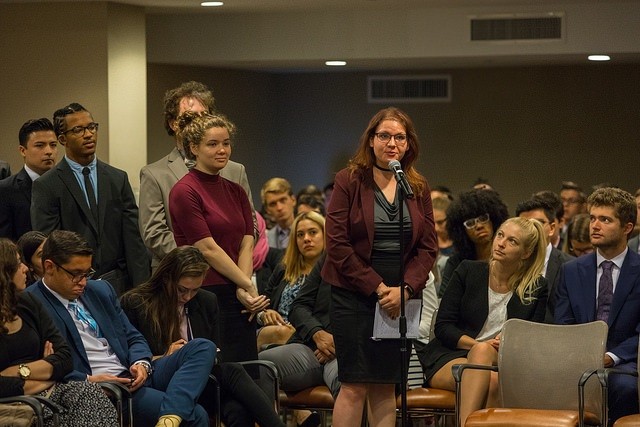 Additionally, as a Southerner by birth and upbringing, Blackmon took an unambiguous position on the statues, arguing that there is a difference between memorializing soldiers killed in action and glorifying their cause. As he put it, "Southerners have had 150 years to figure out how to honor the dead without insulting the living. Time's up." Carr agreed, adding, "What this country loves is nostalgia, but they want to edit it as they go back," referencing the fact that most of the statues in question were erected long after the end of the Civil War to serve as markers of the era of Jim Crow.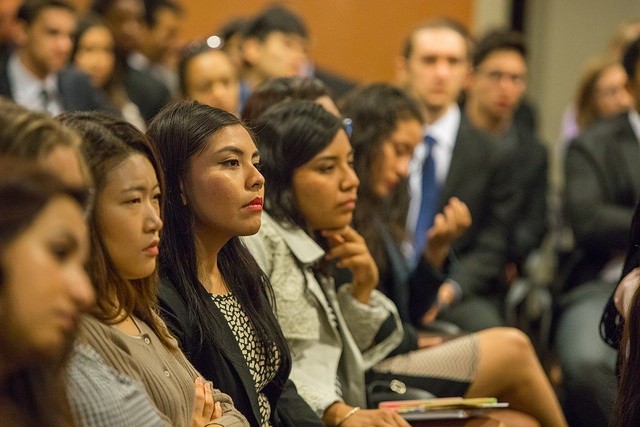 After taking a number of student questions, the conversation ended on a positive and hopeful note, with Carr offering up the opinion that "There has to be room for the possibility of American exceptionalism, and I need to be mindful of what that, because people change." Cynicism can come easily when one is confronted with how closely our present resembles our past. But that doesn't necessarily mean the future must.
About the Author

Follow on Twitter Visit Website More Content by The Washington Center