In her Library of Congress internship, Lashanah Thomas gained professional and personal fulfillment through her research projects and interactions with representatives at international organizations around the world. She is pursuing a doctoral degree in sociology at Georgia State University.
Tell us about your background and academic interests.
I was born in Saint Croix, USVI, to a family who recognized how education could transform a person's life. My mother moved me and my sister at an early age to the continental U.S. for a better future. Although I encountered many obstacles because of how I looked and sounded, I used that as motivation to always persevere. That motivation helped me and my sister become the first two people in our family to graduate college. I attended Georgia State University, where I was in the Honors College, and graduated with dual bachelor's degrees in History and African American Studies. I then obtained my master's degree in Curriculum and Instruction from George Washington University. While in undergraduate and graduate school, I dedicated my research to focus on race, gender, class, identity development, equity, and access to opportunity. I will continue researching these topics as I return to Georgia State this fall to pursue my Ph.D. in Sociology. As a student, I have had several roles as an educator. I was formerly a substitute teacher, an academic tutor for foster youth in the DMV, and a culinary instructor for children. My other roles outside of academia have also enabled me to diversify my skill set and learn more about my interests. I am proud of my upbringing because it has made me everything I am today, and I look forward to adding more to my legacy.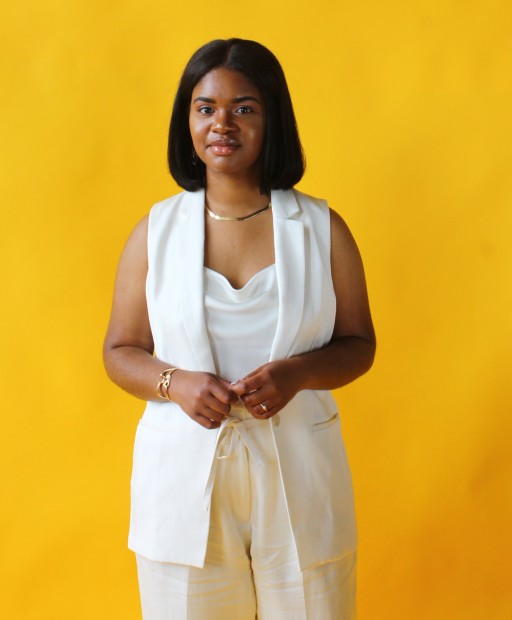 Where was your internship and what were some of your responsibilities?
I interned with the Library of Congress as a Librarian for the U.S. ISSN Center. This division assigns International Standard Serial Numbers to serials like journals, magazines, and newspapers published in the U.S. It is a part of the international ISSN Network, an organization comprised of ninety-three other centers across the globe. My primary role as an intern was to prepare research reports about the effects of ISSNs, the rise of predatory journals, and the risk they pose to legitimate journals from countries with less developed or complex publishing practices.
What does a typical day look like?
I enjoyed interning with the ISSN Center because every day was different and due to the nature of my research, my day-to-day responsibilities differed. Some days, I prepared qualitative data by observing ISSN procedures, interviewing representatives from international organizations, transcribing those interviews, and analyzing the findings. Other days, I attended seminars, performed routine exercises, and read through articles and bibliographic databases to generate material.
Why did you decide to apply for a Library of Congress internship with TWC?
I applied for an internship with The Washington Center because I knew I would be a great candidate for this specific internship program. I have always wanted to work for the Library of Congress, and once the opportunity presented itself, I jumped at the chance. The position I chose to apply for aligned with my commitment to addressing issues of inequity and providing solutions as a researcher. I knew that it would be competitive, but I also knew that it would be worth it. I saw it as an opportunity to learn and grow and contribute to something beyond myself.
What did you value the most about your internship?
My overall experience has been truly unique. I think the people I have met in such a short time are what I value the most. It is challenging to engage with others in a virtual space, but the effort that everyone has shown is truly remarkable. I have learned so much about the individuals that contribute to this cultural institution. Everyone had a story to tell, and I have enjoyed listening to each one.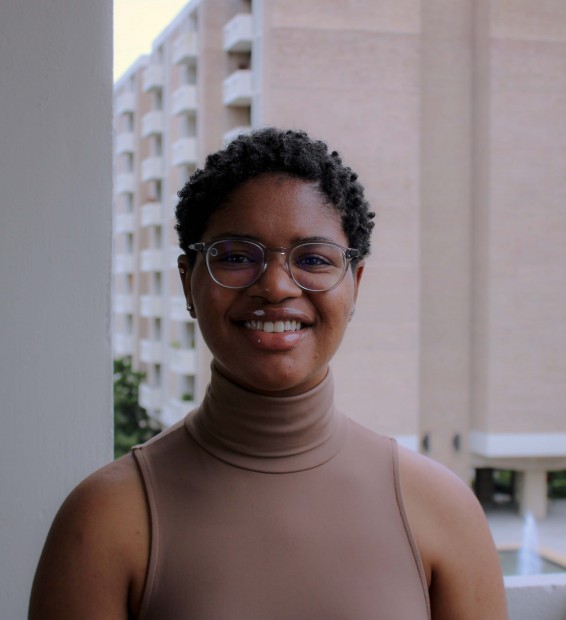 Tell us about a project you worked on during your internship that was your favorite, the most challenging, or the most exciting.
The research project I worked on throughout my time at the Library required developing an interview process for representatives from selected international organizations. I thoroughly enjoyed learning about each organization and the role they played within the scholarly publishing community. Every interview felt like a field trip to a different location. Learning how to navigate interactions with representatives from abroad was a milestone for me.
How were you able to apply your academic studies to your internship work?
My research experience comes from my academic background. I am very familiar with historical, sociological, and archival research. I have led a gallery exhibit and events based on my historical research as an undergrad. While in grad school, I was fortunate enough to participate in a university-wide research showcase for my work on identity development and emancipatory education. My experiences as a writer ranges from multiple lengthy research papers to co-authoring a textbook chapter. I have written and developed dozens of programming centering on equity and inclusion, particularly on topics involving marginalized populations. The years I have spent in school and the work I have done in different programs prepared me to take on the tasks given to me as an intern with the U.S. ISSN Center.
How has this experience influenced your career goals?
As both a researcher and a young professional, I feel validated. Interning at the Library has enabled my work to be recognized by many individuals and institutions I would never cross paths with under different circumstances. I am no longer limited in my career goals because of the connections I made, the information I learned, and the skills I gained. I can do so much more than I thought was feasible. This experience has shown me that having a future at one of the largest libraries in the world is possible. It is possible to have a fulfilling career while maintaining my desire to expand visibility for individuals from historically under-supported and under-valued backgrounds.
How have you benefited from being a federal intern?
The experience of interning with the Library of Congress is an opportunity that does not come around very often, and I do not take that lightly. The time I have spent working at the Library has opened my world to a new range of careers and job titles that I never imagined were real, much less attainable. Working for the federal government doesn't have to be all suits and politics. It's okay to be a visionary in a button-down shirt. If I desire to work for a federal agency, there are many options that contribute to the cultural growth of the nation. I came in with wide eyes and a notepad, ready to learn. Months later, I am leaving with that notepad full of knowledge on finding the best federal position for me, how to apply, and how to be successful once I am in that position.
I came in with wide eyes and a notepad, ready to learn. Months later, I am leaving with that notepad full of knowledge on finding the best federal position for me, how to apply, and how to be successful once I am in that position.
What advice do you have for other students considering a federal internship with TWC? 
In the words of Nike, "just do it." It's an opportunity for both personal and career development. Everyone's experience will be different for many reasons, but you will not be disappointed by your individual experience. Whether it's a position that you are familiar with or something that you've never even considered doing, go for it.
About the Author

Follow on Twitter Visit Website More Content by The Washington Center