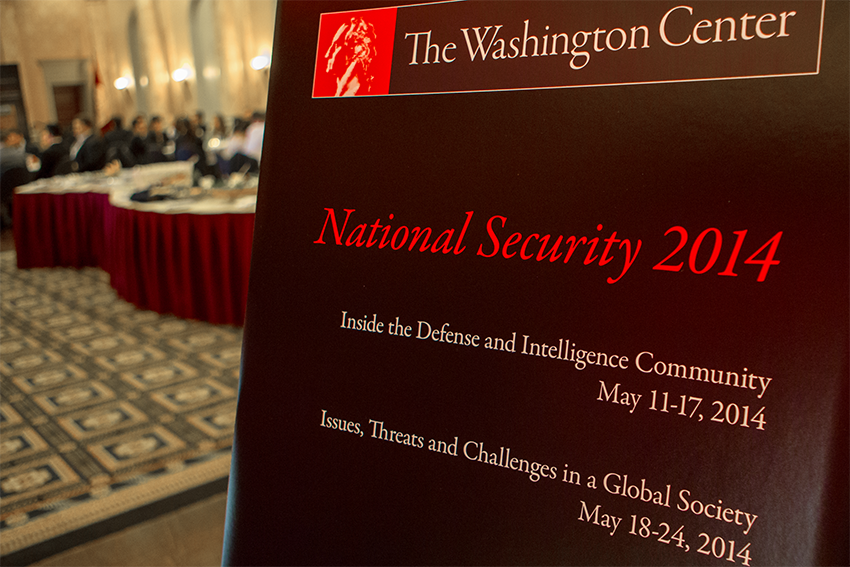 The two-week academic seminar will focus on topics including defense, intelligence, and challenges in a global society; students represent more than 10 universities.
WASHINGTON, D.C. – The Washington Center for Internships and Academic Seminars (TWC) announced today that 70 students will attend its National Security Academic Seminar taking place from May 11-24th in the nation's capital. Students from over 10 U.S. universities will participate in organized site visits, hear from high-profile speakers, and attend exclusive events delving into the international defense and intelligence community.
"The Washington Center looks forward to welcoming and hosting a diverse group of students to study challenges affecting the entire world," said Mike Smith, President of TWC. "We hope to give students insights into topics they may not necessarily be exposed to in a normal classroom setting."
The National Security Academic Seminar, formerly known as Top Secret, began in May 2010 as a collaboration between the Liaison Advisory Board, consisting of TWC's dedicated college and university partners, and TWC staff to create a tailored program centered on national security issues. For the first time since its inception, the academic seminar will be offered for two weeks.
"National security encompasses a great deal of subject matter and we are excited that our staff was able put together a full two-week program dedicated to this topic," Smith added.
About the Author

Follow on Twitter Visit Website More Content by The Washington Center