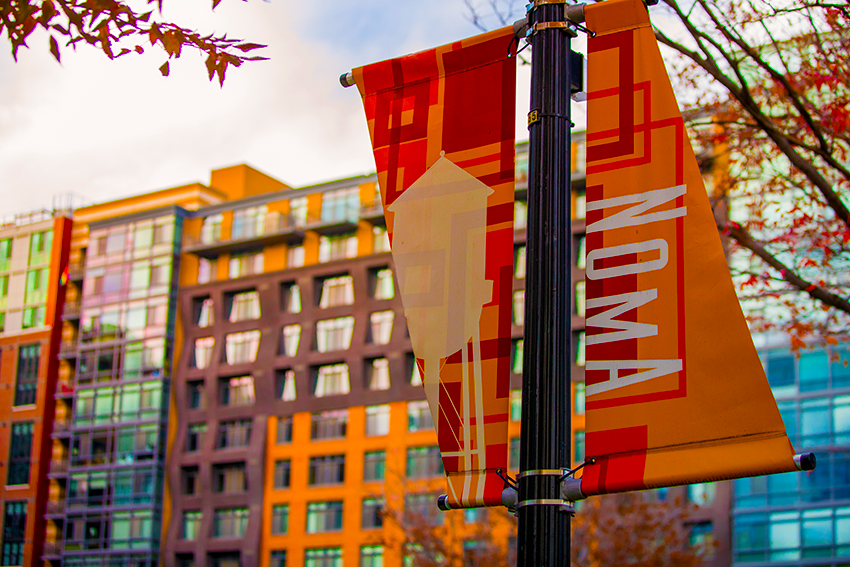 Between balancing my TWC internship and planning for next semester, I initially wondered how I would manage my time to explore D.C without feeling FOMO (aka, the fear of missing out).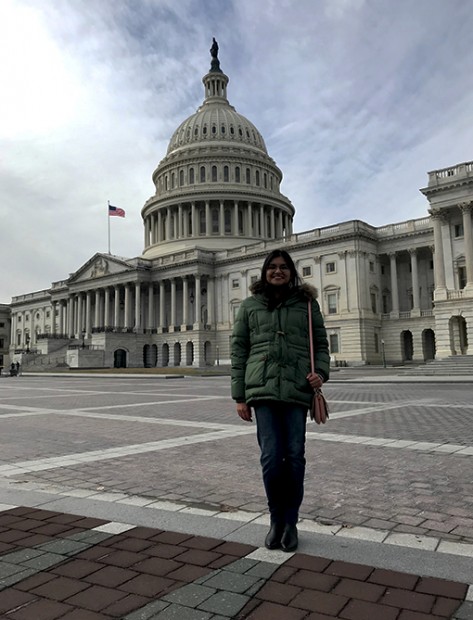 Fortunately for me, TWC's Residential & Academic Facility (RAF), which is where most TWC interns live, is located in NoMa, a neighborhood that has so much to offer without having to venture far.
Transportation
Living in NoMa means it's easy to get around the city. The metro, the bus, bikes, and scooters (yes, it is normal to see people cruise through the streets on scooters here) are all accessible modes of public transport. Ride-sharing services like Lyft, Uber, and Via are ubiquitous. My favorite way of traveling, however, happens to be walking. I've started walking to and from my internship site especially as the weather has gotten warmer. NoMa itself is also a great place to walk around and is filled with Instagram-worthy street art, colorful houses, and cute dogs.
Venture 20 or so minutes from the RAF and you can be at the Capitol or Union Station, which has a large shopping district. Union Station is a major transport hub with Amtrak, intercity bus services like Greyhound and more, making it convenient to take a trip to nearby cities in Virginia and Maryland or spend a weekend in Philadelphia or New York City.
Groceries and Food
Also within walking distance are major grocers like Giant, Harris Teeter, Whole Foods, and Trader Joe's, which means interns can shop according to their budgets. On a side note, I would recommend bringing a couple of reusable tote bags for grocery shopping. There's a 5 cent tax of plastic bags, so by bringing your own bags, you can save money and be environmentally conscious. And there are no shortage of options for the days you want to eat out. Union Market has a diverse range of vendors, so you can grab bao buns, falafel, and arepas under one roof.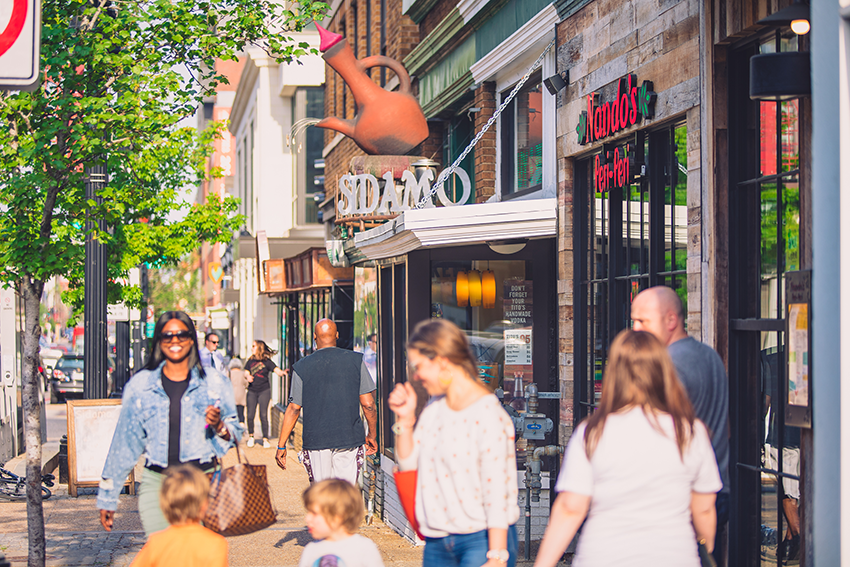 Just a couple of blocks from the RAF is H Street, a hip and happening avenue which features unique places to eat or grab a coffee - like an Ethiopian cafe and a Halal pizza joint. Outside of these places, not too far are staples and chains like Starbucks and Domino's if you're looking for a bit of familiarity.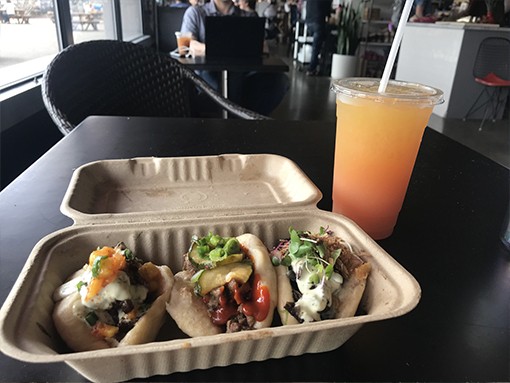 Cafes and Places to Study
If you're in need of a place to study outside the RAF, one of my favorite spots is the Wydown, a cafe attached to a hotel with three floors of open area to do work. Right next to the Wydown is Solid State Books, an independent bookstore with a coffee bar and ample seating. Both places have happy hour in the evening during which you can find author events at Solid State or live jazz at the Wydown.
If you need a little more private space, you can book a room with the Career Center at U-Line, where interns can also go meet with their LEAD instructors during their office hours for advising as well.

Sara Ahmed, Spring 2019 intern at Leadership Global, an international development organization doing work in West Africa and the Caribbean.
NoMa Clean-Up Day
Living in the city also means helping take care of it, which is exactly what my peers and I were able to do on NoMa Clean-Up Day, a day of service that consists of cleaning up the streets. Volunteering a few hours to give back to our neighbors and home for the semester is a worthwhile experience - you get to do something good for the community with old and new friends, enjoy the spring weather, and get a free t-shirt and snacks - what's not to like? For those looking for more opportunities to get involved, be sure to look out for TWC's Volunteer Fair put on during the semester.
NoMa offers interns the amenities that make living here stress-free, while still being able to participate in a lively neighborhood. And even though it's easy to get caught up in all my responsibilities, exploring D.C. is an integral part of the TWC experience. If anything, I've learned how to manage my time better so I can work hard and enjoy NoMa and the rest of the city.
About the Author

More Content by Sara Ahmed