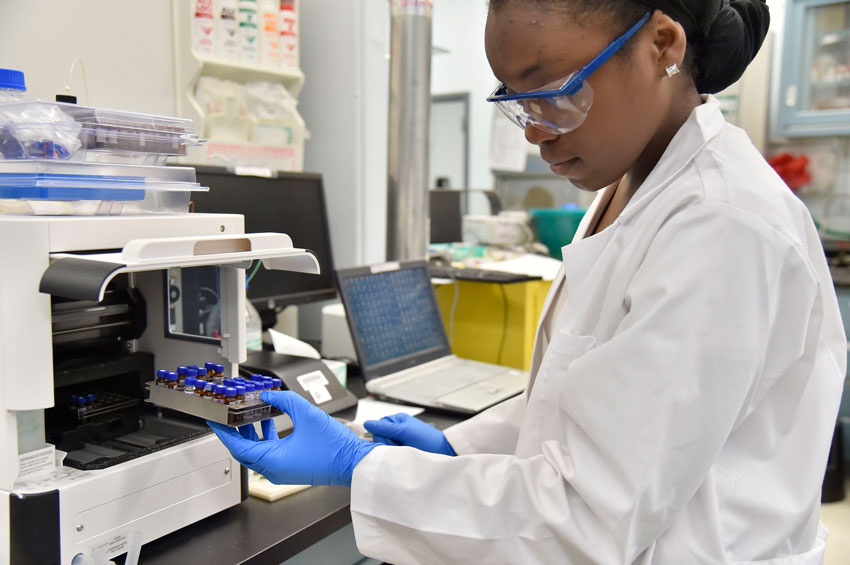 STEM research program with Naval Research Laboratory offers two-year appointment for select Ph.D. graduates.
Are you a recent or soon-to-be Ph.D. graduate of a STEM program at a Historically Black Colleges and Universities (HBCU) or Minority Institution (MI) school, interested in doing state-of-the art scientific research at one of the leading multidisciplinary science and technology research centers in the nation?
Here's your opportunity to work with world-renowned scientists and engineers at the Naval Research Laboratory (NRL) in Washington, D.C., to support discovery and innovation for applications relevant to the Department of Defense (DoD).
The Department of Navy HBCU/MI Post-Doctoral Program is now accepting applications for the two-year program that begins in fall 2021.
You will receive a two-year appointment (pending annual review) starting in fall 2021, generous stipend, relocation costs, health benefits and a specified research project with clear objectives and goals under the guidance of a Primary Investigator. You can request the full list of research options by emailing NRL@twc.edu.
The application deadline is March 30, 2021. Learn more about the eligibility requirements and how to apply for this unique opportunity here.
About the Author

Follow on Twitter Visit Website More Content by The Washington Center