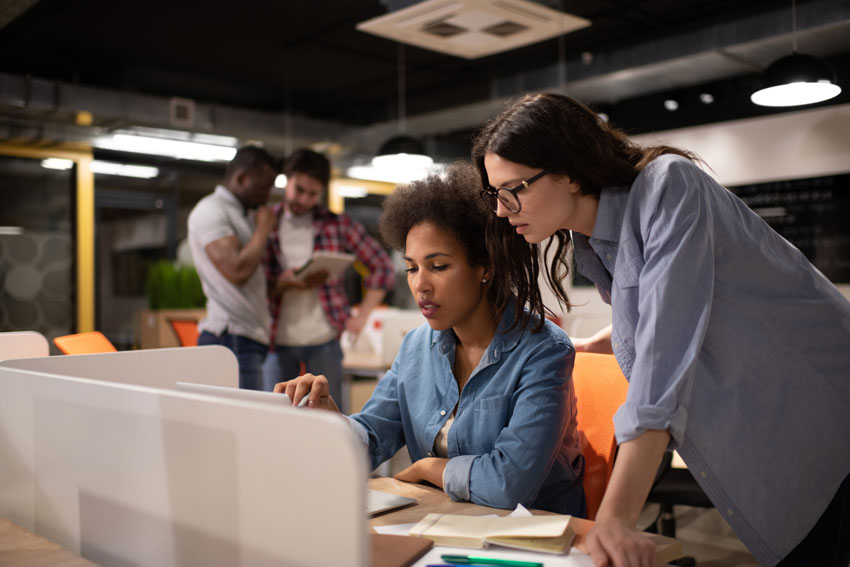 The Washington Center's Federal Diversity Internships Program is a great opportunity for students to find paid internships that provide valuable experience in federal agencies.
While each of The Washington Center's (TWC) federal internship programs differ by agency, we pulled together answers to seven common questions to help you get started.
How does the application and selection process work?
When you submit your completed application, your resume will be considered for referral to a variety of federal agencies based on your interests, background and availability of positions each term.
Before a referral is made, we'll contact you to confirm your eligibility and to make sure you are interested in the position. After we refer you to the federal agency, you may hear from them anytime from that point, up until the beginning of the internship semester. The acceptance timeline for internships vary, based on each agency's processes and internal timelines.
When you receive and accept a tentative offer, the federal agency will do a basic security background check before formally offering you the position.
Can I apply for different Funded Federal Diversity Internships?
Yes, you may apply to any program for which you meet the eligibility requirements. When you complete your initial interest form to start the application process with TWC, you'll indicate which program or federal agencies you are interesting in. TWC staff will work with you to determine which internships would be the best for you.
Will TWC notify me if all positions for the term have been filled?
Yes, we notify applicants once all positions for a given term are filled. However, due to the staggered timelines with each agency, we are often unable to send that notification before the start date of the internship program.
How much do these paid internships pay?
The stipend (pay) varies depending on the federal agency, total hours worked and education level (graduate/undergraduate). You can find this information on each of the federal internship program pages on the TWC website.
Where are the internships located?
While many of the federal internship positions are located in Washington, D.C., quite a few are dispersed regionally throughout the U.S. where agencies have offices. The federal agency will share location details with you at the time of an interview and/or offer.
Is housing provided?
For virtual (remote) internships, housing is not provided. But for in-person internships, housing arrangements vary, depending on the federal agency. For some internship programs, TWC provides fully furnished housing in Washington D.C. and at regional locations across the United States. In some internships, the stipend is higher to offset the cost of housing. You can find more information about housing on the internship program pages. Also, when you are applying for an internship program, you can discuss the housing policy with TWC staff.
Are there opportunities for employment post-internship?
Getting your foot in the door through an internship is your opportunity to make connections! Some interns have been offered permanent employment by the federal agency after their internship.
How do I get started?
You can get started by completing this interest form. If you have questions, please email us at Federal@TWC.edu.
About the Author

Follow on Twitter Visit Website More Content by The Washington Center