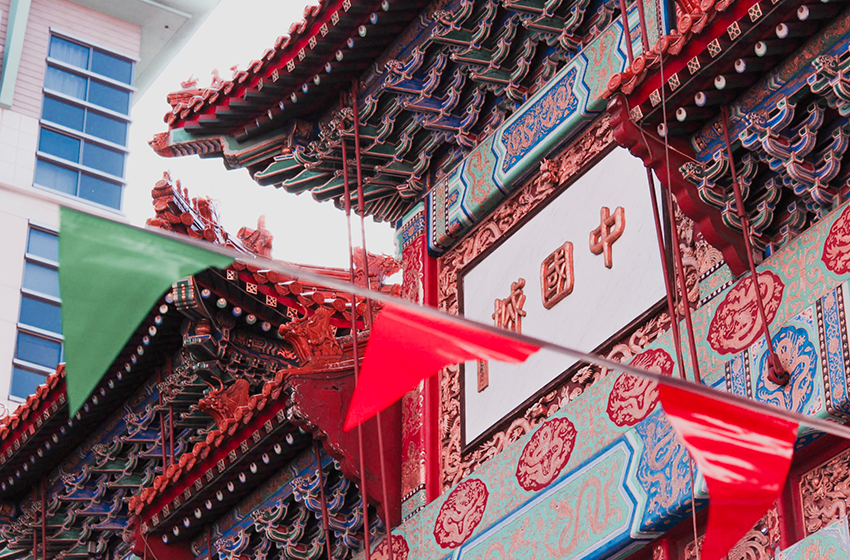 新年快樂, Happy New Year! The Lunar New Year is primarily celebrated across East and Southeast Asia: from South Korea, China, Mongolia, Taiwan, to Vietnam and more. Each year is represented by a zodiac animal and 2018 is the year of the dog, which symbolizes loyalty and prosperity.
Lunar New Year, based off the lunar calendar, takes place on a different date, in the more commonly known Gregorian calendar, every year. This year, February 16th, 2018, marks the first day of the new year.
For this festive occasion, there were numerous exciting events around the DMV area to celebrate the biggest holiday in many countries in Asia! From the Smithsonian's Freer-Sackler Galleries Lunar New Year Celebration, George Washington University Chinese-American Student Association Lunar New Year Show, Kennedy Center's Millennium Stage: Sichuan Opera, to the Lunar New Year Parade in Chinatown, I was kept busy throughout the week: enjoying both the warmth outside from the first hint of spring, and nostalgic memories of Taiwan with performances and events.
On Sunday the 11th, the Freer-Sackler Galleries hosted a public event to celebrate Lunar New Year. As the Asian Art galleries, they hosted one of the first events in the DMV area to celebrate the year of the dog. There were activities ranging from puppet shows, traditional candy art demonstration, to documentaries explaining the holiday. Every corner was filled with exciting and engaging activities to learn about our culture. It was heartwarming seeing people from all racial and ethnic backgrounds participating in events promoting a cheery time.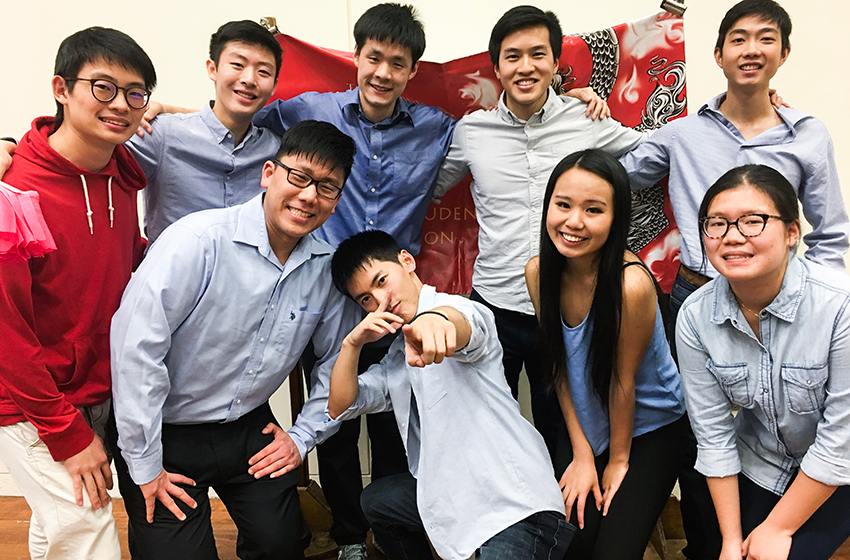 The College Park Diabolo group was invited to perform at George Washington University for a Lunar New Year celebration, and I count myself extremely lucky to be able to perform with so many talented jugglers in the DMV area. Diabolo, derived from Chinese yo-yo, is a juggling toy consisting of an axis connecting two bowls facing away from each other. It is controlled by a string that's attached to a stick on each end, which the performers use to conduct tricks. I have been playing Diabolo since I was 10 and have won a country-wide competition in Taiwan. Opportunely, I was connected to this DMV yo-yo group by a friend and co-intern in Taipei, Taiwan last summer. He is the co-president of the Taiwanese-American Student Association at the University of Maryland – College Park, and I have been heading up to the UMCP for practices every Tuesday and Thursday after work. It has been a highlight of my D.C. experience to perform with a group who connects through such a unique hobby. This Lunar New Year Show also featured many other wonderful acts: Lion dance, fashion show, Korean dance team, Mongolian dance team, and much more.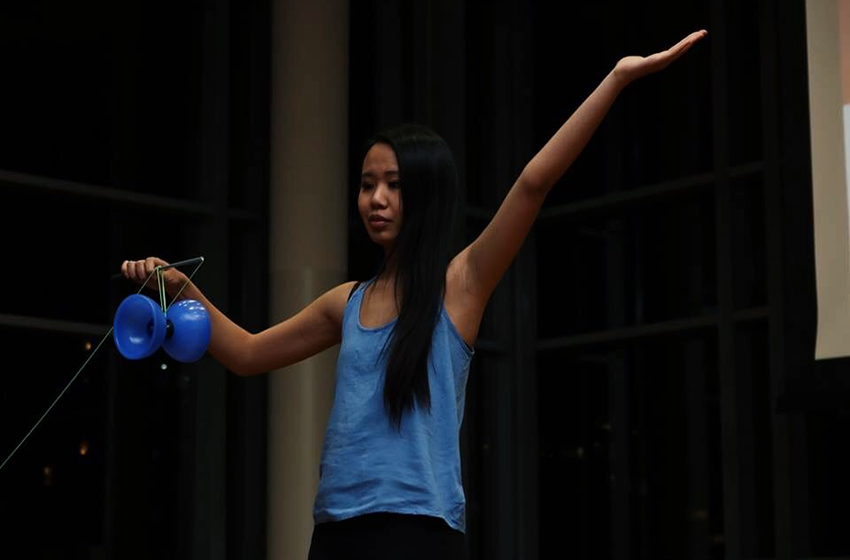 For the first day of the New Year, a fellow TWC intern and I headed to the Kennedy Center's Millennium Stage for the February 17th show featuring many iconic and impressive performances that I grew up watching in Taiwan. The Kennedy Center hosts daily free performances at 6pm, and it's something worth checking out! One of the performances, the Sichuan Opera, which uses masks to symbolize changing emotions, was one of my favorites. I will definitely return for a different show in the future. Note to self, though: arrive early before all the seats are gone.
That weekend, there was a parade in Chinatown: spanning from Chinatown park to the Dragon Gate. Over 4 dozen groups from the DMV area participated in the parade, and it was exciting to see Chinatown so packed and upbeat. Overhearing my native tongue, I was reminded of my youth growing up in Taiwan. I reconnected with a friend I made interning in Taiwan last summer, and we laughed about how many Taiwanese flags were present at the parade. I cheered the afternoon away with the presence of Lion Dancers and dragons.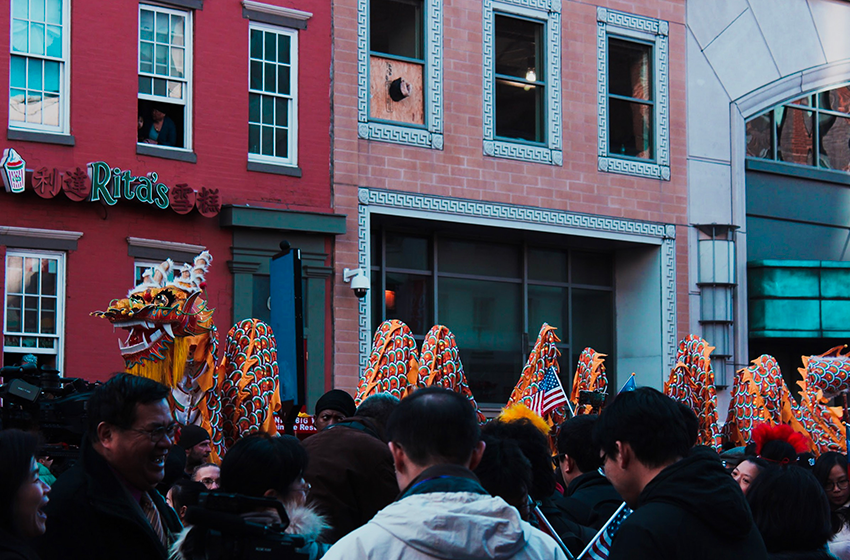 Despite being 2,000 miles away from my parents and 8,000 miles away from my beloved home country of Taiwan, I woke up on Lunar New Year to a sweet message from my grandmother back in Taiwan. During the lunar new year, families gathering around delicious cultural food — specifically Hot Pot — symbolizing unity. Although I have been unable to spend Lunar New Years with family members since I started college, I am thankful for all the events and the Asian-American community around the D.C. area that made me feel so at home.
To the Asian-American community – here at TWC and everywhere else who celebrates – I sincerely wish for the happiest year of the dog! To my family in Utah and Taiwan, I miss you all and 萬事如意 (translation: may everything go your way) from Washington, D.C..
About the Author

More Content by Lin-hsiu Huang