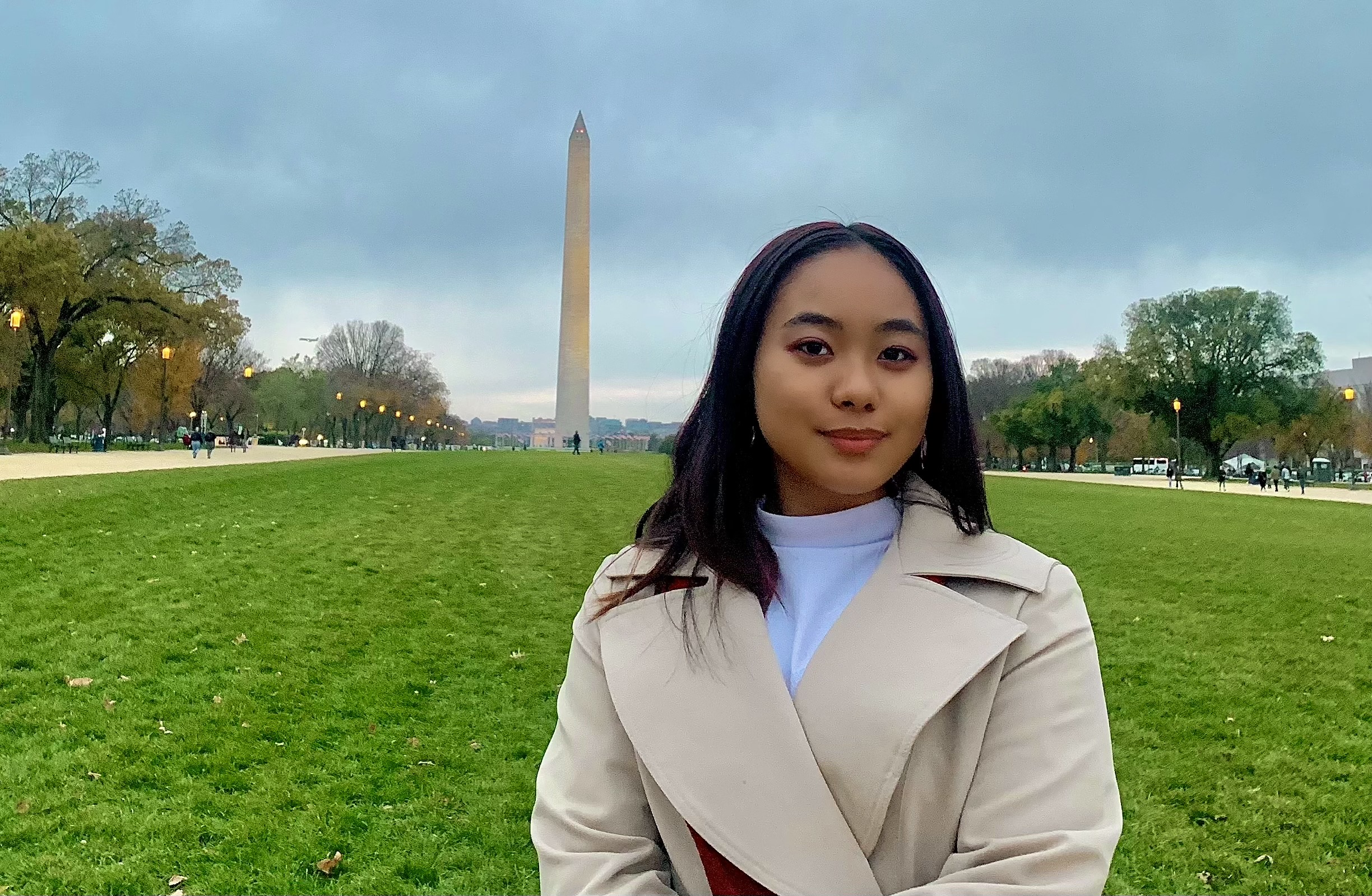 Emerson College student Caelynn Marie Timbreza spent a semester in Washington, D.C. interning at The Appellate Project, a nonprofit that provides resources to law students of color. She shares how TWC helped her make lasting connections and gave her the confidence for the next steps in her career.
Where are you interning and what are some of your responsibilities there?
I am an intern at The Appellate Project (TAP), a national nonprofit that uplifts law students of color by providing resources and connections to attorneys and judges in our federal courts. My day-to-day work varies and can be described in one word: "support"! My tasks range from coordinating internal communications outreach, to compiling research on court cases and people of interest, to creating and updating our internal directories, to providing feedback on our newsletters. My work was purposely varied to provide numerous skill-building opportunities!
Tell us about a project you worked on during your internship that was your favorite, the most challenging, or the most exciting.
I found my project on compiling research for the Supreme Court case United States v. Vaello-Madeo to be especially interesting. My tasks involved researching the public interest law expert, who wrote an amicus brief for this case. I was also asked to make my recommendations on who to invite to a panel discussion TAP organized and hosted. Our panelists included public interest experts and the lead attorney arguing United States v. Vaello-Madero before the U.S. Supreme Court! Additionally, I later coordinated the internal event outreach with an emailing software I introduced.
Have you been able to apply some of the learning from school to your work thus far? On the flip side, how can you connect your work experience to your studies back on campus?
I've kept an internship journal as part of an ongoing assignment for my college's coursework that centers around connecting my internship work to that week's course material. Each week I learned more about strategic communication and found ways to connect it to my internship. My internship and coursework has gone hand in hand—the work I was doing was a real-world example of a key concept in my coursework!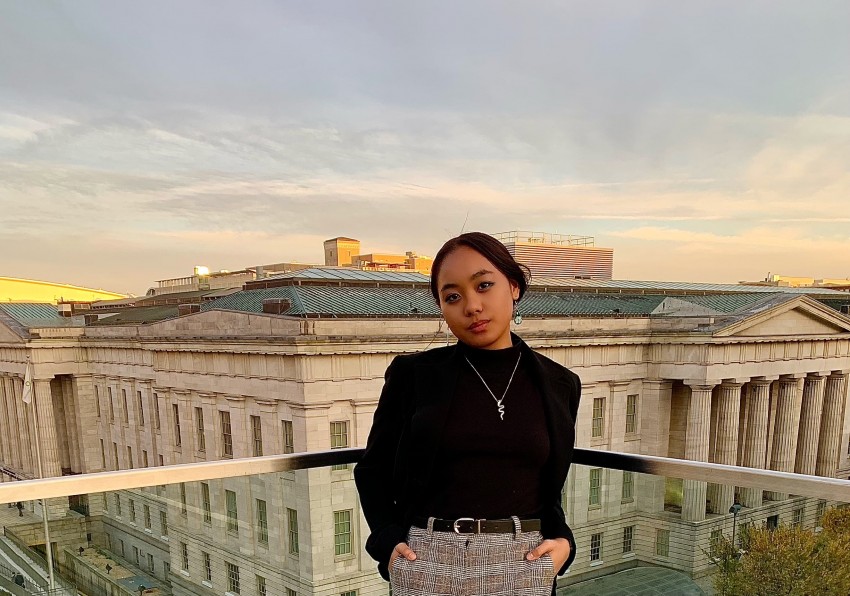 How have you expanded your professional network for future career opportunities?
I am extremely grateful to my internship site supervisor, who has never let me doubt myself or my capabilities. She has tirelessly connected me with a number of high-profile attorneys and law students across the nation, offering herself and her network as a resource to support me. With this network, I know that no matter whether I continue my professional career in my home state of California, continue with my connections from my college experience in Boston, or relocate again to D.C., I will have the support to take on new challenges and career opportunities.
How is this experience shaping or impacting your career goals?
From my experience in my internship and the never-ending opportunities here in D.C., I've learned that there is no one set path for one career. My passion for policy work and public interest law has only been strengthened and supported through each opportunity I have taken advantage of. I have found more and more doors have opened to me with the experience I have gained, the connections I have made, and the work I have contributed.
I have found more and more doors have opened to me with the experience I have gained, the connections I have made, and the work I have contributed.

Caelynn Marie Timbreza
What advice do you have for other students considering an internship with TWC?
My advice for students considering the TWC is to stop considering and apply already! When I applied it was on the deadline and spur of the moment. Don't wait around. Start saying yes to all of the opportunities in store for you here at the TWC. Ask questions, ask for resources, make new connections, and make the move!
Let The Washington Center Help
Internships are one of the best ways to learn more about your industry, get hands-on experience under your belt and build a well-rounded skill set. Many of our offerings now have remote work options, meaning you can take advantage of even more opportunities and you'll add a whole new set of "working from home" skills to your resume.
As part of our Academic Internship Program, we partner with hundreds of internship sites around the country, and will work closely with you to find the internship that best aligns with your career goals and interests.
Learn more about the Academic Internship Program.
About the Author

Follow on Twitter Visit Website More Content by The Washington Center