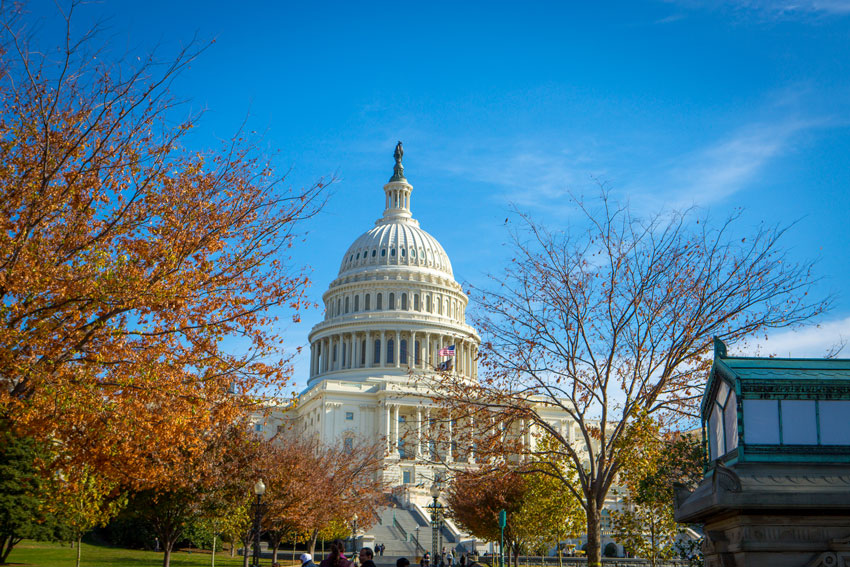 What's it like to be a Congressional intern in Washington, D.C.? Fall 2019 Student Contributor Matt Enriquez explains a typical day.
Let me tell you all about my day as an intern on Capitol Hill in a Congressional office! This is what a regular, in session, Tuesday looks like.
Tuesday, October 22, 2019
8:00 a.m.: My alarm goes off. I'd start getting ready but my roommate beat me to the bathroom. I'll have to wait until he gets out to start my day.
8:35 a.m.: My roommate finally gets out of the bathroom. I get up and set up my clothes for the day and my prepped boxed lunch and dress shoes.
9:00 a.m.: I cook up a quick oatmeal breakfast. I can eat in peace knowing I have plenty of time to walk to work.
9:30 a.m.: I head out of the RAF and start my walk up Capitol Hill. It's an even 58 degrees out and I have no problem wearing a light jacket up the Hill at a leisurely pace. I pass residential housing around the Supreme Court and through the Capitol Plaza. In the Capitol Plaza, I encounter my fellow intern, Lorna.
10:00 a.m.: Lorna and I walk into the Longworth Office Building together after getting through security.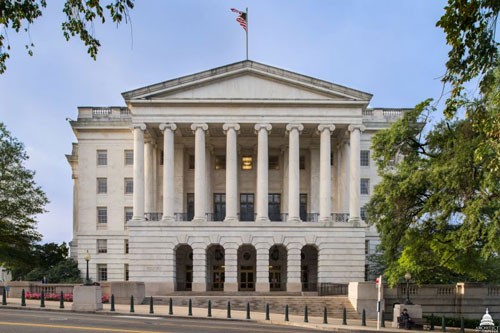 Errin, our supervisor, already has an important task for us for the day. We are collecting signatures from select offices for a letter on the Community Health Center Fund. She's enlisted the help of another office's intern so that one of us are in each of the House Office Buildings collecting signatures.
Lorna and I decide how to divide up the work. I chose to work in the Longworth building, Lorna the Rayburn building, and leave the other intern the Cannon building. Lorna takes on creating the signature sheets. I take creating the lists for each office building by floor.
11:15 a.m.: The other intern arrives and grabs the folder with a list of Cannon offices he needs to go to, a copy of the letter and a signature sheet for those representatives' offices. We each leave with our corresponding folders.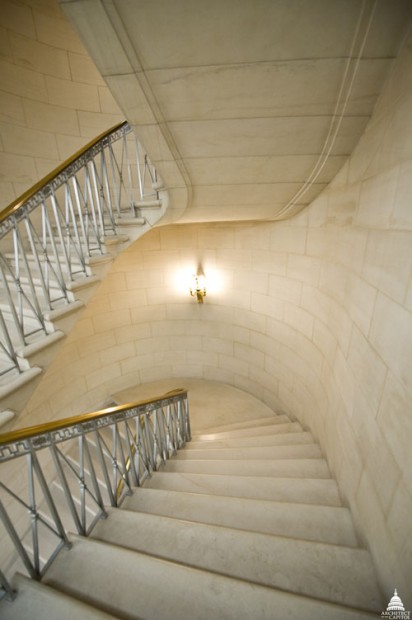 I have to hit offices on each of the seven floors of Longworth House Office Building. I am looking at about twenty offices. Some of these offices I've been to and the staff know me, others I've never stepped foot in. All, for the most part, are very cordial and respectful.
12:00 p.m.: I'm a little less than halfway done with my list. A couple offices have told me to come back later because the person on their legislative team isn't there and they can't sign on without permission.
Some of these offices have new interns who still have a little trouble with the process of asking the person on the legislative team for permission, scanning the document, and getting the signature. Meanwhile, I can sit and munch on the snacks the offices offer like Cliff Bars, Craisins, Georgia or Virginia Peanuts.
12:45 p.m.: I realize there are two typos with my signature page. One member's name is misspelled. Another office signed their member's name in the wrong spot on the sheet.
I call Errin to ask what to do. This has never happened before to me. She tells me to come back to see the damage herself.
12:55 p.m.: After finishing up a meeting in the office with an intern from another office, Errin tells me I have to start the signature sheet all over again. Urgh. Why?! Ah!
It may have been stressful in the moment, especially with redoing the letter signatures, however, I know what I did during the day made a difference.

Matt Enriquez
1:30 p.m.: I've finished as many offices as possible. There are still offices that haven't signed on because they don't have permission. It went by a little bit quicker because I didn't have to wait for permission from everyone's staff lead on the issue; they could just go ahead and sign. Most of them were really understanding and joked with me.
1:40 p.m.: I take the long way back from the last office. I start taking calls while finalizing a memo I started last week. Our Legislative Correspondent gave me solid formatting and content feedback. I submitted it to our Legislative Director. This is my first memo to her and I want it to be as perfect as possible.
2:30 p.m.: The communication team left me an assignment the day before. I need to take all of the mentions of the Congress member and transfer it over to an Excel file with the date published, outlet, and title with a hyperlink. I finish about half of the dates before I move on to my last task of the day.
3:45 p.m.: My Legislative Director emailed me at the beginning of the day to ask me to call all of our state's delegation and ask for their immigration staffer. I went to her desk and asked if she still wanted it done today. In between all she had going on, she said, "If you have the time."
I get started, but am interrupted by various constituent calls. There are only eight offices I have to call, yet it takes me 40 minutes to get through to all of them and set up a spreadsheet with the name of the representative, the immigration staff lead, and their email.
4:30 p.m.: Once I make it through all my calls, I send off the email with the spreadsheet to my Legislative Director. I change my shoes, put on my jacket, bid Errin adieu, and start my journey home.
After all that, I'm a little burnt out. But it's a good kind of tired. It's the satisfaction of having done a good day's work. I shower, cook some mac-and-cheese, and start working on my Humanitarian Law homework for Thursday's class.
It may have been stressful in the moment, especially with redoing the letter signatures, however, I know what I did during the day made a difference. Although they're always busy in committee, when a Congressperson sees you working, even if it's the simplest of tasks, and they ask you what you're up to, you can see that you're not just a cog in a machine. You're part of a team. We're all learning together.
And that's the beauty of working in Congress.
About the Author

More Content by Matt Enriquez