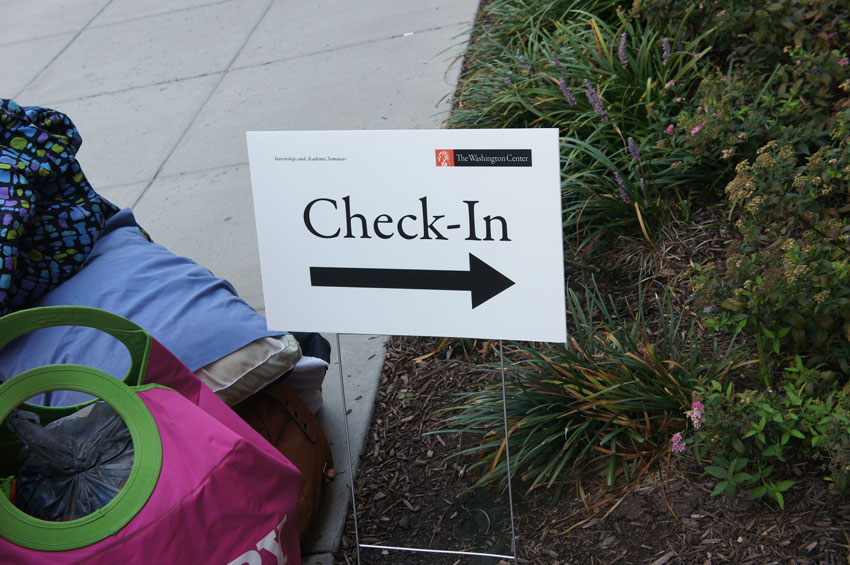 What will your first week at The Washington Center be like? Here's what to expect.
Moving to a city like Washington, D.C can make anyone nervous or uneasy. As interns, we are excited to embark on this incredible professional journey but at the same time are concerned with being overwhelmed in a place that is foreign to us. Not knowing what to expect, especially during the first couple of days and weeks can stress out the best of us. Personally, I was nervous as this was my first time living away from home and I was afraid of the massive adjustment that it would take. However, the Washington Center staff is there for you every step of the way to ensure a smooth check in process and orientation that will get you comfortable with your new surroundings. The following guide illustrates a typical check in process that interns can expect at the start of their internship experience.
Move-in Day: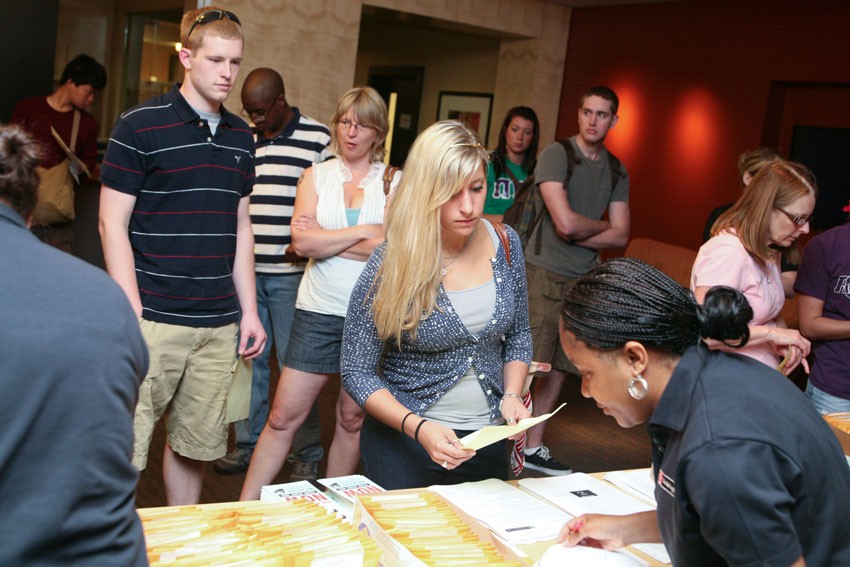 When the day finally comes to check-in, interns are expected to arrive between 10 a.m. and 5 p.m. You will be given a more specific time window depending on what floor you will be living on in an effort to alleviate everybody checking in at the same time. Upon arrival, you'll report to the auditorium at the bottom level of the RAF (Residential and Academic Facility) where you will receive your student ID, apartment key, and mailbox key. From here, you will find your apartment and begin unloading all of your belongings. This is a particularly chaotic scene but don't let it interfere with introducing yourself to others for the first time!
Once you get settled into your apartment and meet your roommates for the first time, you are probably going to want to start stocking up on groceries and supplies. On the first day, TWC offers a shuttle to the nearby Walmart Supercenter. There is also a supermarket that is less than a five-minute walk away. Finally, to round out the day at 6:00 there is a welcome meeting where TWC staff will go over some general rules and expectations. Again, use this opportunity to start meeting new people as you get used to your new surroundings! On just the first night, I was able to meet other interns from all over the world including Florida, California, Ohio, Pennsylvania, and Saudi Arabia so don't be afraid to reach out to those sitting around you.
Day 2: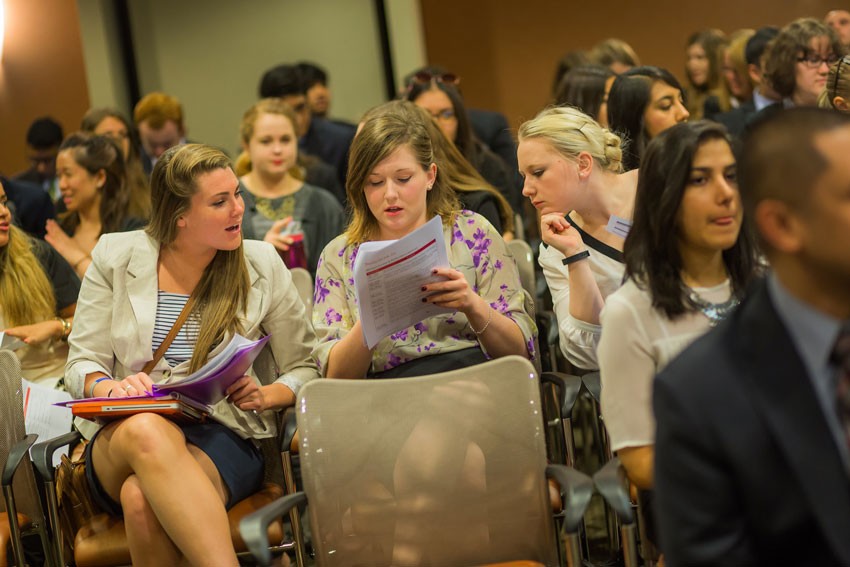 Day 2 kicks off at 9:00 a.m. with an official semester opening meeting down in the auditorium. From here, you will attend your first LEAD class orientation which is the professional development course every intern takes on Fridays. During your first class, you will meet your LEAD instructor as well as your classmates that you will be working with throughout the semester. I found this session to be very informative as it answered a lot of the questions that I had regarding what exactly LEAD was and I was able to meet even more people, including those who were interning at the same site as me.
The remainder of the day consists of several optional 30-minute informational sessions that I highly recommend attending. One of the ones that I attended was "Live Like a Washingtonian" which consisted of a TWC staff member leading a presentation on the many popular places to explore in the city. This ranged from the many historical monuments and museums to popular restaurants, to quiet and under the radar places to visit. I know that I certainly felt overwhelmed upon arrival with not knowing what to explore first; however, this is a common fear so don't worry as this event will begin to orient yourself in your new environment. Another essential session to attend was entitled "Crush the Rush." Here, you have the opportunity to sit down with a TWC staff member who will help you map out your commute to your internship site. This is extremely helpful especially because the Metro system can be very confusing; I remember looking at the Metro map for the first time and it was as if I was trying to decipher a foreign language! Having the opportunity to sit down with someone who can explain it to you is invaluable as I left the meeting much more confident in my ability to navigate to my internship site.
Throughout the day, there are also opportunities to meet with a number of TWC's admissions staff to get any questions answered. Don't hesitate to introduce yourself and get your concerns answered. Finally, at night there will be a community floor meeting depending on what floor you live on at the RAF where basic living and apartment rules will be covered. After a long day, you can finally head back to your apartment to get some rest. Trust me, you will need it!
While it is perfectly normal to feel nervous and a little stressed about the move to D.C., it is important to understand that you are not alone. TWC staff are truly there to help and provide you with all the resources that you will need to succeed.

Salvatore Florio Jr.
Day 3:
Friday will be dominated by the first LEAD class of the semester. These sessions last an hour and thirty minutes; the first class will involve a lot of getting introduced to your classmates and going over how to best plan for your D.C. experience to be a success. The only other session for the day is a community life info session where you will learn about the many events that go on in D.C. and how to stay up to date with them throughout the semester. Other than that, you will be free to explore the city for the weekend!
While it is perfectly normal to feel nervous and a little stressed about the move to D.C., it is important to understand that you are not alone. TWC staff are truly there to help and provide you with all the resources that you will need to succeed. Throughout my first few days, I also learned that I was surrounded by students who were having the same types of feelings and concerns as I was. You are not the only one feeling a certain way; reach out to others, make new friends, and enjoy this unbelievable experience!
About the Author

More Content by Salvatore Florio Jr.