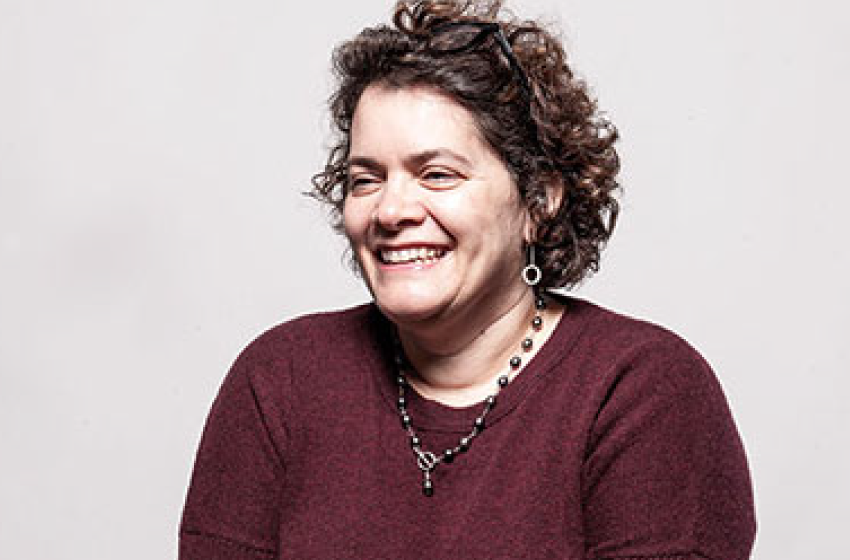 Dr. Lilly Goren of Carroll University will serve as the Faculty Director for The Washington Center's Inside Washington 2019 seminar, which focuses on the political aftermath of the midterm elections. Regardless of the outcome in November, the new Congress in January, and its agenda moving forward, will set a new dynamic for Washington.
TWC spoke with Dr. Goren about Inside Washington 2019, American politics at the midterm and how she integrates the latest technology and pop culture to connect with students. As Faculty Director, Dr. Goren will be an integral member of the team selecting the featured political, media and advocacy speakers and experts of Inside Washington.
What is it about the political landscape come January 2019 that has you excited?
Washington, D.C., in January 2019, will be focused on the newly sworn in Congress. The 116th Congress may well be the most diverse Congress in terms of representation that the United States has ever experienced. Due to retirements, the number of "safe" districts or states on either side and candidates on the ballot, it's reasonable to project that there may be quite a few more women in this new Congress. It is also likely that there will be more religious diversity than in previous Congresses, as well as more veterans than we have seen in some time. The House will have a new Speaker regardless of the electoral outcome, thanks to one of the retirements. Who that Speaker (and third in the line of presidential succession) is, which party they represent or their policy agenda are all thrilling unknowns we'll start to unpack.
The new Congress will also be intriguing to delve into because the issues that newly-elected members bring to the table highlight shifts that are occurring throughout the country. At times, elected members lead the country through cultural and political shifts. At other times, the citizens lead their elected representatives through those shifts. This is a classic complexity of representative democracy. It will unquestionably be an interesting time to be in Washington and explore this dynamic of the new Congress.
How do you connect your passion for politics with students just beginning to participate in elections?
American politics should be about hearing the voices of the people and what they hope that the government and their elected officials will accomplish while in office. I also study American politics in particular because of my love for this country. My passion for politics extends back as far as I can remember. Starting in my youth, my dad and I would drive around to see the results on election night. We would head over to individual precinct offices to see who was winning and check the vote tallies. This is obviously well before the internet!
Of course, technology today allows for much more immediate access to election results and we tend to know the outcomes of races more quickly. We're all experiencing and reacting collectively now. Yet there remains this fundamental excitement and engagement with elections and outcomes on Election Day that transcends the age divide or our technological innovation and media experiences. The opportunity to work with students, along with individuals in Washington, D.C. involved in all aspects of politics and its consumption, and to be "on the ground" as the new Congress is seated is an amazing and unique experience for me and, I hope, for all the students who take part in the seminar.
What can students expect from Inside Washington?
I'm excited to welcome the students coming to D.C. in January. The Inside Washington seminar will feature experts from the political, media and advocacy worlds. Students participating will have the opportunity to hear directly from powerful Washington players and get their takes on the political agenda of both new members - from those different backgrounds and life experiences we mentioned earlier - and those members who were re-elected to office.
We'll have the opportunity to speculate, if not see, how the new Congress interacts with the other end of Pennsylvania Avenue, how the Trump Administration as well as all of the political actors in Washington, will be working with the new Congress. This is also likely to be an opportunity to see some of the Democratic contenders for 2020 and whether there may be any challengers within the GOP who plan to take on an incumbent president of their own party.
Whether they are political neophytes, experts or anything in between, this will be their government. Students should be invested in the 116th Congress and the coverage of its actions. I'm sure we are in for an amazing experience with this seminar.
Lilly Goren, Ph.D. is a professor of political science and global studies, and chair of the Department of History, Political Science and Religious Studies at Carroll University in Waukesha, Wisconsin. She is currently serving as an elected member of the American Political Science Association's Executive Council, and as an elected member of the Association for Political Theory's Governing Council, and was a Fulbright Fellow to the University of Bonn in the spring of this year. In addition to leading her classes and professional service, she has authored several books and scholarly articles on the intersection of politics and popular culture.
Inside Washington 2019 is a two week seminar - aided by political, media and advocacy experts - that provides students the unique experience of reflecting on, examining and projecting the American political landscape once the new Congress is seated in January.
To learn more about Inside Washington 2019, click here.
About the Author

Follow on Twitter Visit Website More Content by The Washington Center