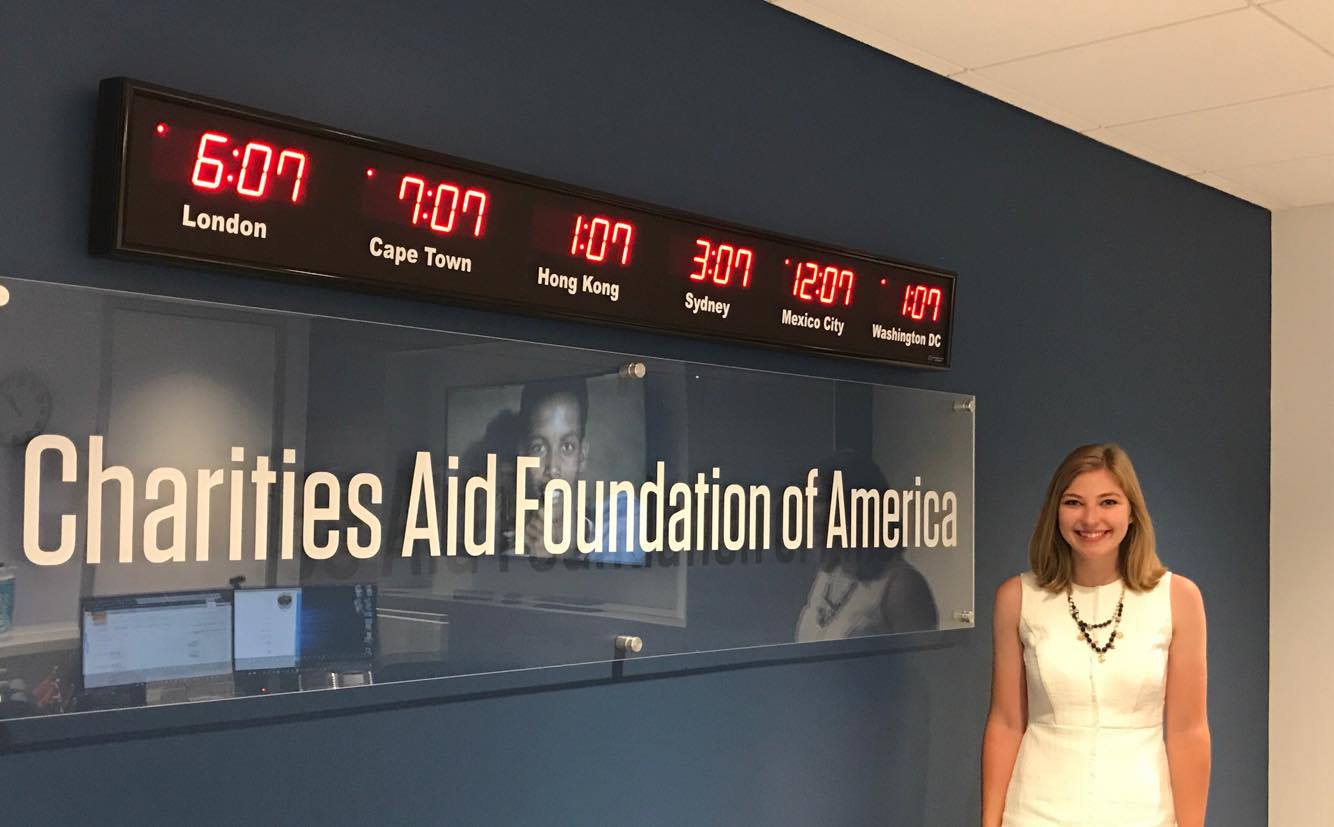 This summer has been one of the most transformative semesters of my college career.
In addition to the newfound friends and lifelong memories I've made in Washington D.C., the meaningful connections and skills acquired at my summer internship have been highly conducive to my professional development.
Throughout my college career, I've held four diverse internships including a congressional office, financial investments corporation, law firm, and now an international non-profit organization. Though my three previous internships provided valuable insight into potential career choices, my work was primarily administrative-based. This summer, I've had the privilege of conducting research at Charities Aid Foundation of America (CAF America), an international grantmaking and philanthropic advisory organization that provides donor funds to charities around the world. This experience has enabled me to improve my research, writing, data analysis, and synthesis skills necessary for future academic and professional success.
Many of the charities work in underdeveloped nations, implementing grassroots projects to promote environmental initiatives, economic empowerment, and human rights. Specifically, I work with the Programs and Strategic Initiatives team conducting research and collecting data on the United Nations Sustainable Development Goals. In addition to my summer research project, I write blog posts and stories of philanthropy for the CAF America website, highlighting the philanthropic initiatives implemented by the charities the organization partners with.
Prior to this semester, I had never engaged in undergraduate research, so the first few weeks were a bit overwhelming until I was able to understand the goals of my project and adjust to the writing style of the organization. In addition to my research responsibilities, I've had the opportunity to attend interesting and educational events in D.C. including the Global Peace Index Launch at the Center for Strategic and International Studies (CSIS) and the UN Sustainable Development Goals Summit at the United States Institute for Peace. My research experience coupled with the opportunity to attend conferences has been an incredible learning experience.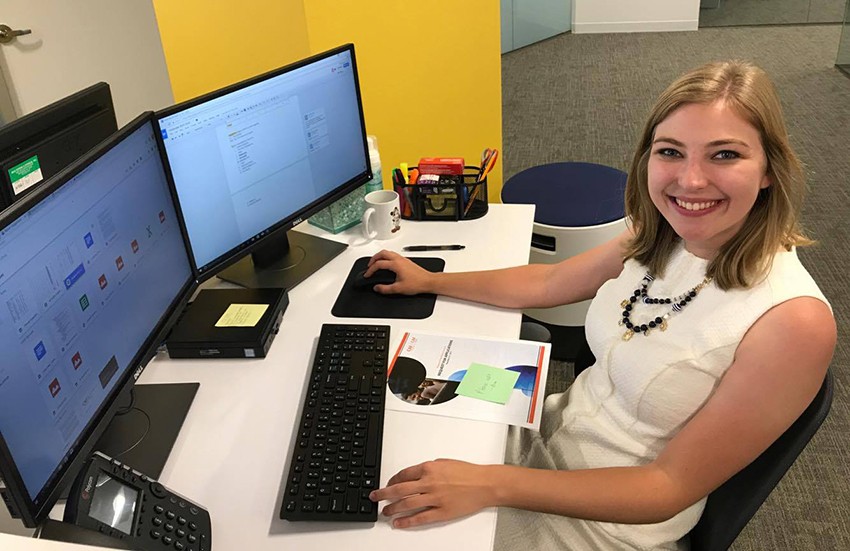 My supervisor and team members have served as amazing mentors throughout the summer, always providing constructive feedback on my work and pushing me to continuously improve. Not only are the staff members at CAF America extremely intelligent and driven, they're also in their twenties with post-graduate education. Their ambition and altruism has inspired me to work hard to come back to D.C. and eventually work in international development. My co-workers have become some of my best friends, and I hope to maintain those connections after the conclusion of my internship.
I love working at CAF America! I feel like I'm actually producing substantial work and making a meaningful difference in the world. I'm so thankful for all the skills I've developed and friends I've made this summer. This has been one of the most challenging and rewarding experiences of my life.
About the Author

More Content by Emily Pingleton