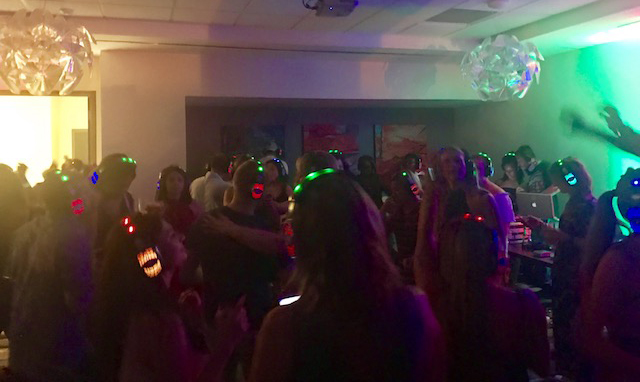 I had the opportunity to attend a silent disco, one of Washington's favorite nightlife attractions where hundreds of people, all with headphones on, dance to music being played by several DJs.
Terrah, a close friend and TWC alum, raved about how fun these events could be, and I knew I wanted to see it for myself. On Saturday, Terrah treated me to a ticket, and we silently danced the night away. Without headphones on, the experience feels immediately off-putting. This is where the "silent" aspect comes into play. To someone looking on, hundreds of people are dancing to no music, all moving to different beats. When you first arrive, you may feel awkward. I definitely did for the first few minutes! Soon, that feeling wears off and the party begins.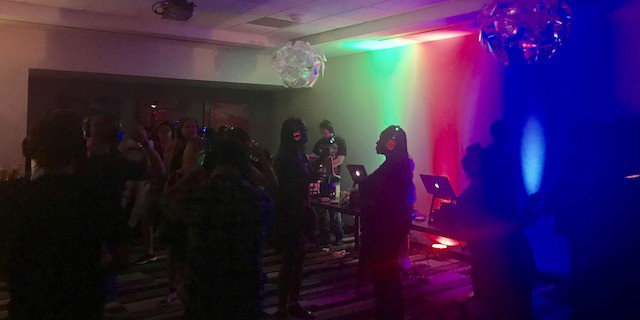 If you wore heels, take them off. This is the sort of place where even the most shy people can let go of their social inhibitions and just dance! Before you know it you won't care what you look like, you'll only care that you're having more fun than you've had all summer! Cycle through the available DJs periodically even if you love the song you're dancing to. Sometimes a song you love even more will be playing on a different channel! Dance for as long as you can. These events usually last about three or four hours. I don't think I stopped dancing last night.
If dancing at a silent disco sounds appealing to you, I suggest giving it a quick search online! Multiple events will show up in various neighborhoods, and you're sure to find one that works with your schedule. Don't miss out on this unique opportunity during your time in D.C.!
About the Author

More Content by Sara Moorehead