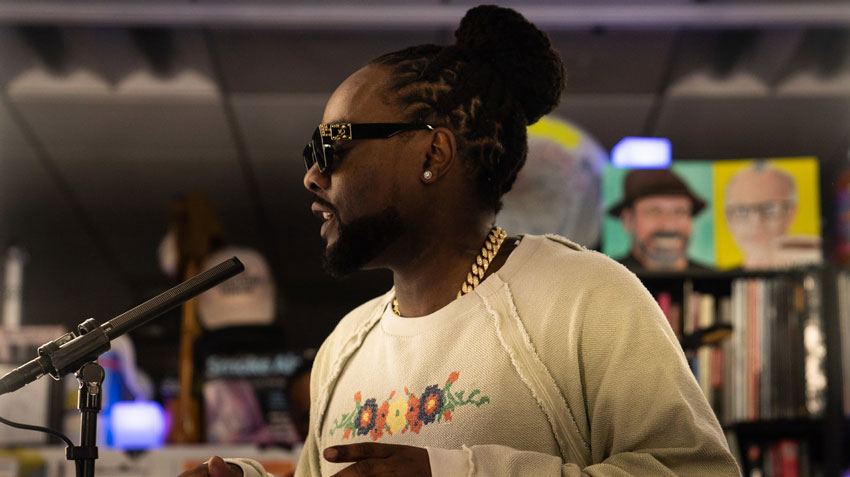 One of my favorite aspects of living in D.C. are the experiences that you can only have here.
There are so many opportunities for networking and meeting people who are influencing policy and society. There are also many entertainment venues and opportunities to experience the culture of D.C.
On October 1, I found out from a fellow intern that NPR would be opening up its office to the public to experience their famous Tiny Desk concerts live. NPR's Bob Boilen started Tiny Desk in 2008 -- a series where NPR invites artists of all genres and popularity to perform at Bob Boilen's very own desk. These performances are recorded and then shared via the NPR site and Youtube. These performances are a great way to see your favorite artists do stripped-down versions of their regular shows without all the noise you would experience at a regular concert at a bar or an arena. Traditionally, these performances are only attended by NPR staff and their guests. But NPR decided to organize a four-day festival called the Tiny Desk Fest and open their doors to the public for the very first time.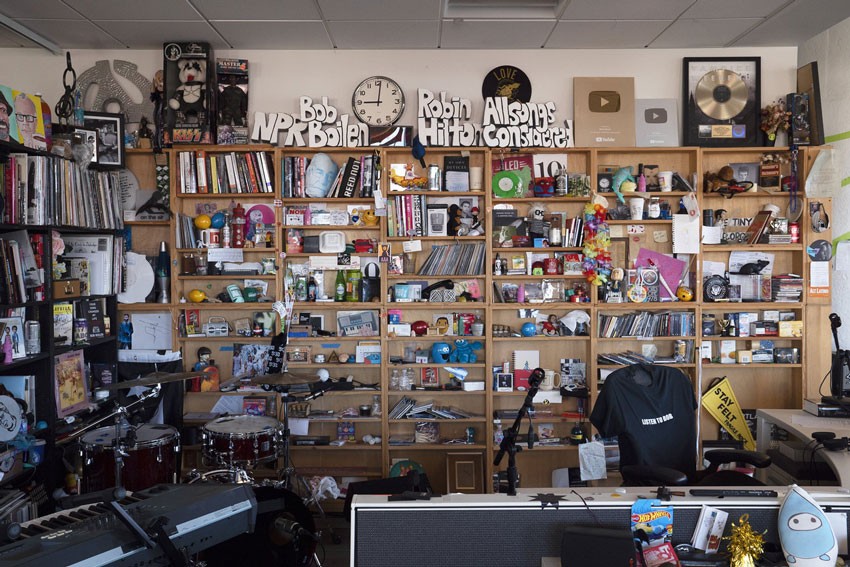 The Tiny Desk Fest was organized into four different nights from October 28 - 31. Tickets sold out within a half-hour from going on sale, even though attendees did not know who the performer for that evening was until they showed up for the event. Two of my fellow interns and I spent most of our lunch refreshing the NPR page in hopes of getting tickets, but only two out of the three of us were lucky enough to do so.
The first night of the festival included a performance from rapper Megan Thee Stallion, the second night's performer was Sheryl Crow, the third night's performer was D.C. native and rapper Wale, and the last included a performance from singer and producer Raphael Saadiq featuring R&B newcomer Lucky Daye.
When I first stepped into the NPR building (a 10-minute walk from TWC's Residential and Academic Building in NoMa) I was greeted by some Jack Daniels sponsored drinks and approximately 100–150 people buzzing about who the performer could possibly be for the evening. We took this time to browse the gift shop and I purchased a Tiny Desk pin and sticker to commemorate the event.
About 15 minutes before the performance, NPR staff guided the crowd into the elevators and up to the offices of NPR Music. Before the concert began, Bob Boilen introduced Saadiq and talked about how Tiny Desk has grown over the years and how artists will leave behind gifts for his bookshelf that sits in the background of all the Tiny Desk videos. Most recently, a lamp was left behind by R&B singer Summer Walker and now resides on the upper right shelf.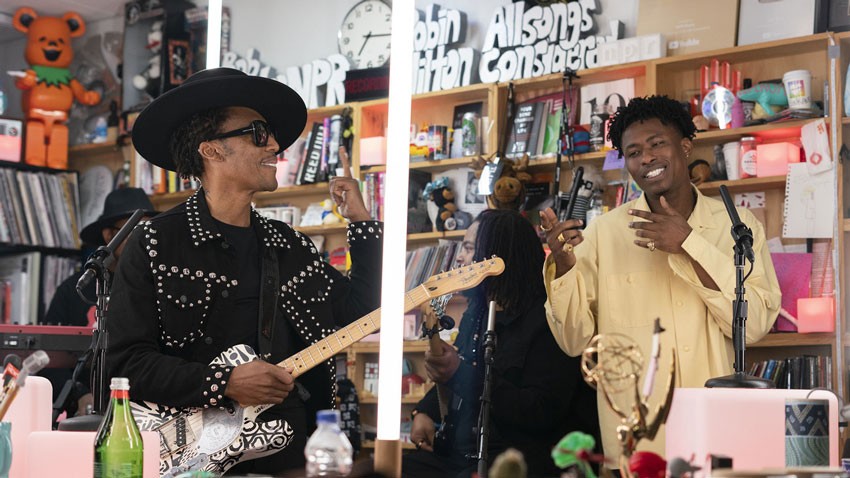 The performance itself included a guitarist, drummer, and Raphael himself on bass. Lucky Daye joined for two numbers and performed songs from his latest album, Painted. The songs included elements of R&B, funk, and rock. The last number featured a distinct riff from a tuba player. Before the song, Saadiq noted that his high school in Oakland didn't have a marching band and he was always inspired by the marching bands at HBCUs and wanted to include that sound in his music.
While in D.C. I highly recommend taking the time to embrace all the experiences that you can only have here.

Mythea Mazzola
After the performance, NPR Journalist Rodney Carmichael interviewed Saadiq in Studio One. Carmichael asked about Saadiq's inspiration for his most recent album, Jimmy Lee, as well as Saadiq's role as a songwriter and producer for famous R&B artists such as D'Angelo and Solange. Saadiq shared that this album was inspired by his brother, Jimmy Lee, and more specifically, Lee's struggles with addiction.
What makes Tiny Desk so special is the opportunity to experience music from your favorite artists or be introduced to a brand new artist in an intimate setting. While in D.C. I highly recommend taking the time to embrace all the experiences that you can only have here - there are many concerts, theatre productions, and seasonal events happening on any given week you just have to pay attention.
Images in this story via NPR.org.
About the Author

More Content by Mythea Mazzola