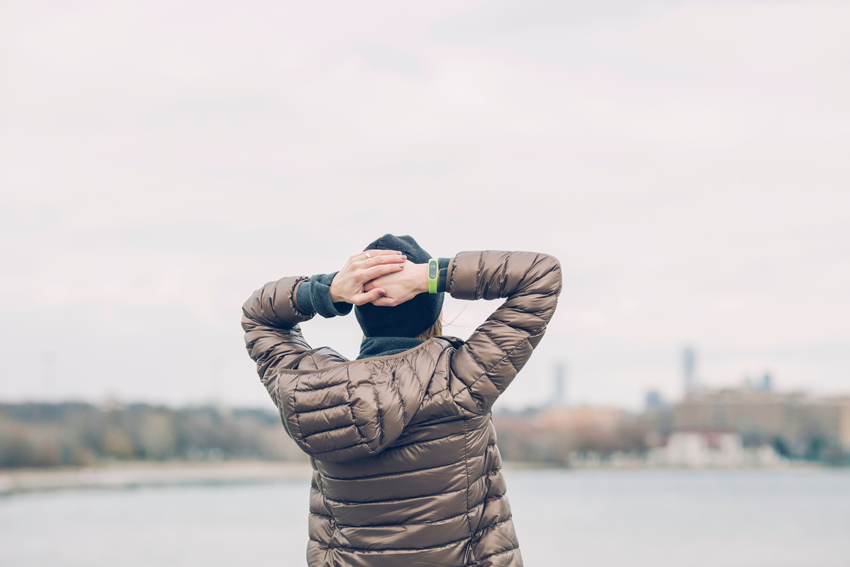 Although your time in D.C. is short, burnout can set in quickly.
It can seriously affect the quality of your work as well as your overall mental health. While it's admirable to work hard and pushing yourself can be a good thing, there is nothing fun or glorious about burning yourself out. There is so much to see and do in the city. Any demotivation can cost you valuable time to enjoy your semester in D.C.
The tell-tale signs of burnout are:
waking up exhausted despite a full night's sleep
activities that were once exciting become tedious
even the simple act of getting ready in the morning feels draining
So the million-dollar question is how do you avoid it while interning in D.C. The answer, oftentimes, is you can't. Burnout is a normal part of life, and everyone feels it at some point or another. There are certain things that can be done to limit burnout, though, both in frequency and intensity. You can even reduce the likelihood of burnout before ever arriving in D.C.
Start by selecting an internship site where you will feel fulfilled by the work you will be doing. In the pre-arrival process, clearly communicate what you are looking for out of an internship. Once you are referred to sites, research each organization and see which ones interest you. That way, before you even start interviewing, you'll have an idea as to how you want to spend your semester. If you are excited to go into your internship every day, your likelihood of feeling burnout is decreased.
If you are working your dream internship, you can still experience burnt out. That doesn't mean your internship site was a bad choice, nor that you are working in a field you don't enjoy. It just means you are human. If your car ran out of gas, would you buy a new car? That's what burnout is for a person. You don't need a new career path, you just need to fill your tank.
If you are working your dream internship, you can still experience burnt out. That doesn't mean your internship site was a bad choice, nor that you are working in a field you don't enjoy. It just means you are human.

Matthew Murphy
So, if you feel burnout at some point, how do you manage it?
First, you have to recognize that burnout is occurring. Those three signs I listed at the start are how burnout manifests itself for me. It is by no means an exhaustive list. Some other signs of burnout could include insomnia, boredom or an inability to focus. If you start to notice negative changes in your normal attitude, disposition or work ethic in more general terms, then you are likely burnt out.
Once you recognize it, dealing with it becomes much easier. Despite this, there isn't a one-size-fits-all solution to burnout. It's a trial and error process. There are a few perennial favorites ranging from exercising more and eating better to adjusting your workload. For me personally, the best technique I've found is to adjust my sleep schedule.
Early in the semester I would wake up, eat breakfast, go to work, come home and then be tired and not want to do anything until going to bed. In the second week, I started waking up earlier. Instead of getting up at seven and leaving at eight, I would wake up some time between five and six, and use at least some of that extra time for myself.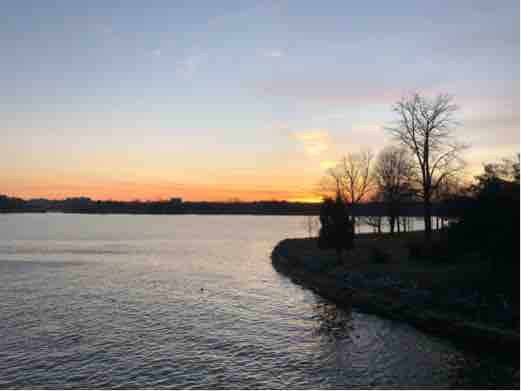 You don't need to be that extreme with it. Waking up 30 minutes earlier and using that time to take a walk or read a book or anything else that you would do to unwind or relax will help you recenter yourself at the start of each day, and help you feel more in control. I found that when I took this time I would go into work more focused and energized. Other interns and students I've convinced to try this say the same.
Another successful strategy for me was to get more fresh air. Taking a walk at lunch, going for a jog in the morning, or even just sitting by an open window when possible can do wonders for your health, both physical and mental. Take some time to be outside, especially when the weather is nice.
I spend most of my day in an office with no windows, so by the time I get home I am craving some outside time. D.C. has plenty of public parks and green spaces, including the National Mall and West Potomac Park, both of which are easily accessible by the Metro or other transportation options.
I once saw a video that described burnout as "the closest feeling to death that isn't death." It's a miserable feeling, truly, but it is a manageable feeling. It's normal to feel burnout from time to time, and it's even normal for that feeling to stretch out over several days, but it's not the end of the world. Do things that refill your tank, and you'll be enjoying your semester again in no time.
About the Author

More Content by Matthew Murphy