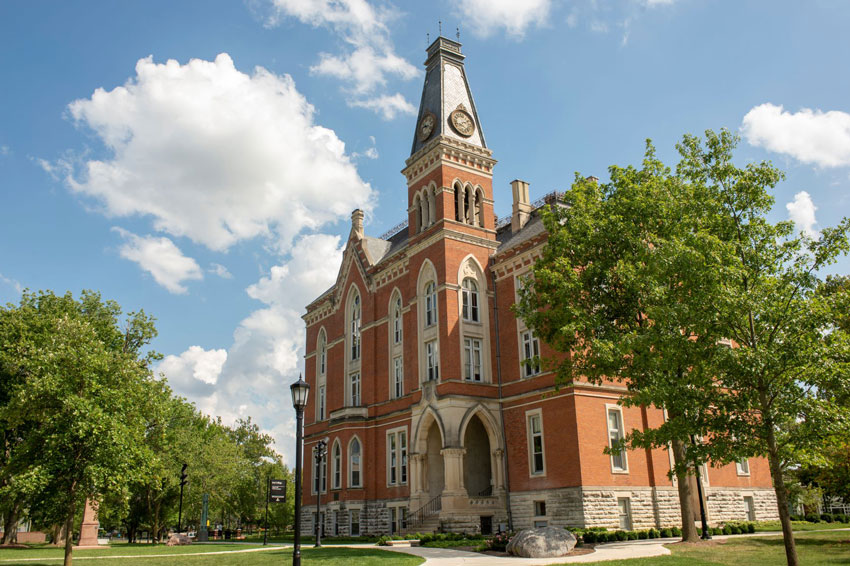 Liberal arts school becomes 400th U.S. affiliated institution that trusts TWC to prepare its students for personal and professional success
WASHINGTON, D.C. — DePauw University and The Washington Center (TWC) announce a new partnership to provide students on the Greencastle, Indiana campus the opportunity to study away in the nation's capital. The partnership complements each organization's desire to enable students in their pursuit of learning, growth and careers. DePauw students choosing a TWC semester or summer term will benefit from skills-based internships, networking and professional development classes.
"I am excited that DePauw University will be collaborating with The Washington Center to provide our students with a first-rate off-campus study program in the nation's capital," said Dave Berque, Interim Vice President for Academic Affairs at DePauw. "The program will provide significant networking opportunities and an outstanding support infrastructure that will help our students pursue career-related internships while they simultaneously take courses in Political Science and related areas."
As part of its commitment to building bridges between knowledge and experience, DePauw University requires students to complete two extended study opportunities. TWC's Academic Internship Program, which transforms academic learning into real-world skills, would fulfill one of those extended study requirements for DePauw students.
"It is a pleasure to welcome a nationally recognized institution like DePauw University as our newest, and 400th, affiliated partner in the U.S.," said Kelly Eaton, Chief Academic Officer, The Washington Center. "Our common commitment to experiential learning and expanding student success made partnering an obvious decision. TWC looks forward to introducing DePauw students to D.C., and further guiding their personal and professional development."
The initial cohort of DePauw students is expected for the Spring 2021 term.
About DePauw University
DePauw University is a top-tier, national liberal arts institution with an enrollment of 2,000 students who come from across the country and around the world. Through the fusion of academic excellence and vast experiential opportunities, DePauw prepares leaders for personal and professional success.
About the Author

Follow on Twitter Visit Website More Content by The Washington Center