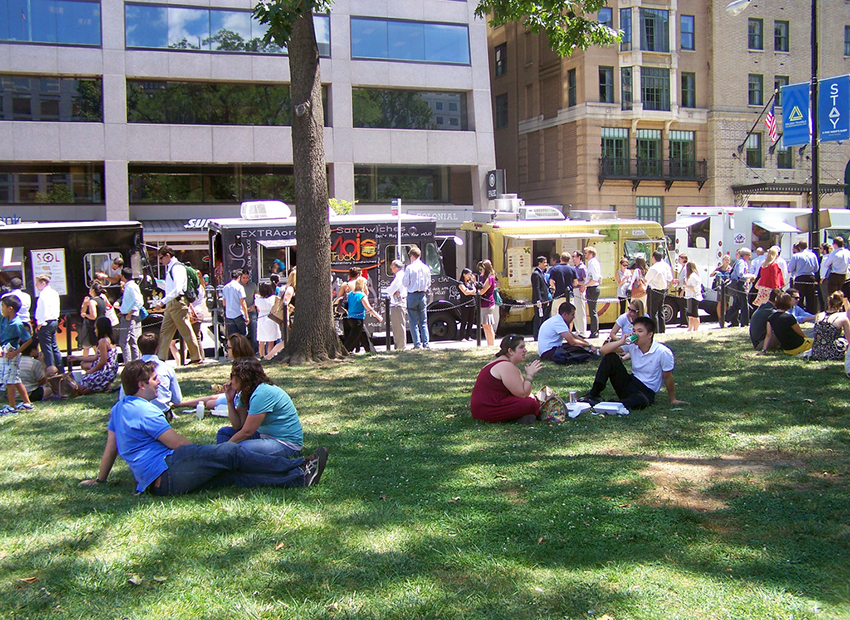 If someone asks what I'll be missing most about my D.C. internship, I'll probably say, "going to work every day."
I know, such a nerdy response. But when one truly enjoys their job it makes sense that they'll miss it when they no longer do it. Today, I'll share with you a little bit about my internship, and three reasons why it has made an impact on my D.C. experience.
The Location
Unlike many students at The Washington Center who have politics-related internships I study and work in finance. I intern at Izar Capital Group: a partner-owned, conflict-free, middle-market merchant bank/strategic advisory group.
One of the things I like the most about Izar is its location. The company is located at Farragut Square, the centric area for a lot of companies and organizations. It is a 10-minute walk from the White House (we actually have a view of the White House from our window), a couple-minute walk from two Metro and bike stations, and only 40-minute walk from TWC's Residential and Academic Facility. It's very accessible and I actually enjoy walking to and from work pretty much everyday.
What adds value to this location are the food trucks at Farragut Square at lunchtime. There's a wide range of food that you can choose, from Western fast food to authentic Asian and Middle Eastern cuisine. Besides the trucks, there are also chain restaurants in the area that offer many other food options. It's amazing how diverse my lunch can be, but it's also dangerous for my wallet (especially when I'm on a budget).
The Knowledge
When I say knowledge, I mean technical and hands-on knowledge, not book knowledge. Because we are a relatively small firm, much of the work is allocated to interns, which allows us to learn a lot, in my belief. Needless to say, I learn quite a bit from my direct supervisor, who's also the Managing Director/Founder of the company. His experience in corporate finance is incredible and being able to work alongside with him enables me to acquire a lot of information that I'd otherwise not be able to get from school.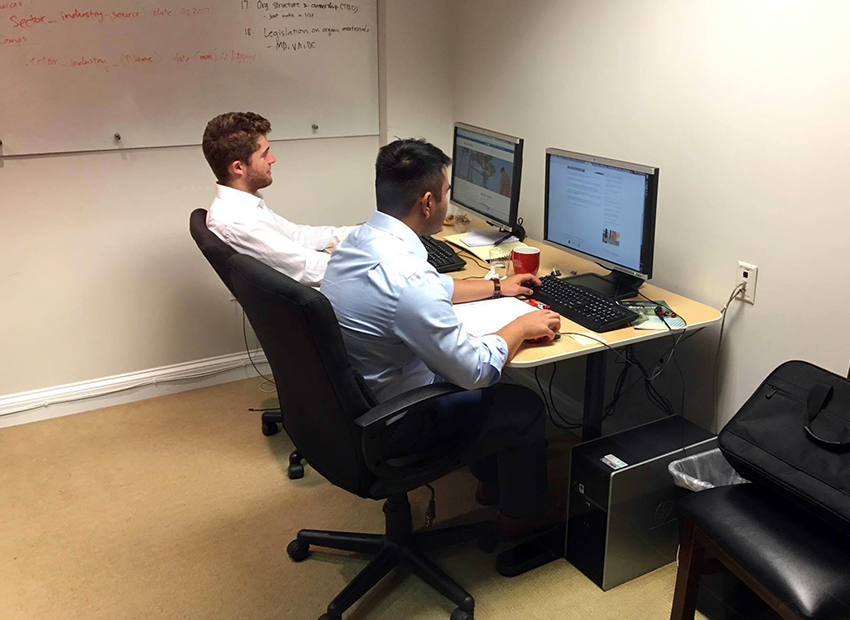 What's more amazing is that the interns learn a lot from each other as well. We come from different educational backgrounds and bring different skill sets to the table. We have a Gibraltarian who has a Masters degree, a Filipino-American who studies in England and two Vietnamese interns who have Finance, Math and Economics degrees. I'd say we make a pretty solid and diverse team. I can say that the two-months worth of knowledge I've acquired in D.C. is more than one year's studying at school.
The People
No matter how desirable your work is, if you don't get along with your peers at work, it is still a loss. Fortunately, my coworkers and I have gotten along really well since day one. We're all in our twenties and are all very open-minded. Not only do we work together, we also talk and share quite often, and it's not just work talk. We've opened up about our life stories, backgrounds, family, and even about our social life outside of work. We listen and give each other advice. And we encourage each other to move forward.
Going to work everyday knowing I'll be with the people that I like really pushes me at my job. I enjoy spending time with them, and learning from them. I wouldn't say we have a perfect job, but we definitely have a warm environment where we can be ourselves and learn from each other a lot. And that's what makes my work experience so enjoyable.
I am fortunate that I have found a workplace where I actually enjoy going to everyday. Not everyone lucks out the way I did, but to those who do, cherish every moment you have.
About the Author

More Content by Sean Do