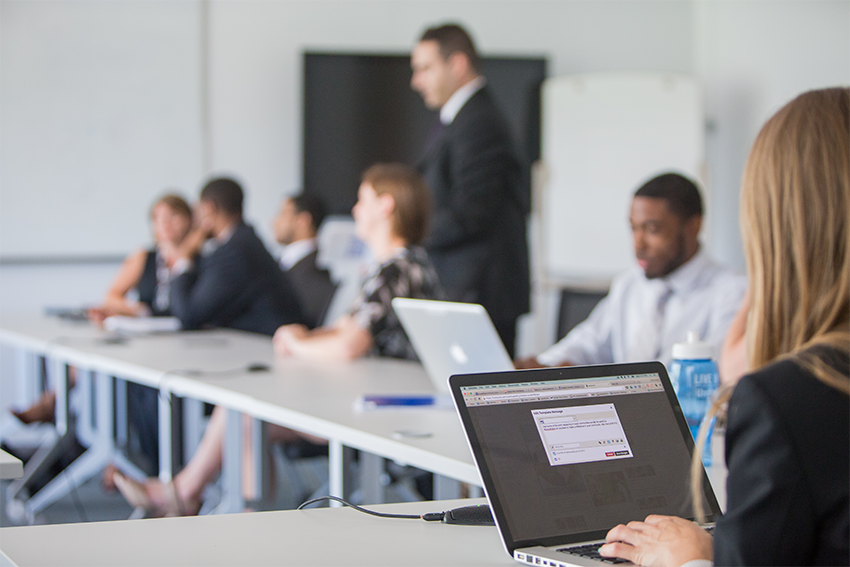 The Washington Center (TWC) for Internships and Academic Seminars is pleased to announce the selection of the 2017 Foreign Affairs Information Technology (FAIT) Program Fellows – one Undergraduate Fellow and three Graduate Fellows.
Managed and funded by the United States Department of State, and administered by TWC, the FAIT Fellowship offers talented students pursuing an Information Technology related degree from diverse backgrounds the opportunity to pursue a career in the United States Foreign Service. Consideration is given to qualified applicants who, in addition to outstanding leadership skills and academic achievement, demonstrate interests in Information Technology or related fields. Women, members of minority groups historically underrepresented in the Foreign Service and students with financial need are encouraged to apply.
Recipients of the FAIT Fellowship receive two years of financial support, mentoring and professional development to prepare them for a career in the Foreign Service. Fellows also complete a domestic internship at the U.S. Department of State in Washington, D.C. and an overseas internship at a U.S. embassy.
The first Cohort of Foreign Affairs Information Technology Fellows
Mr. Shaki Kar, Pace University
Ms. Akvile Kiskis, Illinois Institute of Technology
Ms. Rachel Chao, George Washington University
Mr. Brady DeMeritt, Pomona College
"The Washington Center is honored and excited to partner with and be administering such a distinguished program in its inaugural year," said Chris Norton, president of The Washington Center.
The 2017 FAIT Fellows hail from three graduate and one undergraduate institutions and four different states. Their majors range from Information Technology and Management to Linguistics and Computer Science. At least three of the fellows have participated in professional and service activities throughout Asia. At least two of them have previously received extremely competitive fellowships and participated in prestigious internships which enabled them to study and work abroad. Prior to becoming Fellows, they engaged in a wide range of fields including academia, the federal government and the private sector.
About the Author

Follow on Twitter Visit Website More Content by The Washington Center