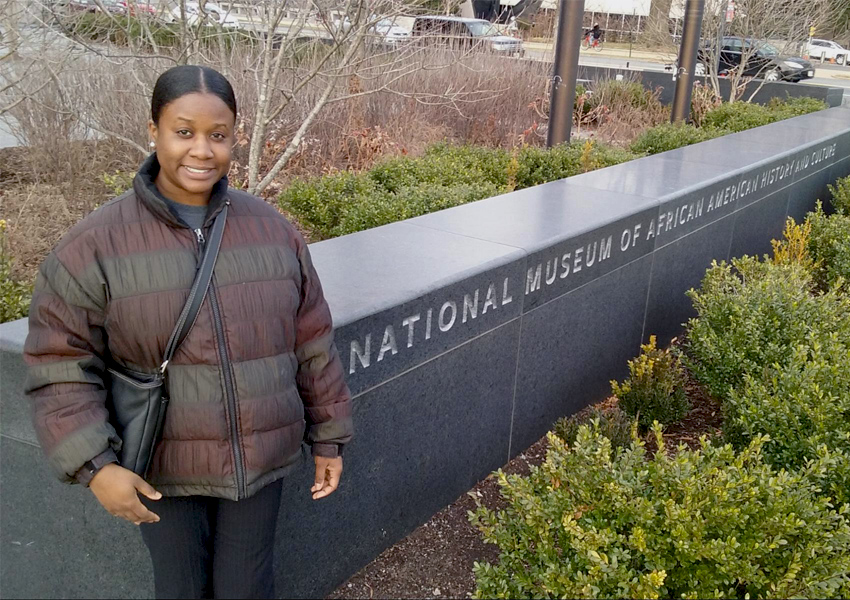 On any given day in D.C., there are a wide range of concerts, museums and cultural festivals to choose from. What is even better is that many of these activities are free to attend.
In the five weeks I've been here, I've already visited the Kennedy Center, the National Archives, the U.S. Capitol, and I was also able to get a selfie with the Washington Monument. Here are a few other destinations I can recommend from experience.
This past Sunday, my roommate and I decided to see a classical concert at the National Gallery of Art. The concert was fantastic! Some of the songs performed by the duo - a violinist and pianist - were Beethoven and Gershwin selections, while others had a Roma influence. Afterwards, we grabbed dinner at Union Station. It's a short, fourteen minute walk from the RAF. Once inside, I was amazed by the overall energy of the area and the number of restaurants and other amenities that were available to patrons.
Earlier this month, I had to mail some packages at the UPS store. After leaving the store, I could hear commotion along with crowds of people gathering in the streets. I walked toward the crowds to see what was happening. To my surprise, there was a Chinese New Year parade in Chinatown. I saw a long, golden-orange and red dragon pulse through the air and around the crowd. There was also a mini gold-striped, crimson-hued lion frolicking up and down the street. I saw women and children, some dressed in traditional clothing, wave at the crowds while others played drums and other instruments to keep everything lively.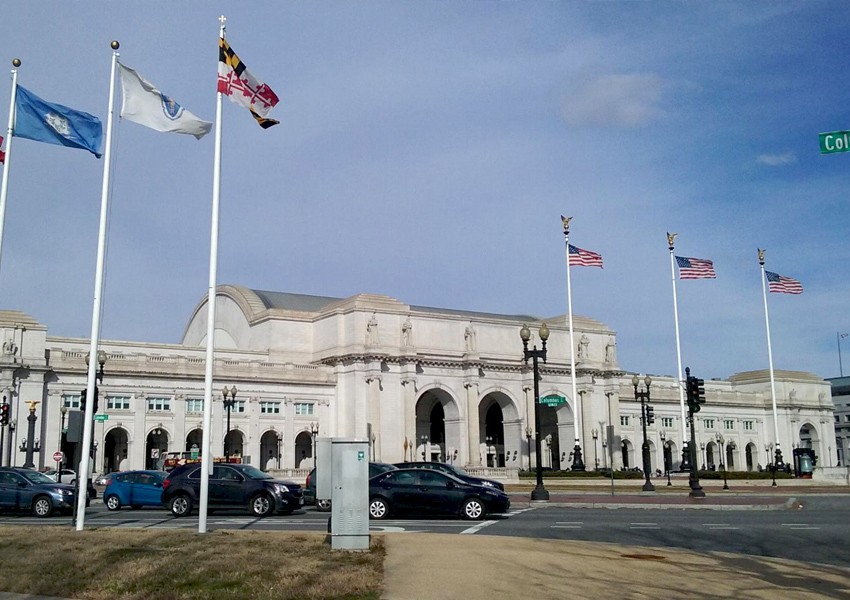 Also earlier this month, I had the opportunity to visit the United States Holocaust Memorial Museum. Many of the stories that we come to know about the Holocaust focus on the many lives that were lost during World War II. However, there are numerous stories of men and women who fought against the Nazi regime. For instance, in the Kovno ghetto that was located in Lithuania, citizens created hidden locations where they kept detailed records (whether in diary form, objects, or with photos) of the crimes that many Germans committed against their homeland.
On President's Day, I visited the National Museum of African American History and Culture. There's a sculpture by Nigerian artist Olowe of Ise that was inspiration for the building's overall design!

Lauren E. Munroe, Spring 2019 intern at the D.C. Bar Foundation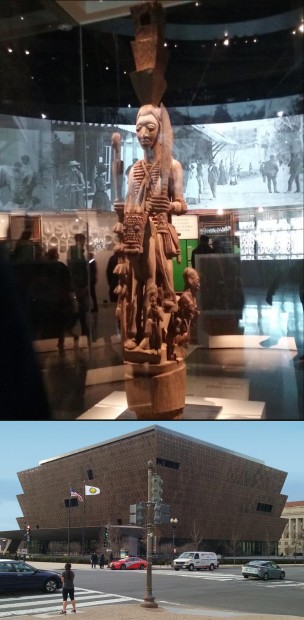 One particular piece of art that stood out was of a jewelry sculpture, created by modernist jeweler, Art Smith, who was discouraged from entering the art industry and instead forced to accept a "practical vocation". Smith endured many challenges due to individuals dismissing him because he is black, and the stereotype was that black people should not enter professional careers. This hit home for me. When I was a teenager, my father shared with me that during his senior year of high school his guidance counselor said to him that the only thing he'd be good at is working with his hands as a janitor or another manual labor job, but nothing else above that. However, my father persevered and years later, was able to reach the corporate level, becoming a manager, and working closely with the CEO at a large, respectable company for almost thirty-seven years before retiring.
In all, there are so many activities and learning opportunities to take advantage of in D.C. Opportunities that will help you learn more about different cultures and history, and perhaps understand more about yourself and your own family's' journey. I hope you are able to visit as many places here in D.C. as possible!
About the Author

More Content by Lauren E. Munroe