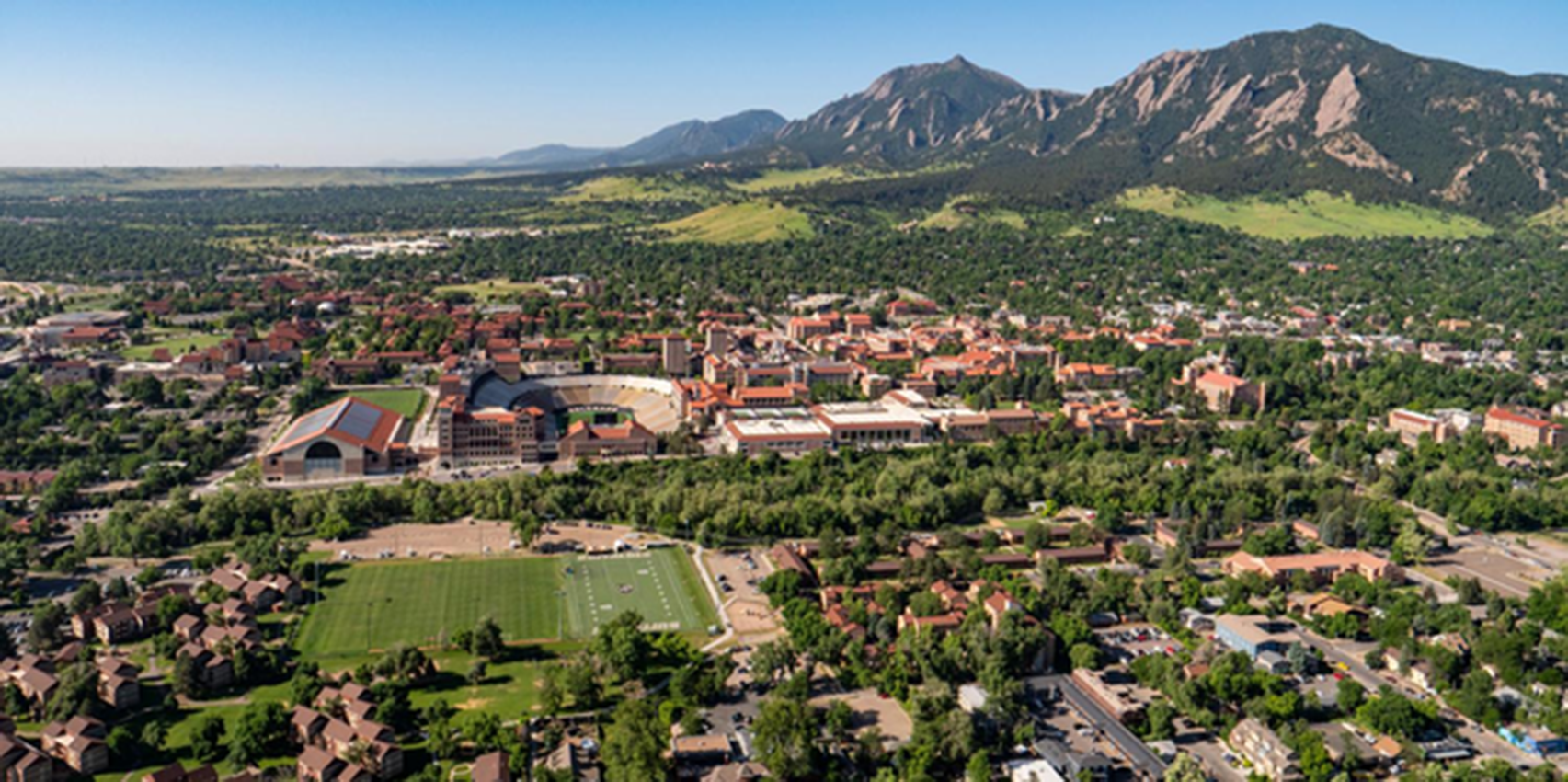 Through this new partnership, a cohort of approximately 80 CU students will take part in TWC's Academic Internship Program annually, beginning in Spring 2022.
WASHINGTON, D.C.—In a first-of-its-kind partnership, The Washington Center for Internships and Academic Seminars (TWC) will operate the University of Colorado Boulder's (CU) longstanding CU in D.C. program beginning in spring 2022.
For nearly five decades, TWC has provided a bridge between higher education and professional careers, offering dynamic, experiential learning opportunities to empower and motivate young people to become engaged global citizens. The CU in D.C. program, administered by CU Boulder's Education Abroad, operates with similar goals as part of a broader initiative by CU to develop a more visible presence in Washington, D.C., and to develop future leaders.
"Our CU in D.C. program has been a successful extension of our campus and our institution's home base in Washington for years," said Sylvie Burnet-Jones, director of CU Boulder Education Abroad. "But tapping into the breadth and depth of The Washington Center's programming, the strength of its employer network, and its longstanding reputation as a premier provider of D.C.-based internships will take CU in D.C. to a new level and allow us to expand access to this life-changing program for more students."
In this new partnership, a cohort of CU students will take part in each of TWC's spring, summer, and fall Academic Internship Programs—welcoming a group of approximately 80 students per year to D.C. TWC will also operate the CU in D.C. program's Maymester program focused on science and technology, which enrolls an average of 10 students each year.
"A lot of TWC's enrollment historically comes from institutions that send one or two students per year," said Reid May, TWC's senior director for institutional partnerships and admissions. "To manage a cohort model that includes groups of students from one institution each year, throughout the year, is a great opportunity to illustrate our strengths in managing this type of program for institutions."
Through this new partnership with TWC, CU students pursuing degrees in a variety of majors will have access to an expanded network of internship sites spanning dozens of sectors, including nonprofit, education, communications, law, and the arts. To complement their internships, CU students will benefit from TWC's comprehensive professional development programming, which includes data and insights about the real-world competencies they excel in and what areas they need to improve upon as they enter the workforce of tomorrow.
Both TWC and CU are committed to increasing equity and access to these kinds of experiential learning programs. The organizations have worked to create a CU in D.C. program that appeals to students in a broad array of majors, as well as to deliver the program at a price point that does not exclude students with financial need.
"We don't want cost to be a barrier to participation," May said. "This is essential not only to meeting CU's institutional goals, but also supporting TWC's efforts in creating pipelines for equity in the future workforce."
—
To learn more about the TWC-CU partnership, please contact Mariel Shilling at mariel.shilling@twc.edu.
To explore a potential partnership between TWC and your institution, please contact Reid May at reid.may@twc.edu.
About the Author

Follow on Twitter Visit Website More Content by The Washington Center