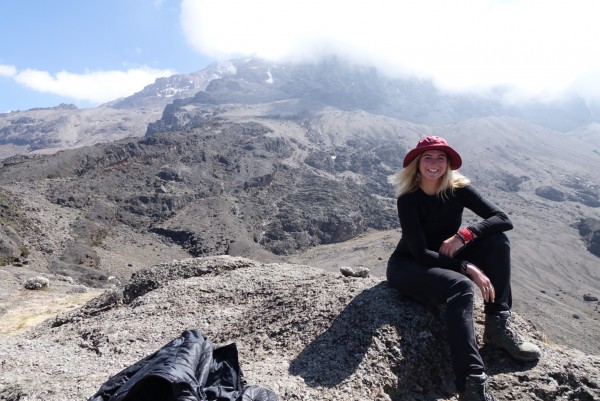 University of Iowa graduate and TWC alumna Brooke Bierhaus looks at how her TWC experience has directed her travels across the globe and how the video and editing skills she developed have proven invaluable to completing her feature-length documentary.
Where did you attend college? What was your major and minor?
I attended the University of Iowa where I majored in journalism-mass communications with a minor in human rights.
When did you attend TWC? Where did you intern?
I did TWC in Fall 2014, during my senior year. I had the best internship! I was part of the communications team at the Smithsonian National Zoological Park as their video intern.
Looking back, what are one or two of the most significant ways the TWC experience impacted your life?
Living in D.C. allowed me to really see how much life there is going on around us. Coming from the Midwest, I wanted to say hi to everyone, be pleasant and display that Midwest hospitality. As an aspiring journalist, I wanted to be a chameleon, take things in and adapt to different situations. I was afraid that to be able to report on something here I would risk losing that sense of myself. Thankfully, that was not the case.
What were some of the skills you worked to develop during your internship and how are you applying them in your professional life today?
When I interned in the Smithsonian communications department, video was still a new addition to their communications outreach. It was only the third year they had dedicated to incorporating video and I was their first video intern. We were figuring out the internship as we went. I got to find stories I liked and pitch those on my own. I learned how to capture stories and to take B roll for every single video. Then to finish them, I had to get really good at editing software like Final Cut Pro, Adobe Premiere and others. My stories would turn interesting, scientific, matter-of-fact content into fun little videos for members of the Smithsonian National Zoo's audience, which are usually kids and their parents.
I learned so much from being able to create those video packages during my internship. I'm a multimedia journalist now and I've just completed my first feature-length documentary film. Two years of working to get all of the footage and trying to figure out the narrative, while also handling the editing process. Had I not gotten to spend so much time capturing video and using editing software, with the permission to make mistakes while learning at my internship, I'm not sure I would have accomplished my film.

Brooke Bierhaus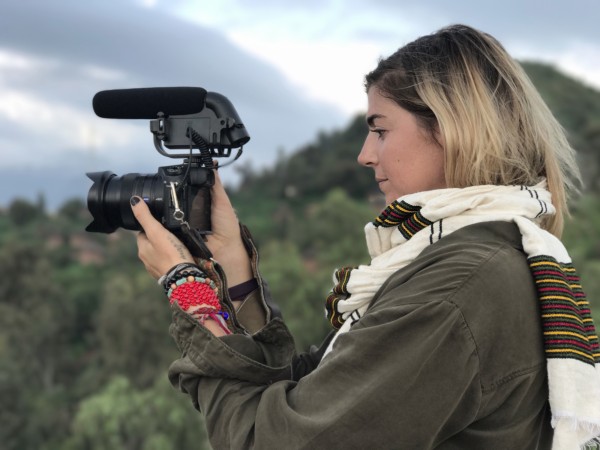 Why did you choose D.C. over places like New York City or Los Angeles that have large, more prominent media and film presences?
The biggest draw while looking at TWC and Washington, D.C. was that National Geographic's headquarters is there. That was my dream job - become a photojournalist for them and so I had it in my head, I've got to go to D.C. I thought, I'm going to TWC. I'm going to work with National Geographic. I'm going to be doing this, and this, and this.
And life works in a beautiful way. I didn't intern with National Geographic, yet working with the Smithsonian was a blessing. Plus, I learned so much during the TWC panels that have helped me develop personally and professionally, too. My TWC experience just worked out in the best sense.
What made you realize that you should do an internship while you were in school? Was it something your university recommended or did you decide on your own?
I was on the track team and so it was never in my mind to do an internship between workouts, practice, meets and everything. It was my sophomore year when I realized my heart was not with track. By that time, I had also started my journalism classes. That sparked something in me. I wanted to learn as much as I could about journalism, as fast as I could. I found this local show and did my first internship there during my junior year. Around that time, I happened to attend a campus career fair and TWC was there, promoting internships. I felt that TWC was something that would really set me apart and I had to do it.
What were some of the questions or doubts - before or during the internship - you may have encountered? How were they addressed?
I remember I was worried that everyone would be working on Capitol Hill and I wouldn't be taken seriously because my internship wasn't political. I feared I wouldn't have anything in common with anyone because of that. And on top of that, my internship was new and TWC didn't have an established relationship or defined duties for the Smithsonian National Zoo. It was new territory for everyone. My Internship Advisor pledged to help me out, to work with me and them, to ensure everything would work. And she really did.
Prior to our internships starting, we had a workplace panel at the RAF. I had bought a new skirt as my first day, professional outfit and a blouse with birds on it. The panel leader asked where I was working and when I told her the National Zoo she was okay with it, as it would not have been acceptable on, say, Capitol Hill. That actually reinforced for me that everything was going to work, that the National Zoo was the type of workplace I wanted to be at. Then after the panel, I had some girls come over and compliment my outfit and say they wished they could wear that to their site.I felt like this was cool, that I had met some people and everything was good.
What have you been up to since you finished TWC and left D.C.?
I graduated the semester following TWC. I went to New York for an intensive workshop on acting and filmmaking with the New York Film Academy. A month into it, I felt it wasn't fast enough for me. I found a photography instructor position in Iceland that I applied for and got - I was still thinking National Geographic. I went to Iceland for three months, which led to a job as social media coordinator doing photography and multimedia journalism for a wildlife research team in Costa Rica, bringing it back to my National Zoo experience. That was amazing. I loved it.
While I was there it sparked an idea in my mind of coffee and tea as a way to make people feel comfortable, to foster hospitality, to have moments of friendship. That became the premise of my documentary. I've spent the last two years, through nine countries and 10 languages, finishing it. Language is a big thing for me, ethnology and linguistics. The film is a celebration of that moment where we come together over an experience - even if we don't speak the same language.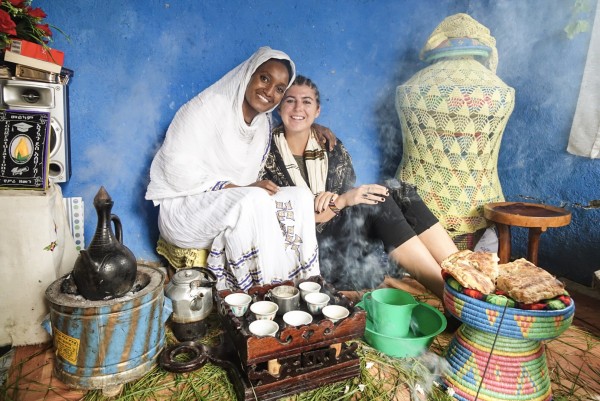 Do you have any advice or words of wisdom for students currently in the TWC program or who are about to decide on an internship?
Opportunities are everywhere. Go to every TWC panel, even the ones you may not think you'll want to go to or get anything out of. I really didn't want to go to the LinkedIn one, but I am still using information I got from that one. Take advantage of all of those networking after work events. Networking in D.C. is all day, every day and it pays off long-term.
Also, don't be afraid to ask someone you're working with to look over your resume. Really take a chance to see if what you are doing would make you employable now. Has the work they saw you perform made it so they want to hire you at the end of your internship? And if not, what is something you could do to make the difference? What is something they look for that isn't on there? Or if you want to go a different route and not talk about yourself, ask what they look for when they are hiring. That is so important. You get those little tidbits of advice from people when they are relaxed and tell you what they would be looking for in a hire.
Anything else about your TWC experience in D.C. you can share?
When you're in D.C., you walk by people and you don't realize it, but they are the people putting in the time and making things happen. With all these interns coming through D.C., they could be the next generation. If you want to really feel like you're part of something bigger than yourself for work or internship, D.C. is the place for you.
About the Author

Follow on Twitter Visit Website More Content by The Washington Center