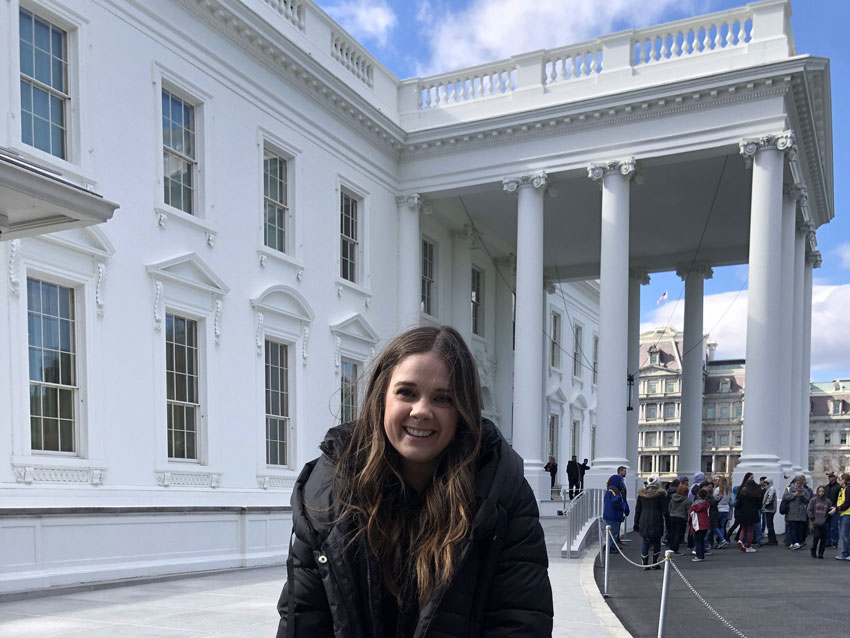 Molly Garton, Communications major from Lubbock Christian University, reflects on her professional semester experience in Washington, D.C. during spring 2020.
On the importance of internships:
As a communications major in my senior year at Lubbock Christian University, I understand the importance of hands-on experience in your field — and nothing compares to having actual experience in your field on a resume, especially if it's in a renowned city like Washington, D.C.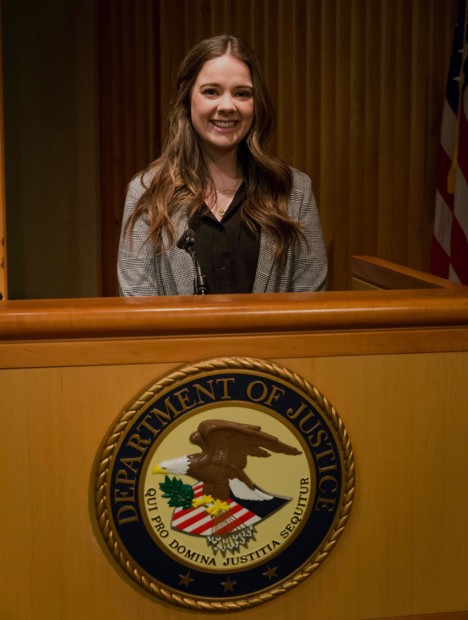 During the spring 2020 semester, I was an intern at the Department of Justice, Executive Office for the United States Attorneys where I worked with the Strategic Communications Team. There was always something going on, and I spent most of my time working on special social media projects or editing reports. I especially loved collaborating with the other interns and staff members at my internship.
In addition to hands-on experience and close collaboration with others at the organization, my internship also presented me with many opportunities to attend Department of Justice events and press conferences, which served to further my exposure to what it would be like working in this field as a post-college young professional.
On what it's like to live and intern in Washington, D.C.:
Before arriving in D.C. for my professional semester through The Washington Center (TWC), I was fearful that I would be without a community. I love my college campus because I am constantly surrounded by others and I did not want to leave this behind. Fortunately, I found community in D.C. much easier than I expected!
Every moment in D.C. was incredible, and I fell in love with the city and the endless amount of opportunities almost immediately. My internship provided me with valuable experiences that I will never forget. Most notably, I had the privilege of hearing the First Lady speak at the Department of Justice's 2020 National Opioid Summit. The First Lady's "Be Best" campaign has a focus on keeping children safe and free of drug and opioid abuse. During her keynote address, she thanked law enforcement for their work in fighting the epidemic, while also speaking about the importance of a drug-free future for children. Opportunities such as this one are readily available in D.C., making life in this city extremely unique.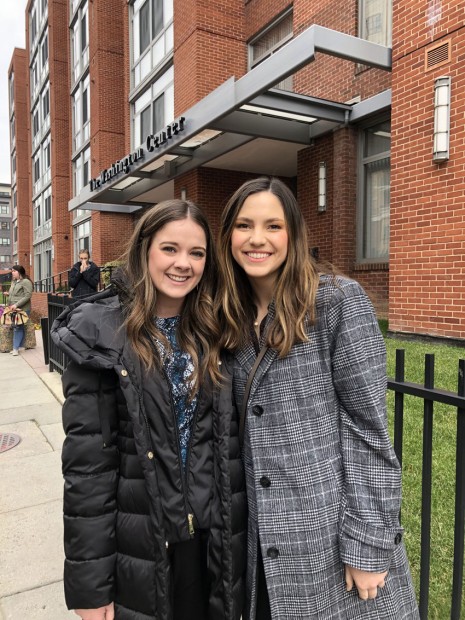 On the number one thing students need in order to be successful after college:
I think that in order to be successful, it's important to look for, and take full advantage of, opportunities to push yourself out of your comfort zone because that's often the best place to learn and grow. Even though it was uncomfortable, I forced myself to get out of my comfort zone and connect with others. By taking full advantage of this learning and growth opportunity, I learned that I am capable of more than I ever even realized, making me confident in my skills and abilities for life after college.
On the benefits of a professional semester through TWC:
As a senior, TWC was a great opportunity for me to begin transitioning into the professional world. I was given opportunities to expand my network, as well as resources to better market myself to employers. And since my school, Lubbock Christian University, and TWC had an active partnership, I was able to get a great internship while still meeting my academic requirements so that I can graduate on time.
If it weren't for my professional semester experience through TWC, I wouldn't have been able to make the lifelong connections that I did. The relationships formed through this experience are extremely special.
---
Ready to make your transition to the professional world, expand your network and forge lifelong connections? Learn more about how a professional semester in Washington, D.C. can help set you on a strong post-college career path while also enabling you to earn academic credit.
About the Author

Follow on Twitter Visit Website More Content by The Washington Center