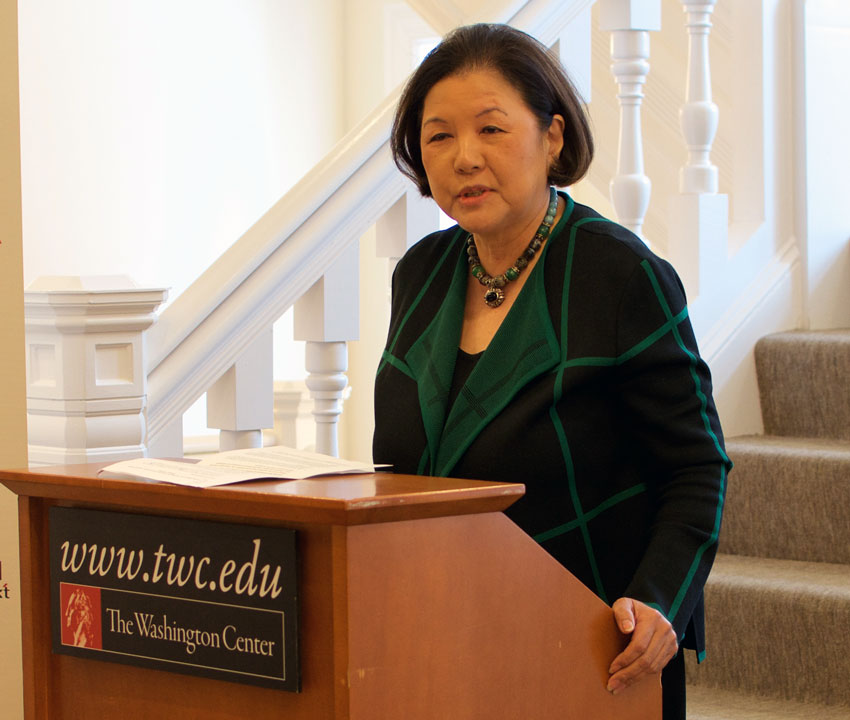 The U.S.-Japan Council president was a staunch advocate for trans-Pacific collaboration and relationships
WASHINGTON, D.C. — The Washington Center for Internships and Academic Seminars (TWC) mourns the loss of our board member and friend, Irene Hirano Inouye. Following an extended illness, Irene passed away on April 7th. TWC extends its sincerest condolences to her family and to every one of the immeasurable lives she touched.
Irene's passing casts an inescapable shadow across the not-for-profit landscape worldwide. In addition to her service on the TWC board, the U.S.-Japan Council president invested her time and expertise by serving as chair or member of the boards with more than a dozen organizations.
"Irene Hirano dedicated her life to the lifting up of others," said Dr. Marta L. Tellado, president and CEO, Consumer Reports and TWC board member. "I feel extraordinarily grateful to have learned from her and to have called her a friend. Her resolute commitment to mentoring the next generation of leaders provides a remarkable example that we would all be wise to follow."
Irene was that special type of leader who led through wisdom, compassion and mere presence. She was instrumental in countless ventures on both sides of the Pacific, including the Building the TOMODACHI Generation Program.
"Irene Hirano was a constant presence throughout the life of the Building of the TOMODACHI Generation Program," said Chris Norton, president of The Washington Center. "She contributed her time and energy by taking part in various aspects of the program every year, and she was always there to interact with and support participants to help them understand the value of what they were accomplishing in the program."
In accordance with her family's wishes, in lieu of flowers or cards, donations can be made in Irene's name to the U.S.-Japan Council.
About the Author

Follow on Twitter Visit Website More Content by The Washington Center