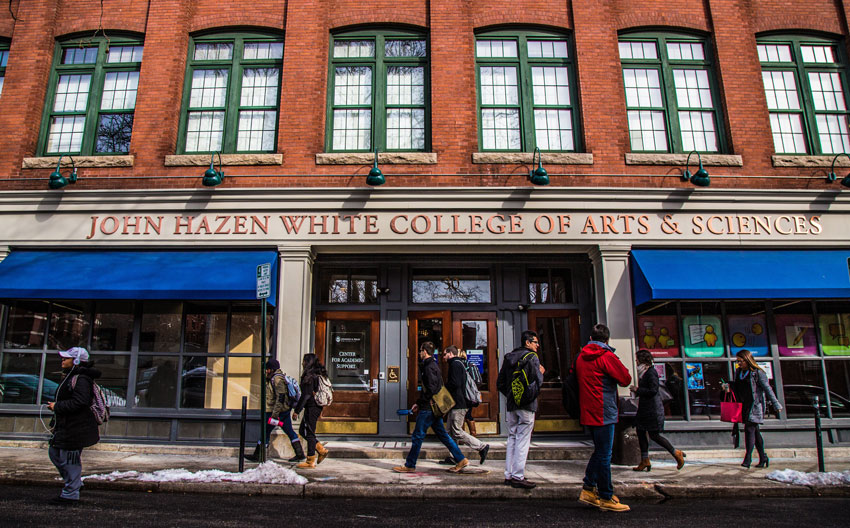 WASHINGTON, D.C. — Johnson & Wales University (JWU) and The Washington Center (TWC) announce a new partnership to maximize student outcomes through experiential learning opportunities in the nation's capital and online. The partnership is expected to build upon JWU's excellence in providing their students with upwards of 3,000 internships per year as well as develop opportunities in the university's Political Science program, which graduated its first class in 2019, and is where the partnership is housed.
"JWU is glad to partner with The Washington Center as we continue to elevate our political science program that was first launched in 2016," said Provost Billye Auclair, Ph.D. "At JWU, we're rethinking issues that impact people's lives and studying the way leaders and forms of government contribute to the well-being of societies. This partnership further enhances the opportunities available to students across the university to engage with government officials relevant to their field of study and coursework."
"We're honored and excited that JWU has chosen TWC as their partner," said Chief Academic Officer Kelly Eaton, Ph.D. "Our missions are strongly aligned here, and we're looking forward to welcoming the first of many JWU students to experiential learning opportunities both in Washington, D.C. and online."
JWU is preparing to launch new opportunities available through The Washington Center this year, such as the Spring 2021 Academic Internship Program and the upcoming Inauguration 2021 Academic Seminar, and will be providing students with details shortly.
About Johnson & Wales University
Founded in 1914, Johnson & Wales University is a private, nonprofit, accredited institution with more than 12,000 graduate, undergraduate and online students at its four campuses in Providence, Rhode Island; North Miami, Florida; Denver, Colorado; and Charlotte, North Carolina. An innovative educational leader, the university offers degree programs in arts and sciences, business, culinary arts, design and engineering, education, health and wellness, hospitality, nutrition and physician assistant studies. Its unique model integrates arts and sciences and industry-focused education with work experience and leadership opportunities, inspiring students to achieve professional success and lifelong personal and intellectual growth. The university's impact is global, with alumni from 125 countries pursuing careers worldwide. For more information, visit jwu.edu.
About the Author

Follow on Twitter Visit Website More Content by The Washington Center