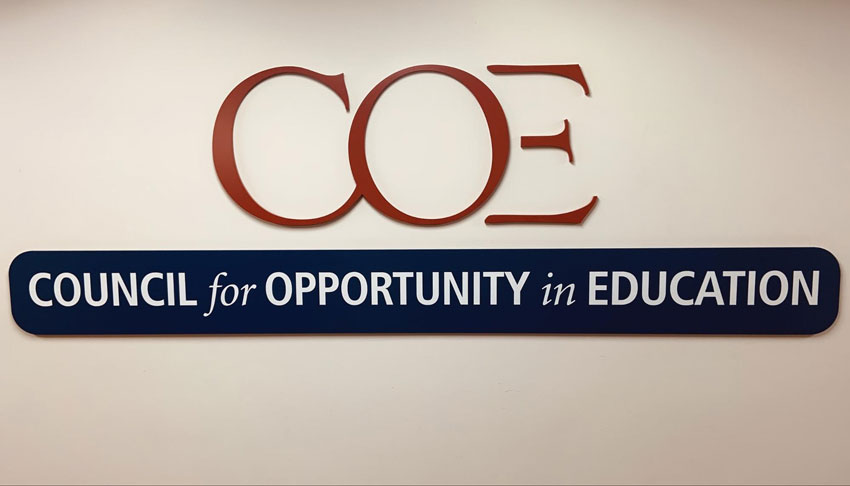 Spending an entire semester in Washington D.C. is a dream come true. Here's what my journey to the nation's capital was like and what I learned during my internship at an education nonprofit.
My journey to The Washington Center (TWC) has been years in the making. When I first heard about TWC, I was a first-semester sophomore at Monmouth University and really eager about politics. Learning about the opportunity really sparked something in me: interning through TWC would provide me a once-in-a-lifetime opportunity to actually get first-hand experience with all I had been learning about during my political science studies. Now in the final semester of my senior year, being able to spend an entire semester here in Washington D.C. while finishing up my degree is a dream come true.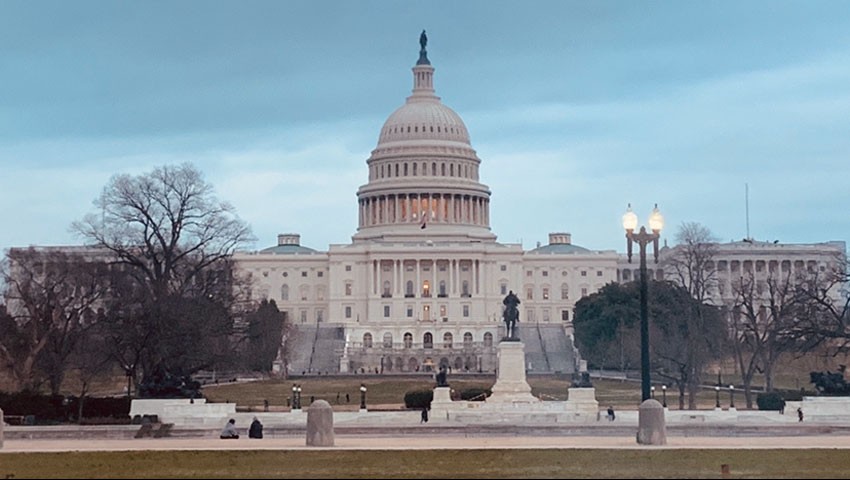 While I am enjoying my time here so far, D.C. can be really overwhelming! There is literally something to do every second of every day. What I have found helpful in making the most of my time here is trying to allocate time doing different things each day. This entails making to-do lists and planning out my weeks. Additionally, I have been trying to seek out opportunities that might not be available in my hometown or at Monmouth University. For me, being so close to Capitol Hill has been the biggest advantage! So far I have been in the Capitol building itself twice — once during Donald's Trump's impeachment hearings and again on a Red Coat tour.
Currently, I am working as a Public Policy Intern at the Council for Opportunity in Education (COE). COE is a non-profit organization that advocates on behalf of federal TRIO programs, which help provide access to higher education for low income and first-generation college students. One of the highlights of my specific experience is that on my very first day in the office, I began work planning a happy hour reception for COE's TRIO Caucus. Some tasks I had to execute in preparation of the event were: calling venues for pricing and menu options, creating an RSVP form, and checking the distance that each venue was from the Hill. I am very big on planning, so being able to work on that project really allowed me to show my supervisors what I am capable of.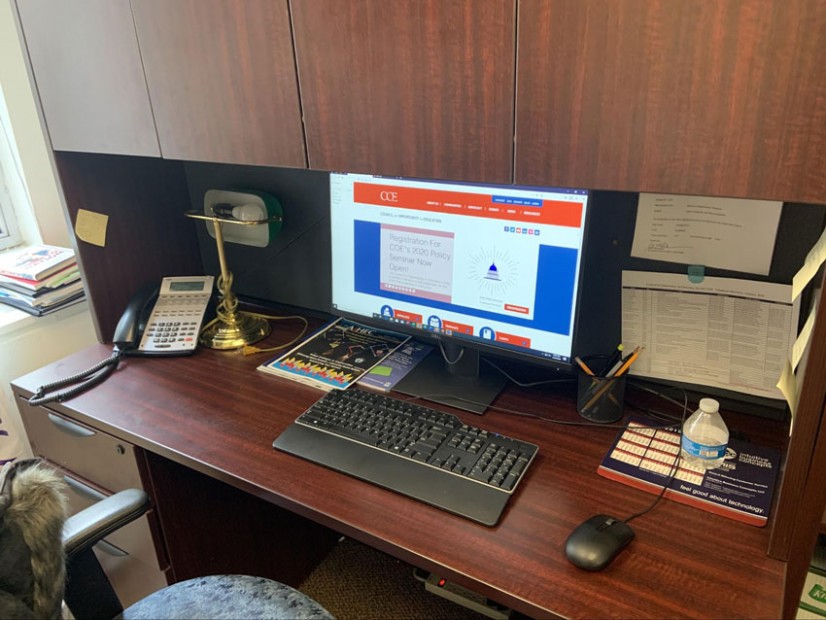 Having been at my position for a few weeks now, here are five things I learned about nonprofits and which I believe all interns should know:
1. D.C. location is key.
One of the coolest things about working in the nation's Capital is that you learn important information before it's been released to the general public or makes it on national news.
2. The perspective of an undergraduate is valuable.
Working specifically for an organization that is structured around education policy, I have found that using my voice (asking questions and giving input) has often been really helpful for those around me. However, the point of view of a college student is important in all internship settings, especially nonprofits. This is because we make up the next generation of leaders - the way we consume and get our information is important for organizations to take into account when maximizing their impact.
3. There are many opportunities to learn.
While nonprofits tend to be on the smaller side in terms of the number of personnel and staff, there are still a plethora of opportunities to learn about different aspects of the organization. For example, most organizations have a person or department that works specifically with communications, finance, research, and public policy or government relations. Taking opportunities to speak with others in your office and even offering to assist them with smaller tasks can really allow you to learn which part of the organization you like working in the best. This can be really helpful and insightful for helping you determine career plans in the future, and it expands your professional network!
Taking opportunities to speak with others in your office and even offering to assist them with smaller tasks can really allow you to learn which part of the organization you like working in the best.

Esosa Ruffin
4. Writing and researching is a critical skill.
All of the interns at TWC that I have spoken to have expressed that writing and researching are among their core responsibilities. Especially in the context of writing for communication (such as newsletters, or website updates) and researching in the context of legislation and legislators (researching bills, and Members of Congress). This means it is really important to hone these skills in order to make a good impression at your internship site and be the most successful.
5. Nonprofits are tax-exempt
In D.C. most nonprofit organizations receive tax exemption status. A common tax-exempt status for nonprofits in D.C. is 501(c)(3), which is specifically for organizations that work for religious, charitable, scientific, literary, or educational purposes. Advantages to being tax-exempt mean that nonprofits can spend more of their operating funds towards fulfilling their missions.
Experiences at various nonprofits will differ depending on the organization, but these five factors are what I have found to be the most common and insightful.
---
Did you know? There are thousands of nonprofit organizations in Washington, D.C., each focusing on a wide array of issues. If you're wondering whether an internship at a D.C.-based nonprofit is for you, sign up to learn more and get connected to our team of career advisors.
---
About the Author

More Content by Esosa Ruffin